11th September 2021
| News in your area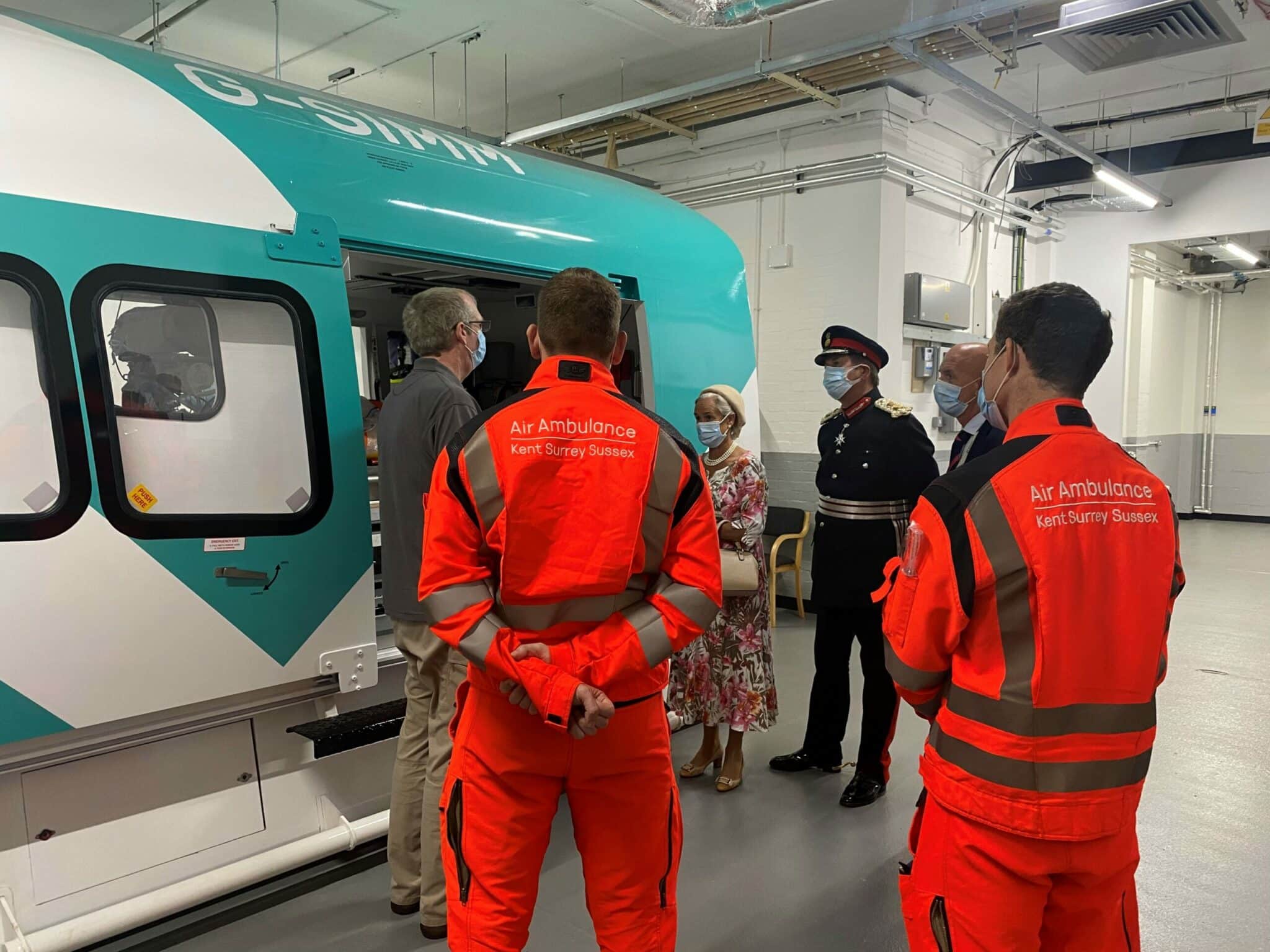 999 Emergency Services Day 9th September
The Lieutenancy are proud to support Emergency Services Day (also known as 999 Day), which is a national event celebrated across the UK, to support the heroic men and women of the NHS and emergency services. 999 Day supports the work of the emergency services, promotes using the emergency services responsibly, educates the public about basic life-saving skills, and raises awareness of the many career and volunteering opportunities available.
Almost two million people work and volunteer in the emergency services today, including 250,000 first responders. Air Ambulance charities like ours form a vital part of the UK's emergency services. At 9am colleagues from across Team KSS joined in with a national moment of silence to remember all those who have lost their lives serving our nation.
The Lord- Lieutenant's first visit was to the National Police Air Service at NOAS Redhill. He had a tour of the base, met the staff and learned how they prepare for a shift. He then had a tour of the aircraft and saw the equipment and technology on board.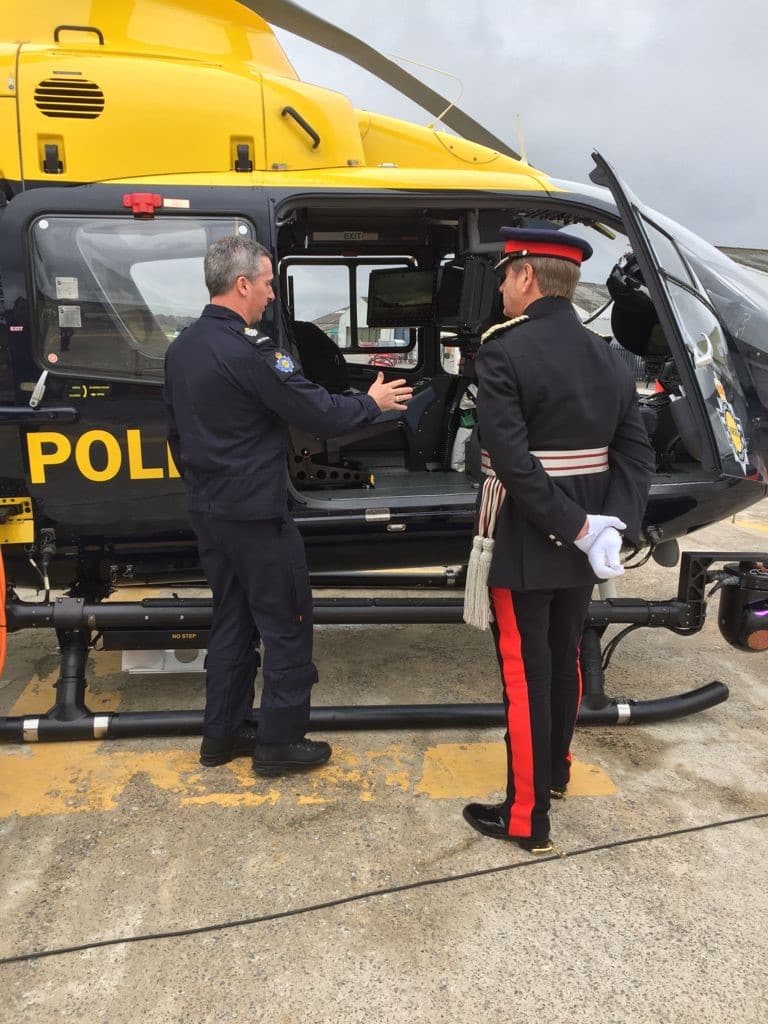 The second visit was to Kent, Surrey Sussex Air ambulance at their Redhill base where he met with the CEO David Welch, along with doctors and paramedics from their Service Delivery Team, before having a tour of the base.
David Welch, their CEO said: "It was a pleasure to welcome The Lord-Lieutenant of Surrey to our base today and I thank Michael for his ongoing support of our charity. The past 18 months have been immensely challenging for us and our emergency services colleagues as we have all strived to continue providing the very best care for our patients and to keep our communities across Kent, Surrey and Sussex safe. It is important that we mark 999 Day and pause to remember all those who have lost their lives in service to our nation. My thoughts are with them today, along with their families and loved ones and those who continue to work so incredibly hard and do all they can to help those in need."
The Lord-Lieutenant's final visit of the day was to Dorking Fire Station where he met with the crews from the Surrey Fire & Rescue service and toured the station.