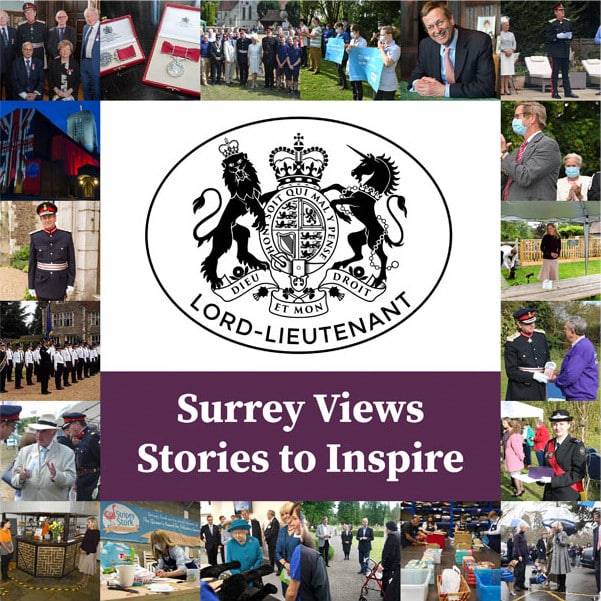 The Surrey Lieutenancy Mission
Our mission is to serve The Sovereign and connect the communities of Surrey.
We uphold the dignity and position of the Crown by assisting and representing it in all aspects of life in Surrey. We support the values the Crown represents by celebrating, inspiring and promoting the vibrancy of county life.
Our strategy: The Role of the Lieutenancy Focus Groups
Our strategy is representing His Majesty's presence in the county and promoting the interest of the Royal Family in Surrey by:
Communicating and celebrating the value of exemplary service and endeavour in Surrey;
Using our convening capability to strengthen the links between communities and institutions, encouraging teamwork and cooperation. And reinforcing the impact of common purpose;
Building the Lieutenancy's contribution to the life of the county by addressing some of our community's most pressing issues.
At present the Surrey Lieutenancy has 4 Focus Groups working to deliver this strategy. These Focus Groups are a forum for discussion and co-operation on issues facing the life of the people of the county. The agenda and composition of each Focus Group varies, but all aim to work closely with the community to provide opportunities to share experiences, hopes and concerns, to connect people together, to widen understanding and to be a catalyst for further action.