9th May 2022
| News in your area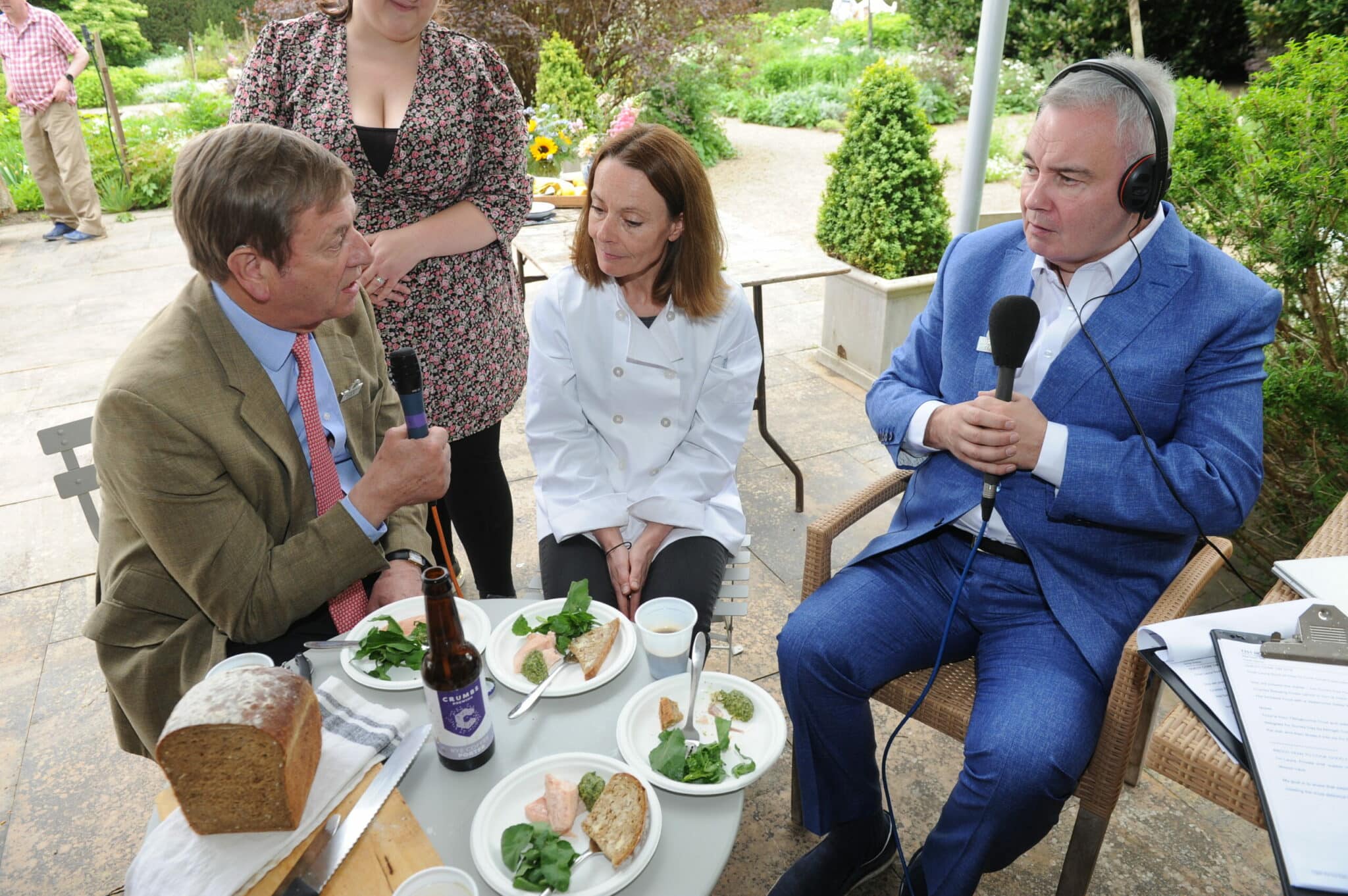 Surrey Day
On Saturday 7th May, The Lord- Lieutenant, his wife Sarah, and granddaughter River celebrated Surrey Day 2022 with visits across Surrey.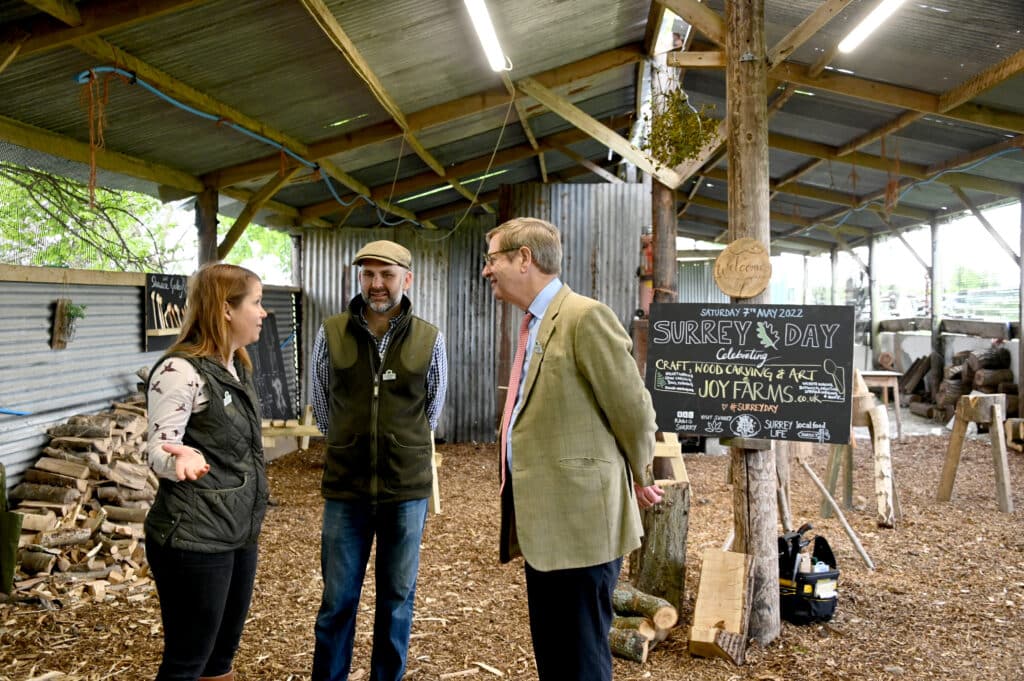 Starting at The Wood Fired Larder, at Priory Farm, where they were met by owners Debs and Simon Yates. The Husband and wife team started the family run business in 2016, alongside their day jobs – Simon had a successful landscaping business, and Debs was a self-employed childminder. They built up the business slowly as they really didn't know how it would go but luckily soon discovered that people liked them, the family element and most importantly, their product. After many events and weddings with 'Patsy', their teardrop caravan, they commissioned 'Mo', the Shepherd's Hut. Priory Farm offered them a fantastic opportunity to be based there, and they have gone from strength to strength since opening there in February 2020. The Lord-Lieutenant sampled a special All Day Breakfast Pizza, created especially for Surrey Day.
The next visit was to Openview Farm in West Horsley to visit Joy Farm Crafts where Adrian Joy, his wife Sarah, and guest instructors run courses from the workspace on the farm.
Students often work, eat or drink tea around an open fire in the small adjacent copse. The Lord-Lieutenant was shown Botanical printing and woodcarving and was given the opportunity to have a go on a shave sore, a seated wood craft vice/bench.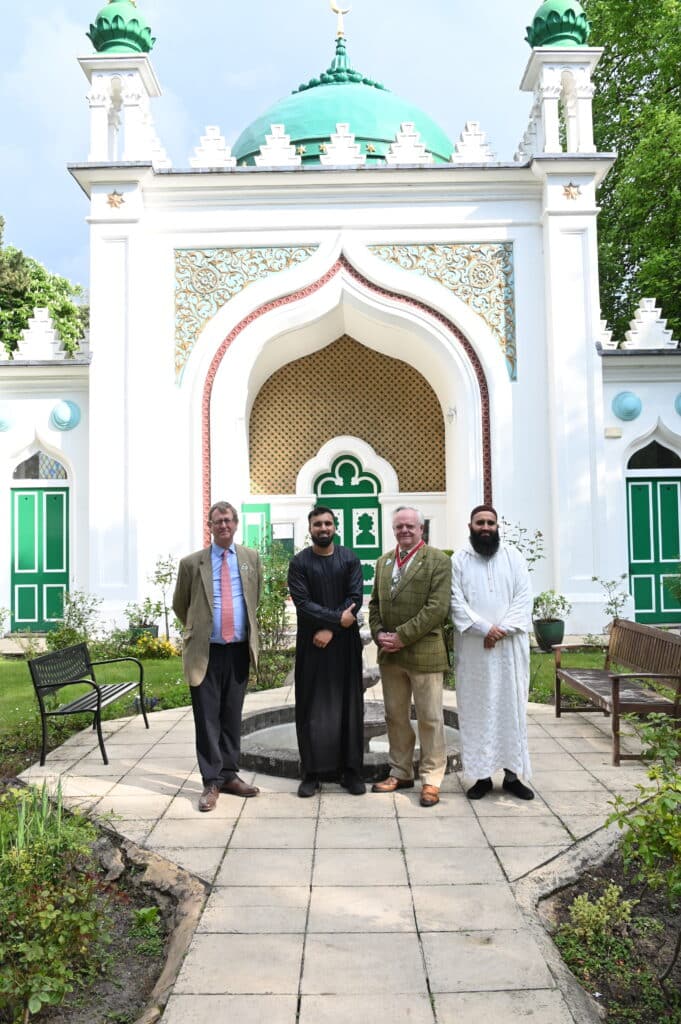 It was then on to The White Garden at Loseley Park where the Lord-Lieutenant met with Eamonn Holmes and James Cannon for an interview on BBC Radio Surrey and to sample 'The Great Surrey Menu' and met with the Surrey food producers who had helped to create the menu.
The Lord-Lieutenant then presented two Lieutenancy Awards first to Neela Patel for her work during the pandemic and the second to 'Little Bakers – Big Hearts' who are raising money for Ukraine.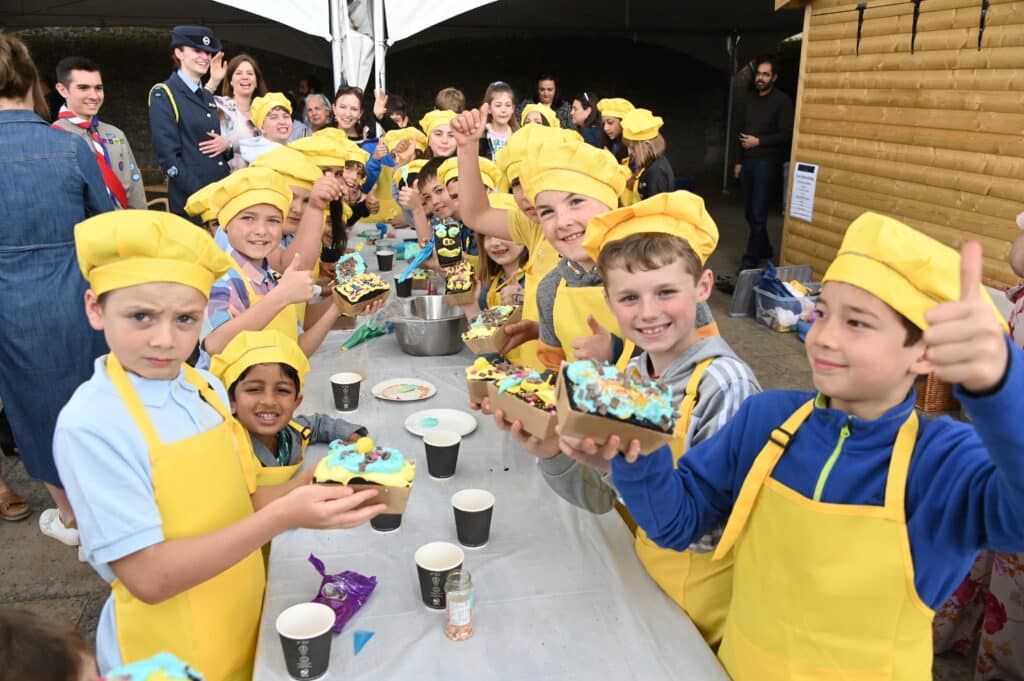 It was then on to The Lightbox in Woking. The Lightbox is an award-winning charitable arts and heritage organisation, with a social purpose to improve the wellbeing and quality of life of its community and also houses the Heritage Collection which comprises thousands of fascinating historical objects. It was then on to The Peace Garden to meet members of the Shah Jahan Mosque to talk about the history of the garden.
Finally, Guildford Cathedral was lit up green to end the day of celebrations.