20th July 2021
| News in your area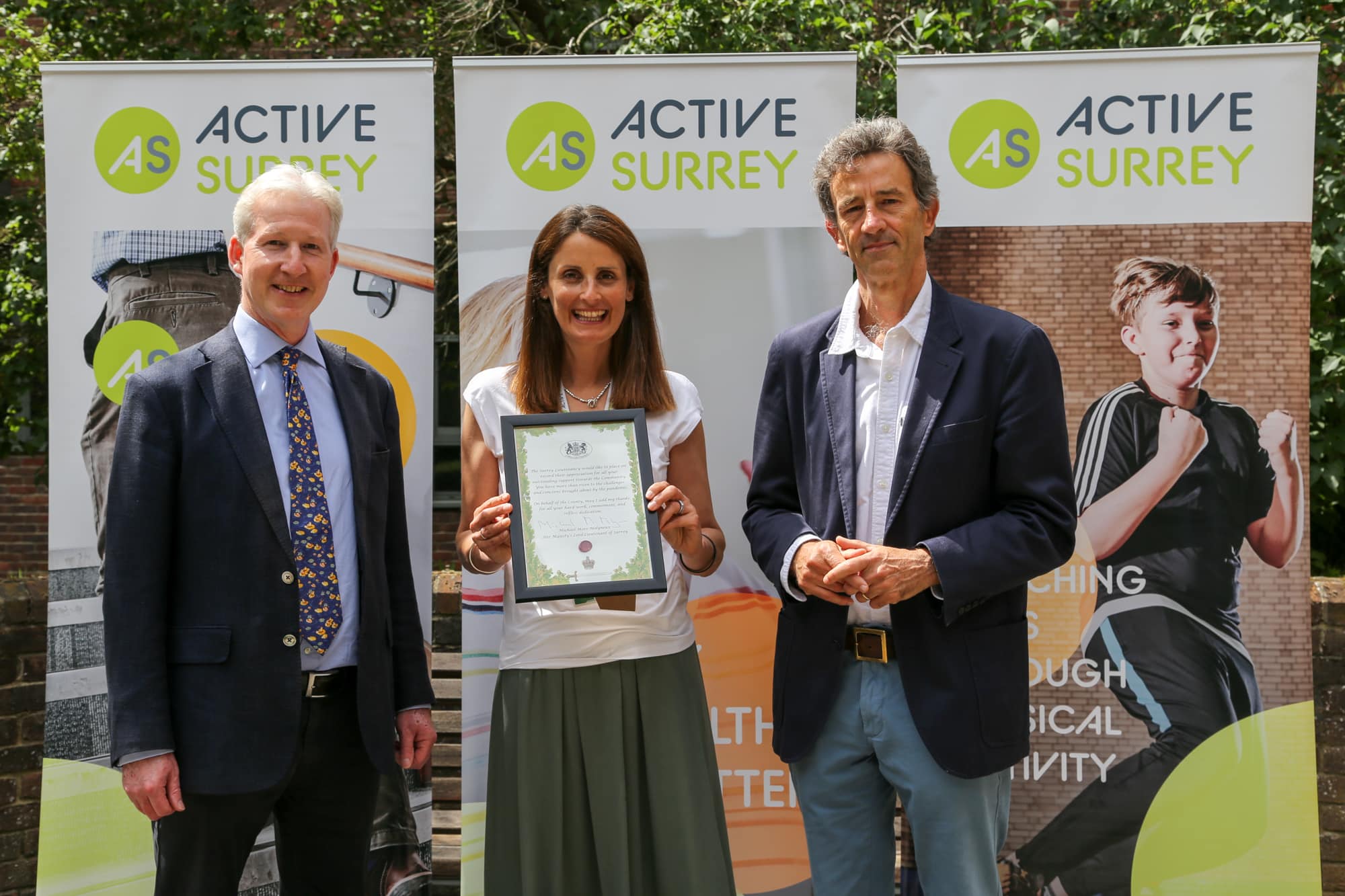 Active Surrey receive the Surrey Lieutenancy Certificate of Appreciation
On 14th July, Deputy Lieutenant, Peter Lee presented Active Surrey with a Lieutenancy Certificate of Appreciation. Presented to their Chair, Richard Gray, and MD, Lil Duggan.
The mission of Active Surrey is empowering the residents and communities of Surrey to move more and to realise the mental and physical benefits of leading an active lifestyle. Helping people to stay physically fit and to lead healthy lives is challenging enough but in the last 15 + months of lockdown restrictions, which have at times confined us to our homes, this challenge has been all the greater. Active Surrey has risen magnificently to this challenge and has kept Surrey moving!
Undeterred by Covid and inspired by this token of appreciation, Active Surrey remain determined to make Surrey the most active county in England.