12th July 2023
| Lieutenancy News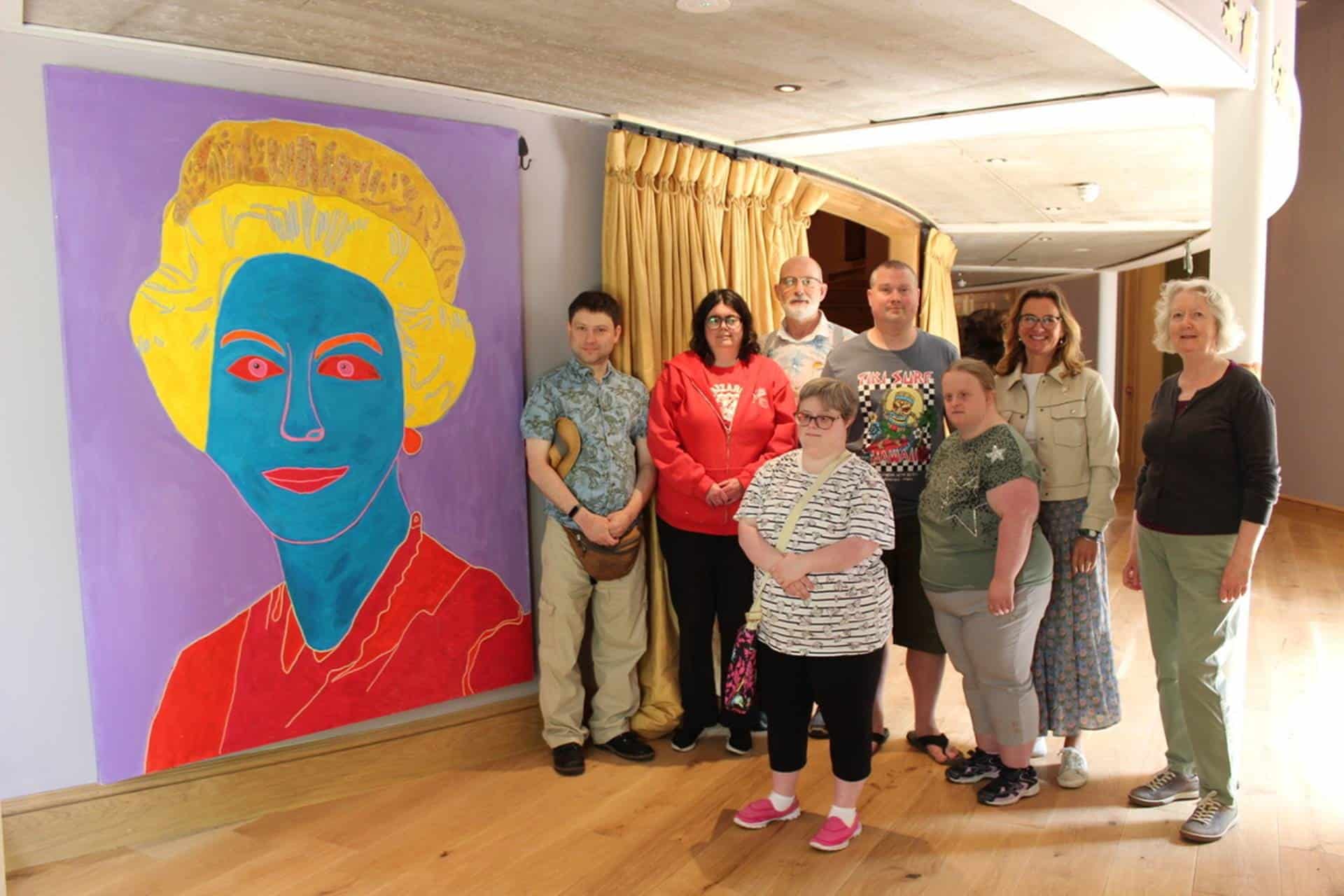 Artists from Artventure visit Grange Park Opera
Artists from Artventure visit Grange Park Opera to view their Portrait of HM Queen Elizabeth II before the painting moves to its home at Bagshot Park as part of the collection of HRH The Duchess of Edinburgh.
Grange Park Opera supports local Disability Arts with Artventure to celebrate the Coronation Season
Grange Park Opera is displaying a stunning portrait of Queen Elizabeth II during their Coronation Season. The portrait was created by learning disabled artists of Artventure Trust to promote and raise the profile of disability art by showing the value created by these artists.
This stunning pop art style portrait of the late Queen is a collaborative work of learning disabled artists. It was given to HRH The Duchess of Edinburgh during her visit to the Surrey based charity and is hanging in the entrance to Grange Park Opera's Theatre in the Woods. Later this month the portrait will move its new home to Bagshot Park.
A group of the artists who were involved in creating the piece visited Grange Park Opera on Tuesday. They had a guided tour of the building and the gardens at West Horsley Place. The artists were delighted to see their work in such a spectacular environment and enjoyed the special treatment they received during their visit including an inspiring tour of the theatre which included time on the stage.
'It is great to see our painting in this wonderful building. It warms our hearts to know that many people had the chance to see our work and learn a bit about disability art.'
Artventure Trust offers visual art sessions for adults with learning disabilities, autism and physical impairments in a safe and fun environment. It operates in Merrow in Guildford and receives participants from all over Surrey since 1984.