29th April 2022
| Lieutenancy News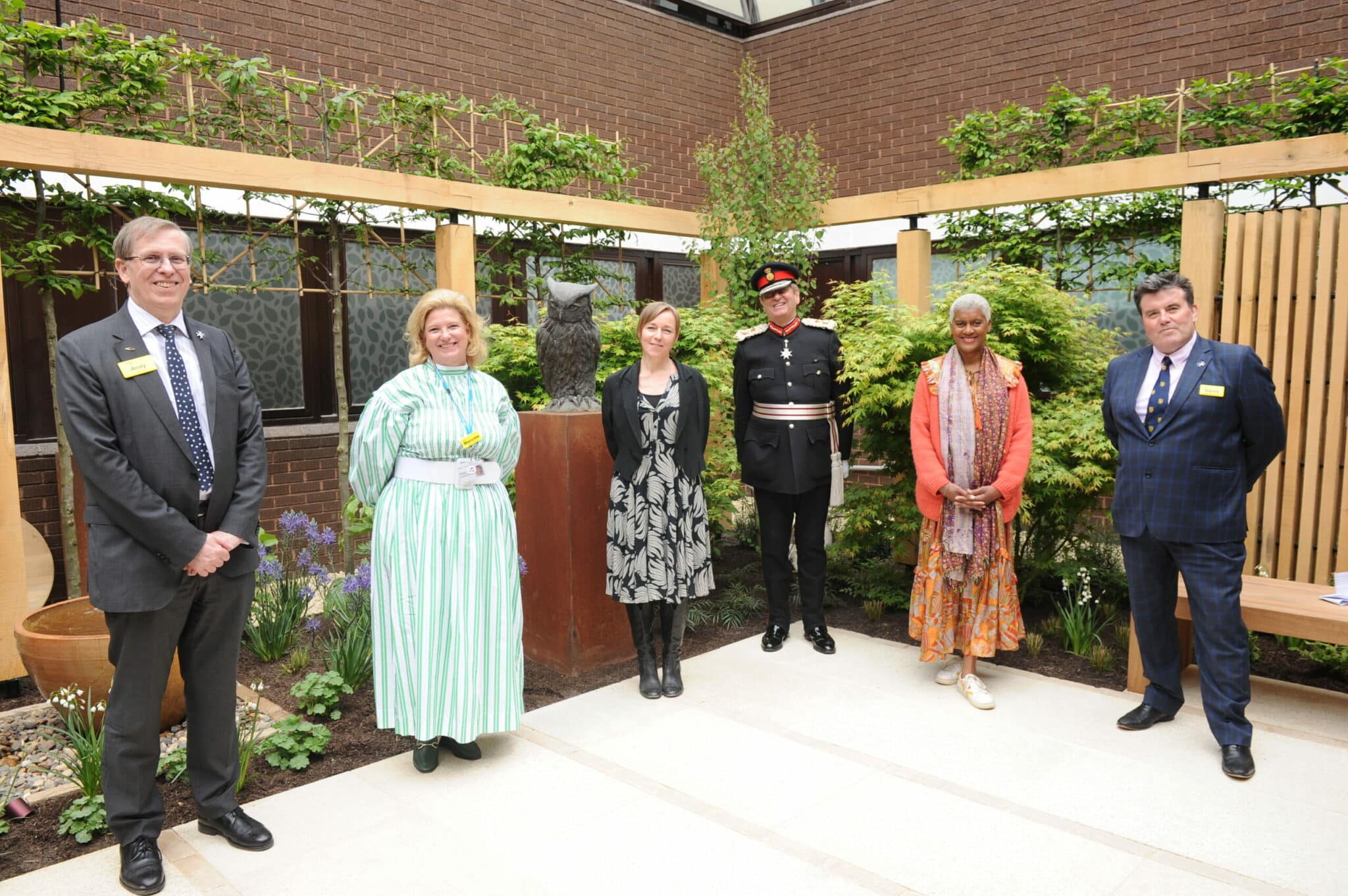 Ashford and St Peter's Hospitals NHS Foundation Trust – Eternal Garden opening
On Thursday 28th April the Lord-Lieutenant attended the official Eternal Garden opening at St Peter's Hospital in Chertsey.
The Eternal Garden at St Peter's Hospital will be open for patients to use from May 2022, and will provide a space for end-of-life patients and their families to spend precious moments together, surrounded by nature. The garden will provide indoor and outdoor space for patients to spend time with loved ones recounting memories. In addition to this, the Eternal Garden will also be available to book for difficult conversations, for staff to decompress following a challenging day, and also by parents who are under the care of Maternity and Neonatal services whose babies have sadly died, or are receiving palliative care.
The patioed garden is surrounded by trees, leafy plants, fragrant flowers and the sound of trickling water, as well as benches for loved ones to be together away from clinical settings.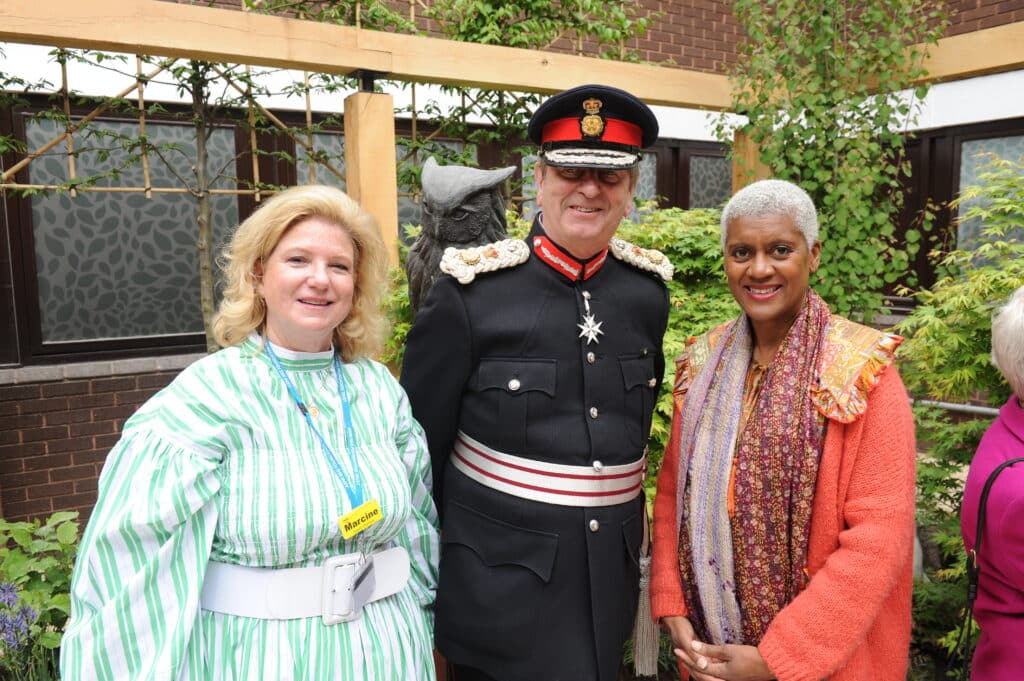 Located in the courtyard is a garden room which contains homely furnishings, heating and facilities to make drinks, with glass bi-fold doors allowing patients and their families to use the space all year round.
The Eternal Garden has been designed by award-winning garden and landscape designer Rae Wilkinson and was funded by the Friends of St Peter's Hospital.
End-of-life patients and their families will be able to book time to visit the Eternal Garden by contacting the visitor booking telephone number.