1st November 2021
| Covid-19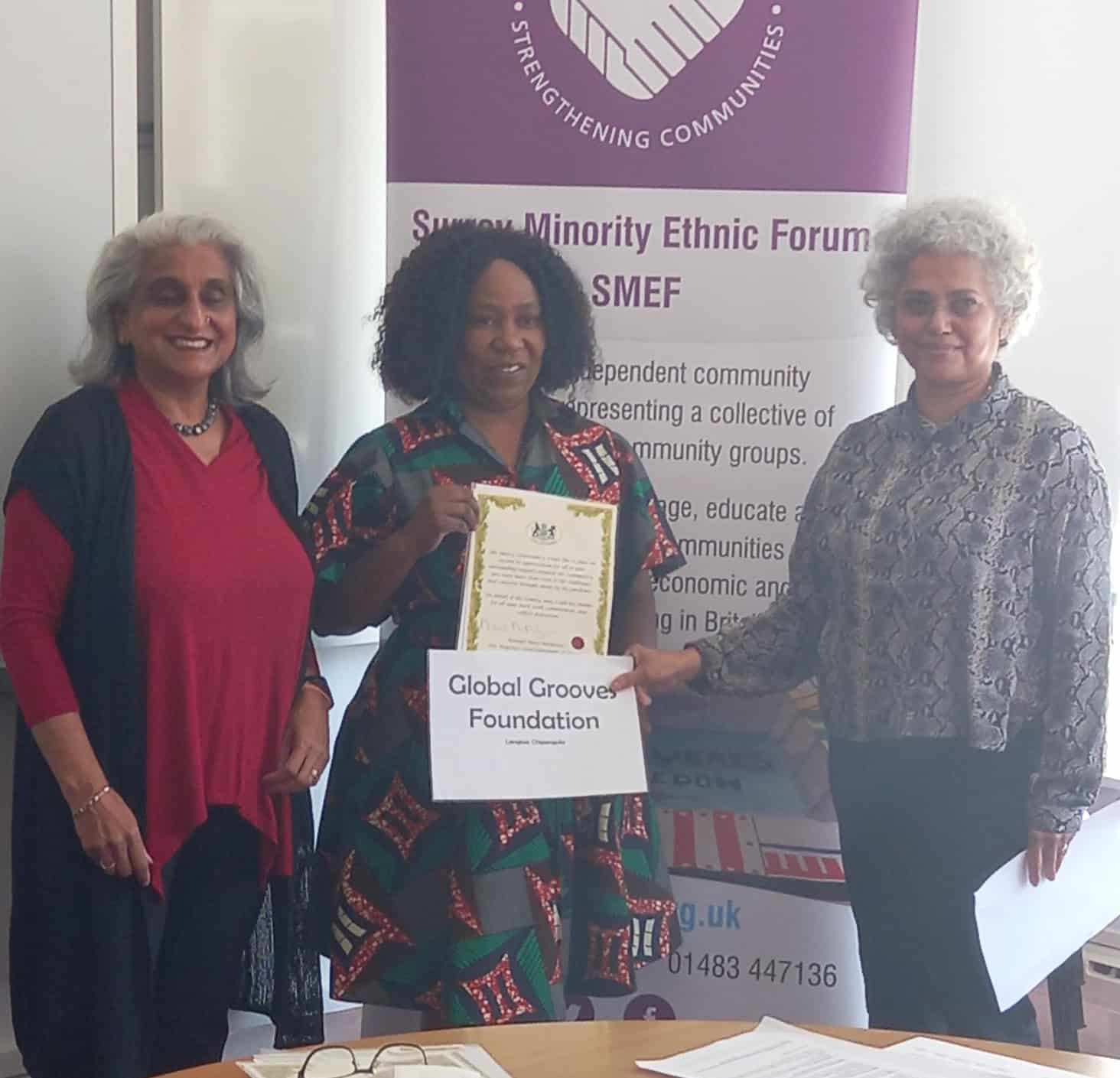 Certificate of Appreciation presented to Global Grooves Foundation
A Lieutenancy Certificate of Appreciation has been presented by Deputy Lieutenant Neelam Devesher to Violet Kushonga on behalf of Langton Chipangula the Chairman of Global Grooves Global Grooves Foundation.
Presented for its work supporting African and Afro Caribbean families with emergency food supplies, telephone support during the pandemic. Langton and Violet provide much needed support to this tiny community providing the support needed to make sure these families have the access to the very basic needs. The pandemic has made their circumstances more difficult as the incomes these families rely on, are from jobs with zero contracts and have no access to sick pay.
These circumstances are made extremely difficult for people when they are unable to work due to covid isolation and impacts their limited incomes sources. Global Grooves has worked hard to make support these individuals and families.