1st November 2021
| Covid-19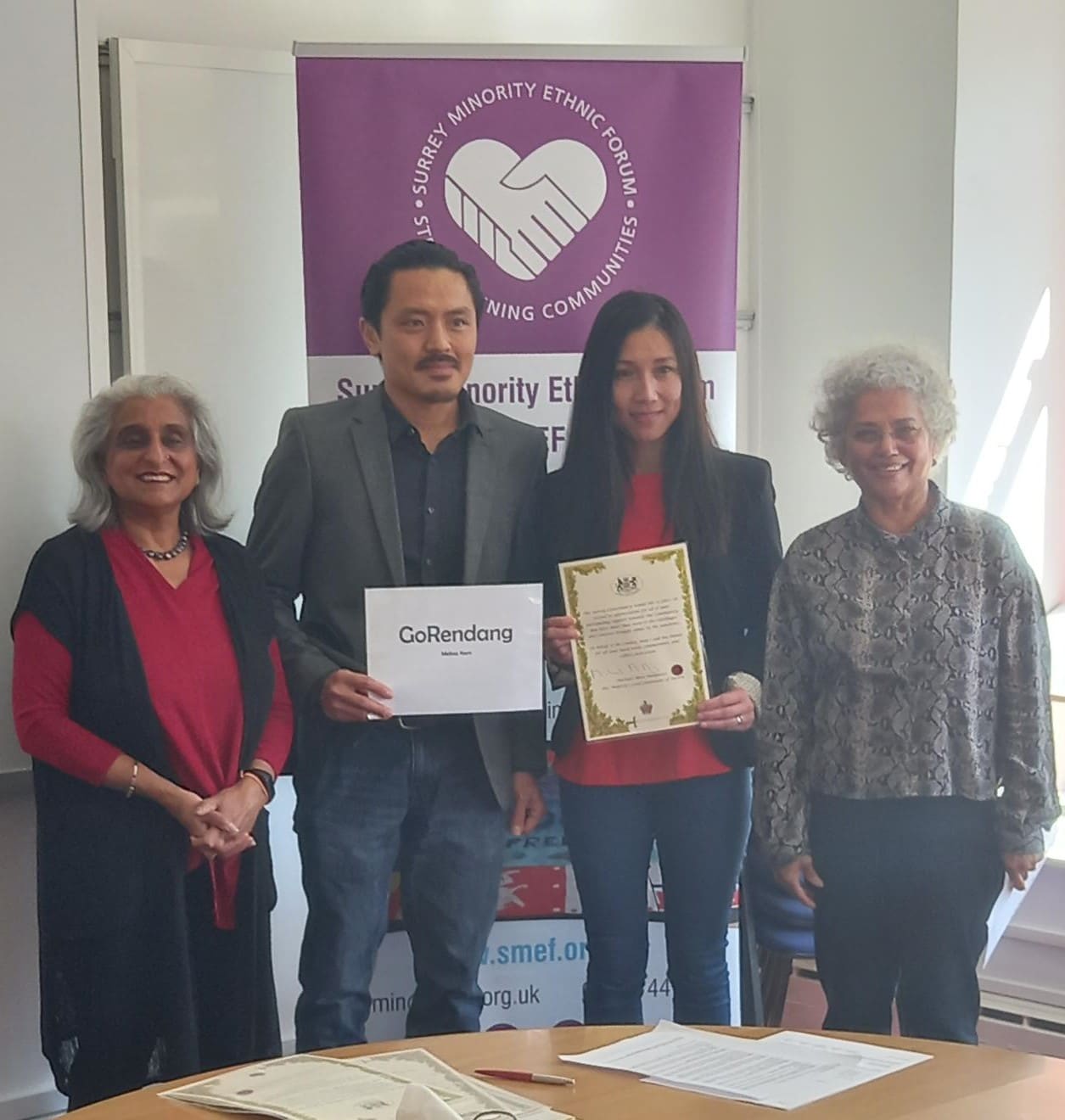 Certificate of Appreciation presented to GoRendang
A Lieutenancy Certificate of Appreciation has been presented by Deputy Lieutenant Neelam Devesher to GoRendang.
GoRendang is a social enterprise and it delivers hot meals to those struggling with food and needs during pandemic.
Go Rendang was set up to fill a gap for families struggling to feed themselves and their children. They have provided 3100 free hot meals to families and individuals suffering from food insecurity as well as organising fundraising events to promote Syrian cuisine through sale of lunchboxes and help empower Syrian refugees.