5th March 2021
| News in your area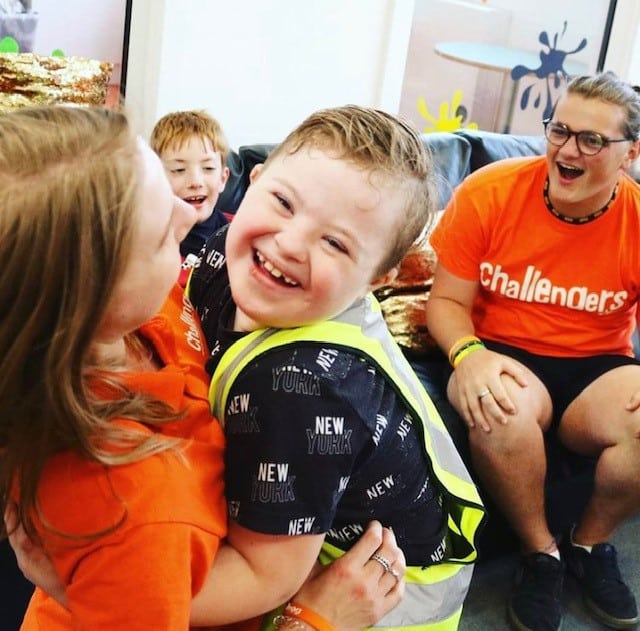 Challengers' free Zoom sessions help disabled children overcome social isolation
Challengers – the independent children's charity that provides fun, safe and inclusive play and leisure schemes for disabled children aged 2 to 18 – has been delivering virtual youth sessions for the last six months, during lockdown. Seeing how hard the pandemic has hit families, the organisation decided to offer these sessions for free, so that no child needs to miss out on essential play and social interaction.
These virtual sessions cover a wide range of activities to suit all children: talent shows, music, animal encounters and magic workshops. Even children with highly complex needs have benefitted from taking part, and for many, the virtual sessions have enabled them to form friendships, which they would struggle to do in person.
For many disabled children, such social interaction can be stressful and difficult. 13-year-old Joe has autism, learning disabilities, global development delay and anxiety, which means he struggles to interact with others outside of his sessions at Challengers
When the lockdown came and some Challengers services had to close, Joe's mum Amy worried about the impact this would have on her son. But thanks to their new virtual sessions on Zoom, Joe's family was relieved to hear him laugh again.
"Despite our best efforts, Joe has spent the most of the lockdown on his own, not interacting with any of us," says Amy. "He was gutted that he couldn't go to Challengers, the only place where he has fun and can be himself, and became increasingly isolated. We saw that Challengers was offering free virtual sessions and didn't think he would take part, but we had nothing to lose so gave it a go anyway. When he first joined a session, he was highly anxious, visibly stiff and silent. The youth workers were so welcoming and didn't put any pressure on him to speak, and much to my surprise, after a short while he started to relax, smile and even laugh!"
"Joe is now a dedicated attendee and we've seen such a transformation in his behaviour. He joins in with games and conversations, and spends most of the sessions laughing – a sound we rarely hear otherwise. Maybe it's the knowledge that he is safe at home, and can walk away or shut the screen if he feels uncomfortable. All I know is he absolutely loves Challengers' virtual sessions, and we love to see the sheer joy and beaming smiles on his face too."
Sara, a Challengers Youth Worker who runs virtual sessions, said: "It's been a very different way of working, but it's been amazing to see children like Joe flourish and grow in confidence through our virtual sessions. We're passionate about continuing to offer support and social interaction as best as we can while we're unable to see young people face to face, and I'm really glad that we're able to help many families through this dark time."
Challengers welcome any young people to join their virtual youth sessions, regardless of whether they usually attend or not. To find out more, visit www.disability-challengers.org.