16th December 2022
| News in your area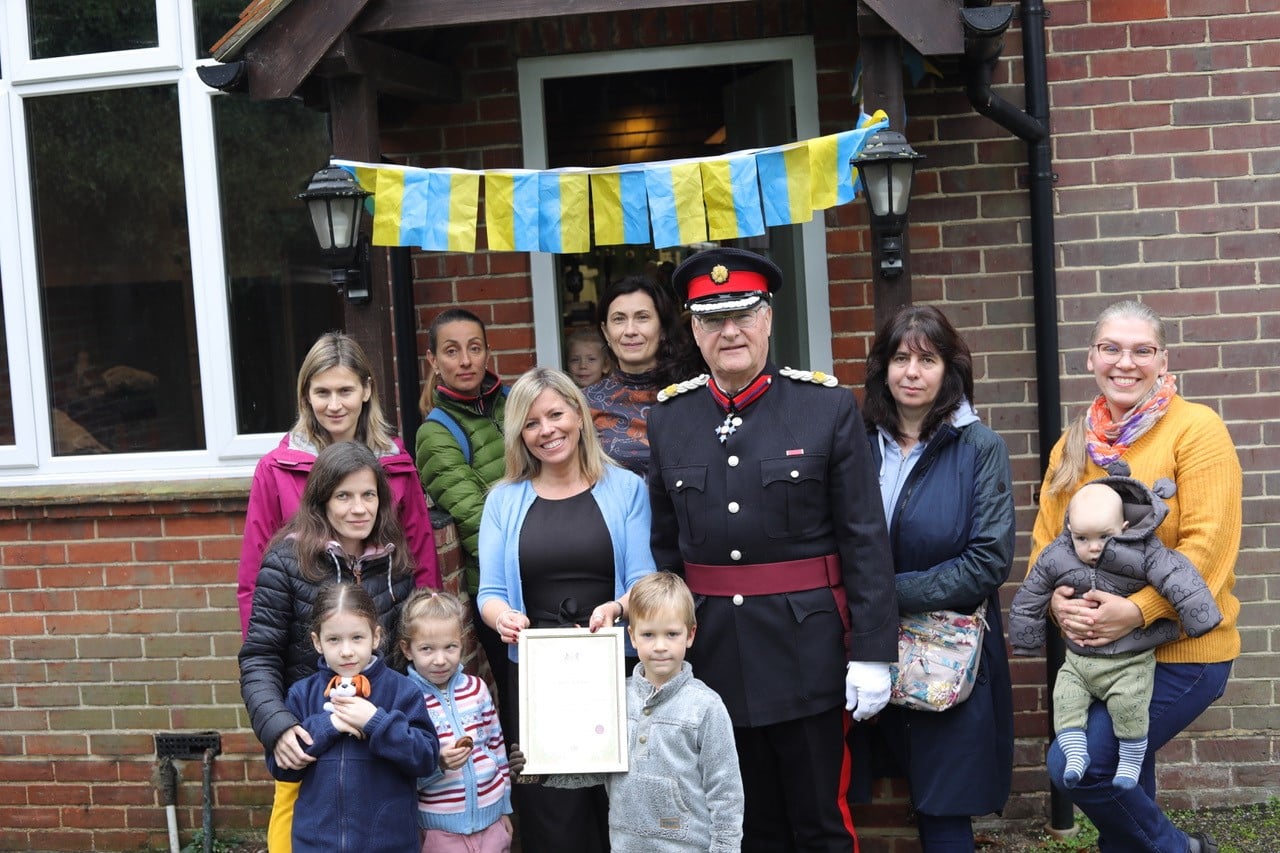 Churt for Ukraine update
As many residents will be aware, 'Churt for Ukraine' was established back in Spring 2022, to develop support for Ukrainian families in Churt and the surrounding area. The group set up a website with lots of useful resources and a weekly club for the Ukrainian families, as well as representing a vital way for the 'host' families themselves to communicate and be supported.
It's now over six months since the first Ukrainians arrived in Churt. Advancing their spoken English remains one of the top priorities, so our support continues to prove invaluable. The Saturday club offers Conversational English for all ages (thanks to some amazing volunteer teachers) and fun activities for Ukrainian children, along with all-important tea, coffee and cake. The Churt Club kindly allows us to use its premises for the activity.
The hosts, volunteers, Churt Club – and indeed Churt as a whole – can be really proud of how we have welcomed our new residents from Ukraine in the village. Indeed, Churt for Ukraine was recently recognised for its efforts, in the form of a visit to the Saturday club from Deputy Lieutenant, Mr Rob Douglas CBE. Admittedly Rob also happens to be one of the team of volunteers/hosts himself. However on this occasion, instead of making coffee, he was in full regalia, in order to present a certificate from The Lord Lieutenant to Mrs Alex Couchman for her particular efforts in facilitating the Churt for Ukraine initiative.
Alex is keen to thank all those involved in Churt for Ukraine and would like to call out to anyone else who might join the merry band of volunteers. This is a pivotal time for many of the Ukrainian families, as in some cases they now need to find alternative accommodation, so any offers from potential new hosts or ideas on securing independent housing would be welcomed by the team. Offers of help with volunteer driving are also welcomed. Help with the club is also gratefully received – the teaching team are always grateful for extra hands, and donations of cake also always go down well. On the afternoon of Sat 10 December, Alex plans a festive get-together for Ukrainians and hosts, and would love to hear from anyone able to help with contributions of Christmas snacks, or cash behind the bar to be able to provide our Ukrainian residents with a free drink or two to welcome them from the village. Contact Alex at Ukraine.2.churt@gmail.com.