30th January 2023
| News in your area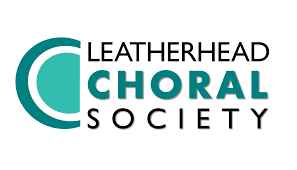 Concert for Peace
The Leatherhead Choral Society held a 'Concert for Peace' in aid of Ukraine at the Leatherhead Theatre on 22nd January. The concert included music by a twentieth century Ukrainian composer and John Rutter's Ukrainian Prayer, composed in March, 2022 soon after the Russian invasion.
The Vice Lord-Lieutenant, Sir Stephen Lamport, was invited to speak at the concert on behalf of the Lieutenancy. He praised the contribution made by so many in Surrey to welcome Ukrainian refugees into their homes, and stressed the importance of this help for the future: 'The need for compassion and generosity continues, and will go on as long as this dreadful conflict continues.'
The concert raised almost £2,000.00 for the Epsom and Ewell Refugee Network, which has played an important role in the county in helping find temporary homes for Ukrainian families fleeing the conflict.