1st August 2023
| Lieutenancy News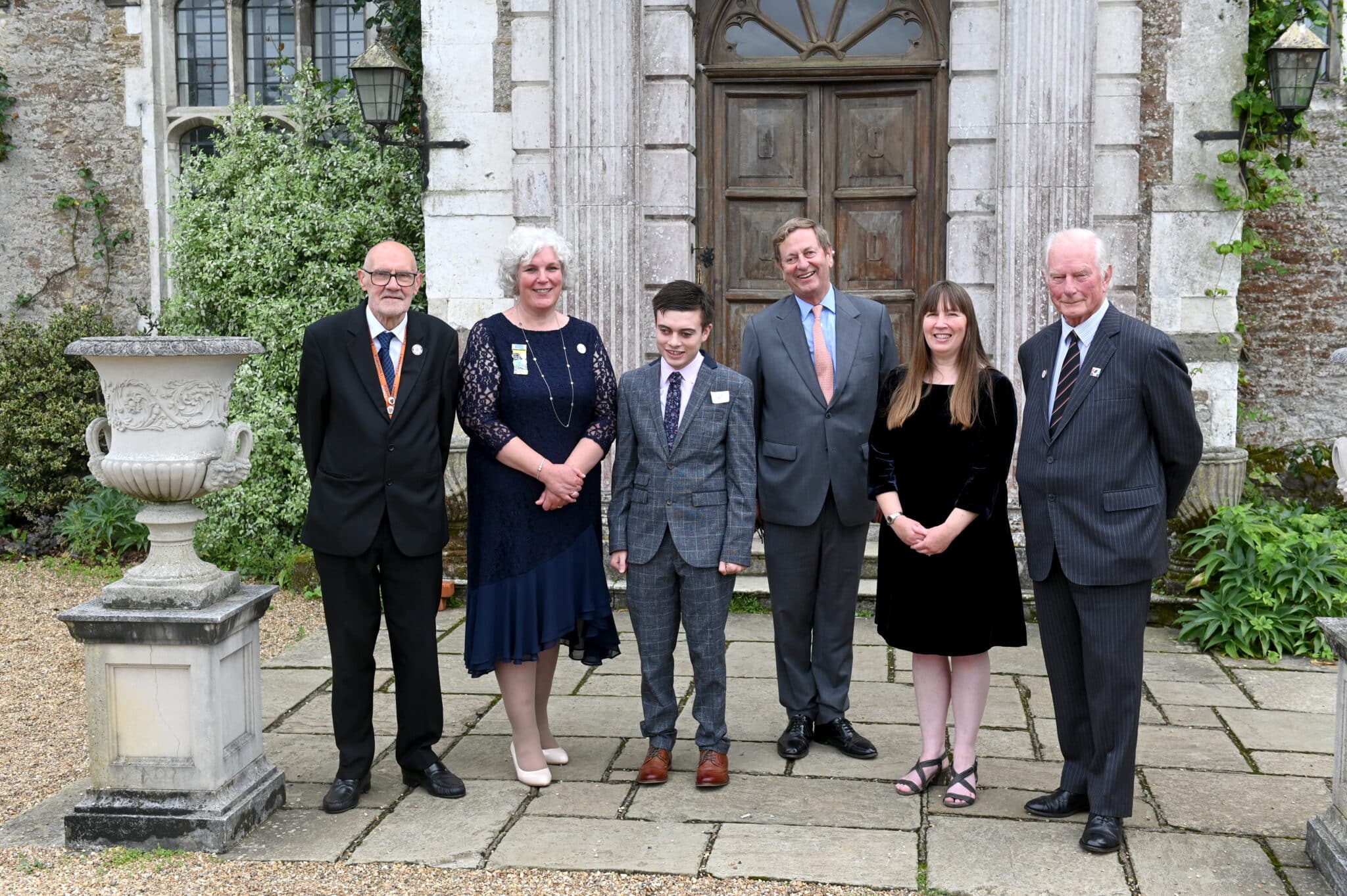 Coronation Champions drinks reception
On Thursday 29th July, the Lord-Lieutenant held a reception for recipients of the Coronation Champions at Loseley House.
Earlier this year, the Royal Voluntary Service, in association with Her Majesty Queen Camilla, awarded 500 volunteers from across the country with Coronation Champion Awards in recognition of their phenomenal contributions to their communities.
Surrey is proudly home to nine of the recipients whose contributions to our county are truly astounding and cover such a wide range of areas.
Sally Field has been volunteering with the RSPCA for over 40 years, adopting a number of dogs and walking thousands more.
Lee Roake is a Young Ambassador with Sight for Surrey who uses his platform to fundraise and encourage vision impaired young people to get involved.
Anthony Gauvain is the chair, founder and CEO of PTSD Resolution, which has effectively treated over 2000 veterans since 2009.
Rod Pluthero was involved with Cancer Research UK from 2021-2023 and personally persuaded Jeremy Hunt, then Health Select Committee Chair, to join him in launching Race for Life in Guildford.
Joe Brocking has supported fundraising events and been a patient driver with St Catherine's Hospice for over 9 years, making it accessible for those who would otherwise have been unable to receive its essential support.
Mary Zoeller is an enthusiastic Epsom Division Commissioner with Girlguiding, which has exacerbated her ability to organise a huge number of events for the 28 units under her domain, along with a plethora of other voluntary commitments.
Jayden Bookout has sought to assist the homeless while at Royal Holloway University of London, transforming relations between students and local mutual aid groups by, for instance, gathering over £714 for 'Just a Helping Hand'.
Maureen Austin is a regular volunteer with an RSPCA cattery in addition to fostering nervous cats, having devoted a room in her house to nervous kittens!
Heather Fowler saved 2nd Raynes Park Guides from closure by recruiting a new leader and is trained in delivering the Duke of Edinburgh Award expressly so that girls in her area don't miss out due to high demand at school.
The above list captures merely the essence of these volunteers and their achievements; the complete list of their brilliant contributions is truly overwhelming.
Five of the Coronation Champions, members of the Lieutenancy Charities & Communities Focus Group, the King's Award for Voluntary Service panel and Cadet Flora Green were in attendance of the event.
The evening began with the Lord-Lieutenant giving attendees a house tour which combined both historical fact and wit. Guests then mingled and explored the gardens; there was a jubilant buzz in the air as attendees excitedly met.