4th May 2023
| News in your area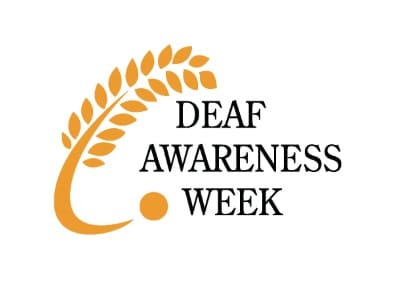 Deat Awareness Week 1st- 7th May
What is Deaf Awareness Week?
Deaf Awareness Week is an annual event in the UK to raise awareness about the deaf community. Our aim is to promote a better understanding of deafness, deaf culture, and the experiences of people hard of hearing.
Why Deaf Awareness Week is Important?
It helps to break down communication barriers and encourage better communication between deaf and hearing individuals. The week also aims to promote the inclusion of deaf individuals in all aspects of society, highlighting the importance of accessibility in the workplace and other public places.
Ways you can Support Deaf Awareness Week
Understanding and educating yourself on the perspectives of deaf people is a great place to start. Deaf Awareness training is one way to help you learn how to communicate effectively with deaf colleagues.
Openness to all forms of communication is useful to those hard of hearing, for example if video or voice calls are your usual form of communication, be open to communication through typing.
Support each other, be understanding and don't be afraid to ask questions. It all goes towards our learning and progression, with the goal of creating an environment that is inclusive for everyone.