29th April 2022
| The Queen's Platinum Jubilee 2022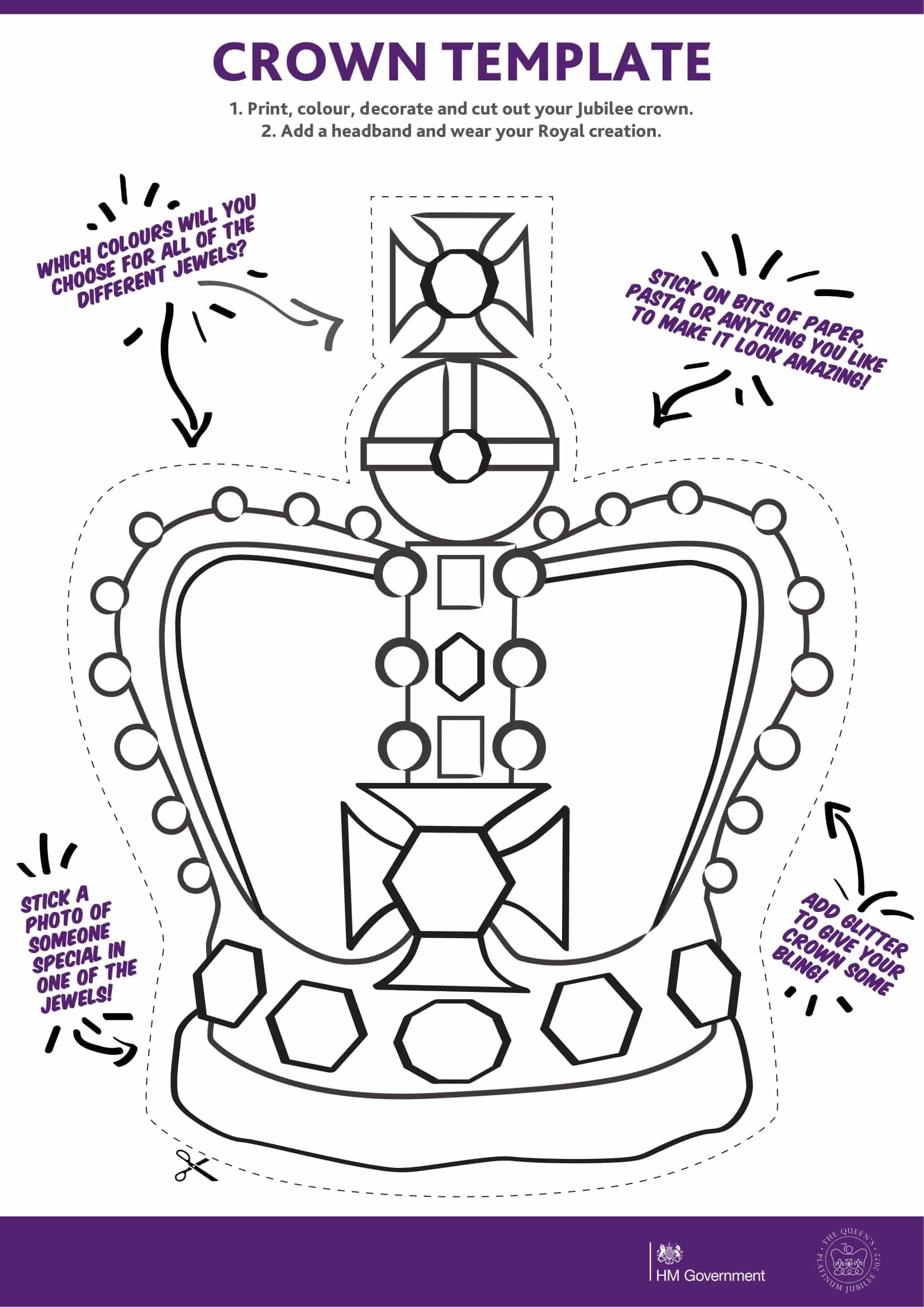 Design a Jubilee Crown
This year marks a very special anniversary as Her Majesty The Queen becomes the first British Monarch in history to celebrate a Platinum Jubilee, after 70 years of service.
To highlight this momentous occasion, Angellica Bell has launched a special creative challenge that you can get involved in.
The Challenge
All you need to do is design a special crown to wear to celebrate the Jubilee weekend. You could make your own from scratch or download and decorate the template from our toolkit.
From colouring pens and paint, glitter and sequins – use your favourite materials to make your perfect crown for the Platinum Jubilee and send us a pic or video of your entry.
And if you want to do something equally fitting, you can share your other Platinum Jubilee creations – from poems and videos to whatever else you'll be making for the jubilee weekend, paying tribute to The Queen. We want to see all your creative artworks!
How to enter
Post your creative content on social media using the #PlatinumJubilee hashtag and tagging DCMS using @DCMS on Twitter or @dcmsgovuk on and Facebook and Instagram.
Email your entries to creativechallenge@dcms.gov.uk we'll feature a selection on the website. Just include your first name, age and town, alongside your entry.