28th October 2020
| Lieutenancy News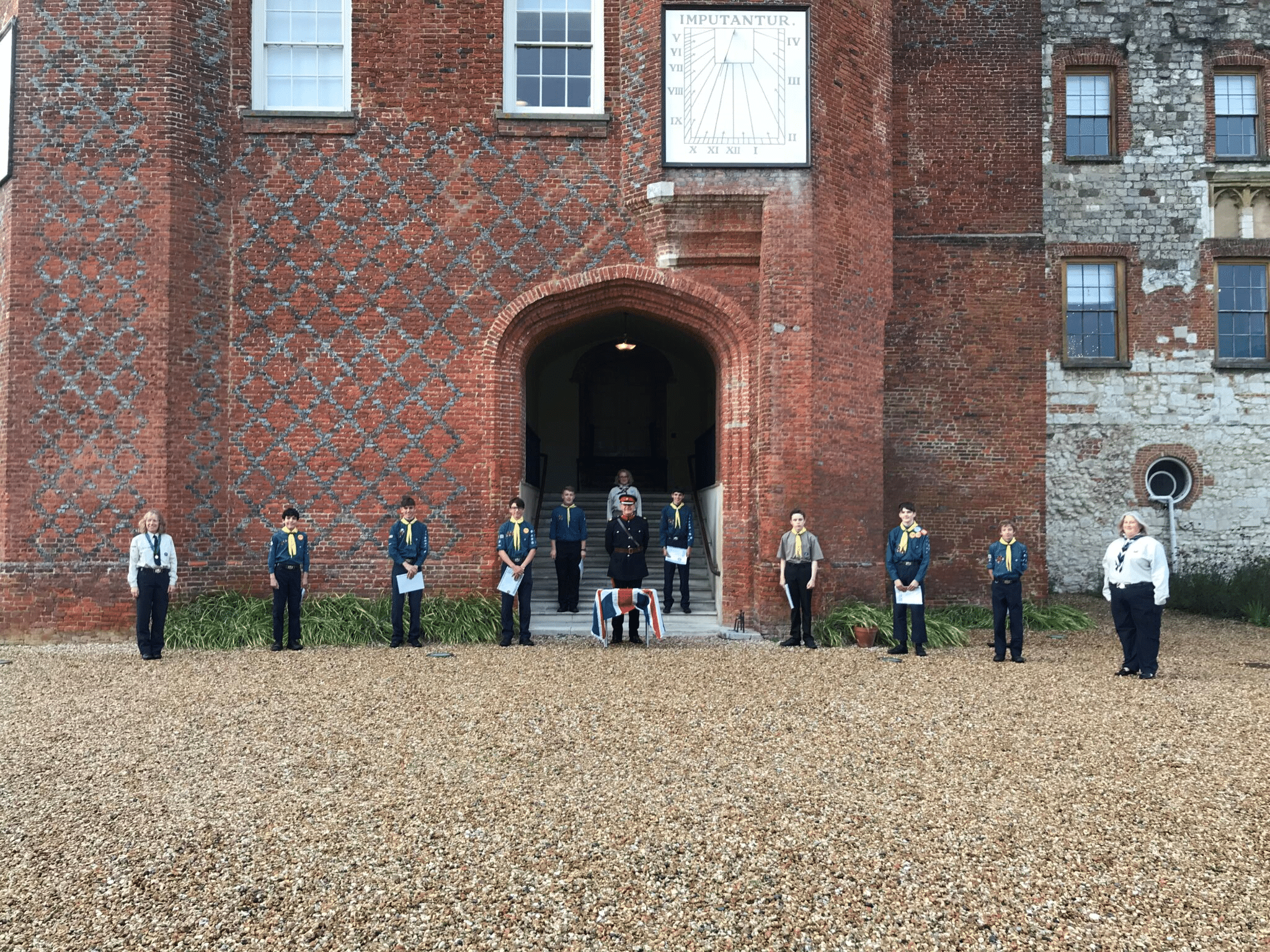 Farnham scouts celebrate socially distanced conferment of Chief Scouts Award
Eight scouts from Fox Troop in Farnham paraded recently to receive their long sought after Chief Scouts Award, following four and half years of hard work, engagement and commitment.
Conferred on the lawns of local landmark Farnham Castle, the "Awesome Eight" formed up for the last time in their olive green uniforms to receive their award, graciously conferred by Deputy Lieutenant of Surrey, Mr Bill Biddell.
Flanked by the Farnham District Commissioner and Group Scout Leader, the eight recipients enjoyed a citation highlighting their achievements, before being presented to Mr Biddell for a 2m+ salute, rather than the conventional handshake.
Mr Biddell, a staunch supporter of Scouts in Farnham went on with a few words of commendation adding "You have each reached a great milestone for this time in your lives" but went on, in a subtle nod to the prospect of a future Queen's Scout Award "….but how much further can you go in the future?"
The celebration, which was necessarily short and succinct concluded with a prayer and dismissal from members of the Fox Troop Leadership team, safe in the knowledge that many are continuing their journey into the constituent Explorer Scout Units of Farnham District. They themselves will be embarking on the high seas of the English Channel next weekend for their next mission – proof itself that there is ample adventure in the pipeline.
5th Farnham (Bourne) Scouts gratefully acknowledge the support of the Surrey Lieutenancy, along with English Heritage and Farnham Castle for extending public visitor hours on Friday to enable the ceremony to proceed in daylight hours.