22nd June 2020
| Lieutenancy News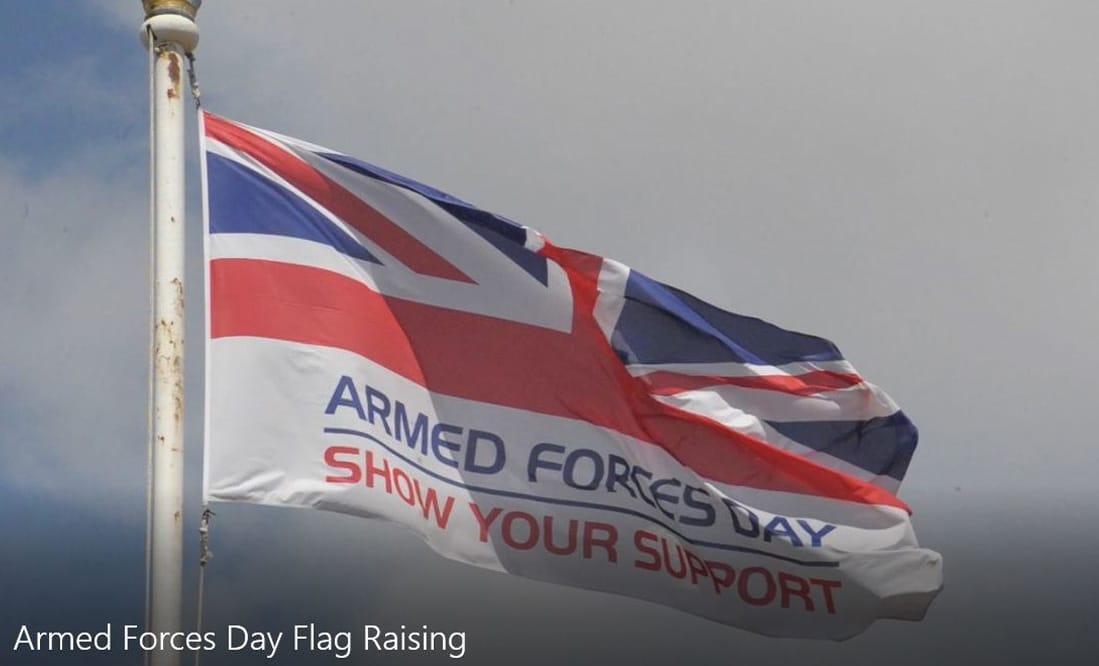 Flag raising ceremony to mark Armed Forces Week 2020
A flag raising ceremony took place on 22nd June at 10.30am outside Guildford Cathedral to mark the start of Armed Forces Week.
Michael More-Molyneux, Lord-Lieutenant of Surrey raised the Armed Forces Day flag with the Very Reverend Dianna Gwilliams, Dean of Guildford.
They were joined by Shahid Azeem DL, High Sheriff of Surrey; Anthony Samuels, Chairman of Surrey County Council; Colonel John Baynham, Deputy Commander of 11 Infantry Brigade South East; and Steve Owen-Hughes, Chief Fire Officer and Veteran.
Mr More-Molyneux said: "Armed Forces Day is a chance for us all to show our support for the men and women who make up the Armed Forces community. From currently serving troops to service families, ex-service personnel and Veterans and Cadets.
"Surrey is considered very much by the MoD as a 'military friendly' county and , as Lord-Lieutenant, I am very proud of that reputation. Having seen at first hand, our local forces supporting the NHS in the fight against COVID-19, I am very pleased to give a very public 'thank you' to them all today for a job really well done."
Surrey hosts four Army bases with 6,200 service personnel and their families as well as 1,274 service children living in Surrey; four Reserve Centres with over 200 Reservists: and nearly 2,750 Tri-Service Cadets. Additionally, Surrey is home to over 42,000 ex-service personnel and Veterans.
The Dean expressed her delight at hosting this celebratory event outside the Cathedral , commenting: "It is always a great pleasure to host military events here at Guildford Cathedral. We have held many memorable events in partnership with the military."
You can view a video of the flag raising ceremony here