4th May 2020
| News in your area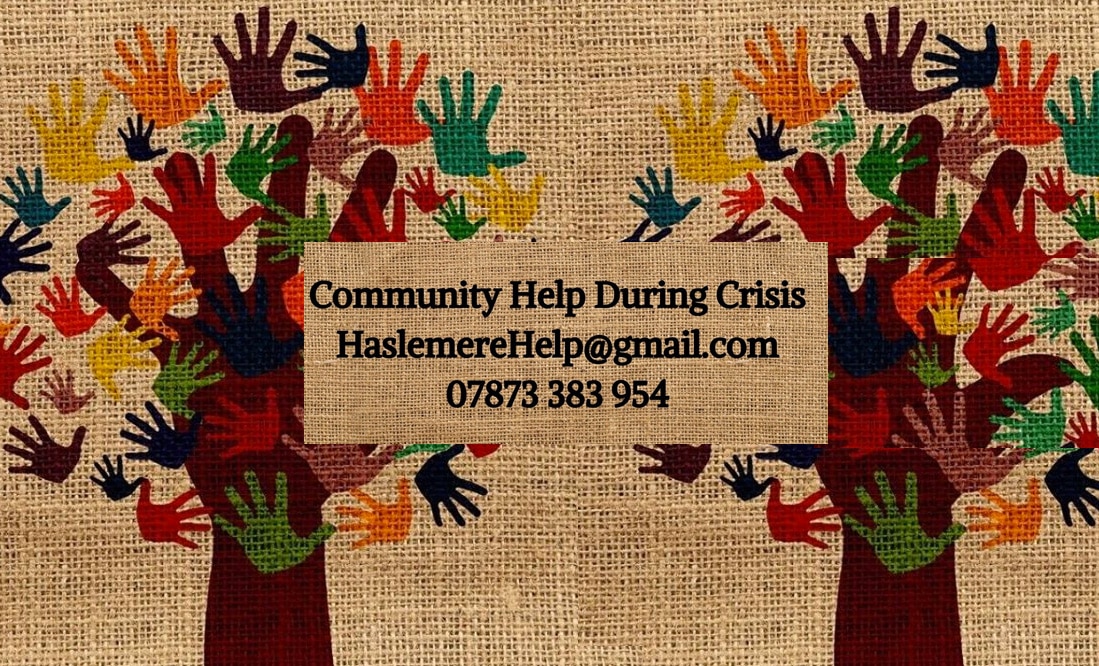 Haslemere Help
350 volunteers have united to provide the online community support group Haslemere Help, for those who are self-isolating or vulnerable in the local area during the Covid-19 outbreak. By 24th April it had supported over 200 members of the local community.
Haslemere and Fernhurst residents, friends or family are encouraged to phone 07873 383954, email haslemerehelp@gmail.com or go through the dedicated Facebook page – www.facebook.com/haslemerehelp if they are in need of any help or a friendly chat in these tricky times. With the Mayor of Haslemere John Robini manning the 'phone lines, and in collaboration with Haslemere Town Council and Surrey County Councillor Nikki Barton, the group is helping with essential tasks such as shopping for provisions.
Volunteers also offer a prescription pick-up and delivery service from all Haslemere pharmacies, including a special collaboration with the Haslemere Health Centre. They have picked up wheelchairs, delivered flowers, collected plastic surgical boots and delivered hearing aid batteries.
In addition, the team regularly meet with Citizens Advice Bureau, Voluntary Action South West Surrey, churches and numerous local groups. Haslemere Mayor, John Robini said: "The volunteers' efforts and commitment, together with all those employed in delivering crucial services at this time, should lift our spirits and give us all encouragement during what is, undoubtedly, a troubling and challenging time for our town. The town council staff have also provided invaluable telephone and administrative support."