12th May 2022
| News in your area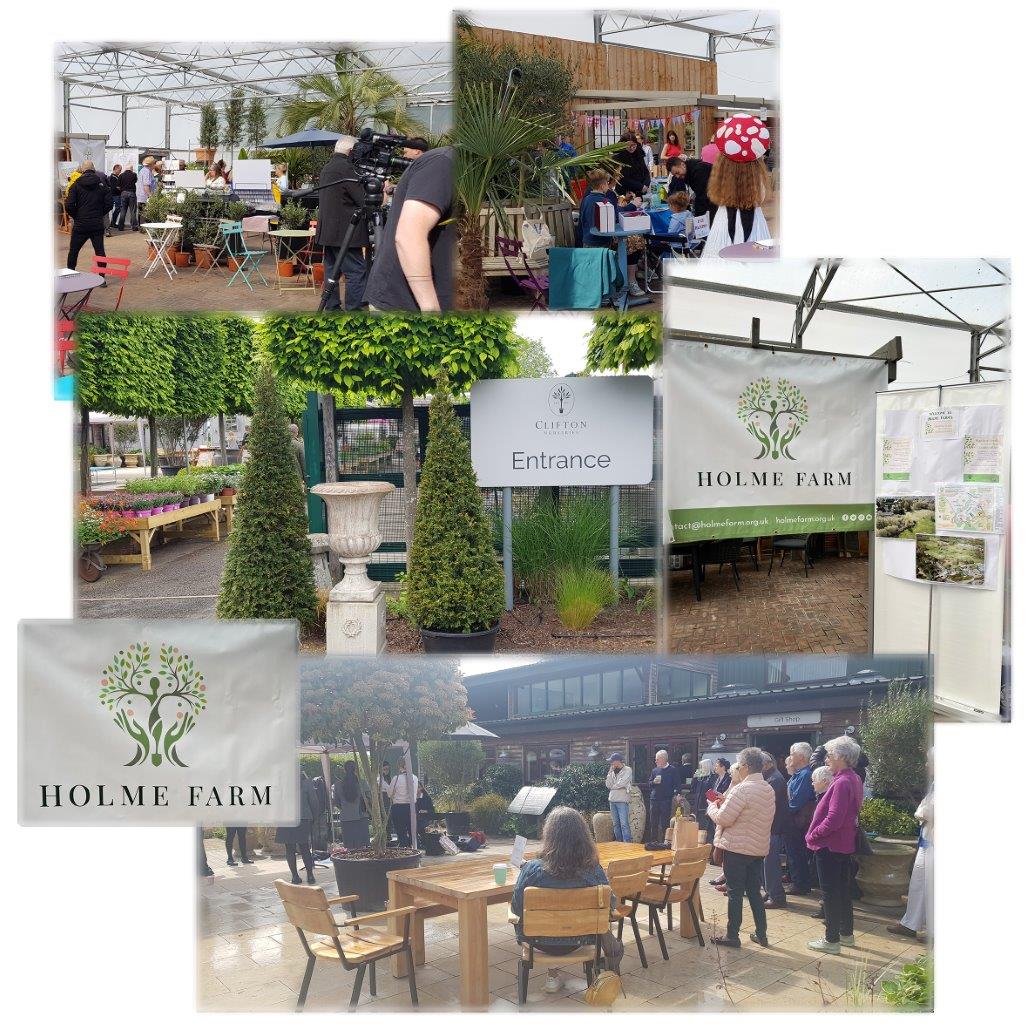 Holme Farm launches on Surrey Day
On Saturday 8th May, Surrey Day, around 500 people attended the Holme Farm Launch at Clifton Garden Centre in Weybridge, who had who kindly provided free access to their site and facilities for the day.
Holme Farm is a community hub that will include workshops, gardens and wildlife across eight acres. It is a multi-facility approach to health, wellbeing and community, and will provide a therapeutic environment in which people within North Surrey can socialise, learn and thrive.
Three years ago, Ronnie Kendall, supported by his wife Christine, alighted on the idea of building a community workshop in Woodham, which could offer a space for people to come together, help address loneliness and support wellbeing. Since then, the aims of the project have increased, with Ronnie and the committee of volunteers now hoping to deliver a range of facilities which could not only benefit the local community, but also work with schools, charities, and the NHS.
The event was opened by Margaret Harnden, Mayor-Elect, with Deputy Lieutenant, Giles Verity, Ronnie and Christine Kendall, as well as many from the Holme Farm team. There were a number of stalls and three local choirs performed, alongside student musicians. Surrey Fire & Rescue also attended with a Fire Engine.