2nd March 2022
| Lieutenancy News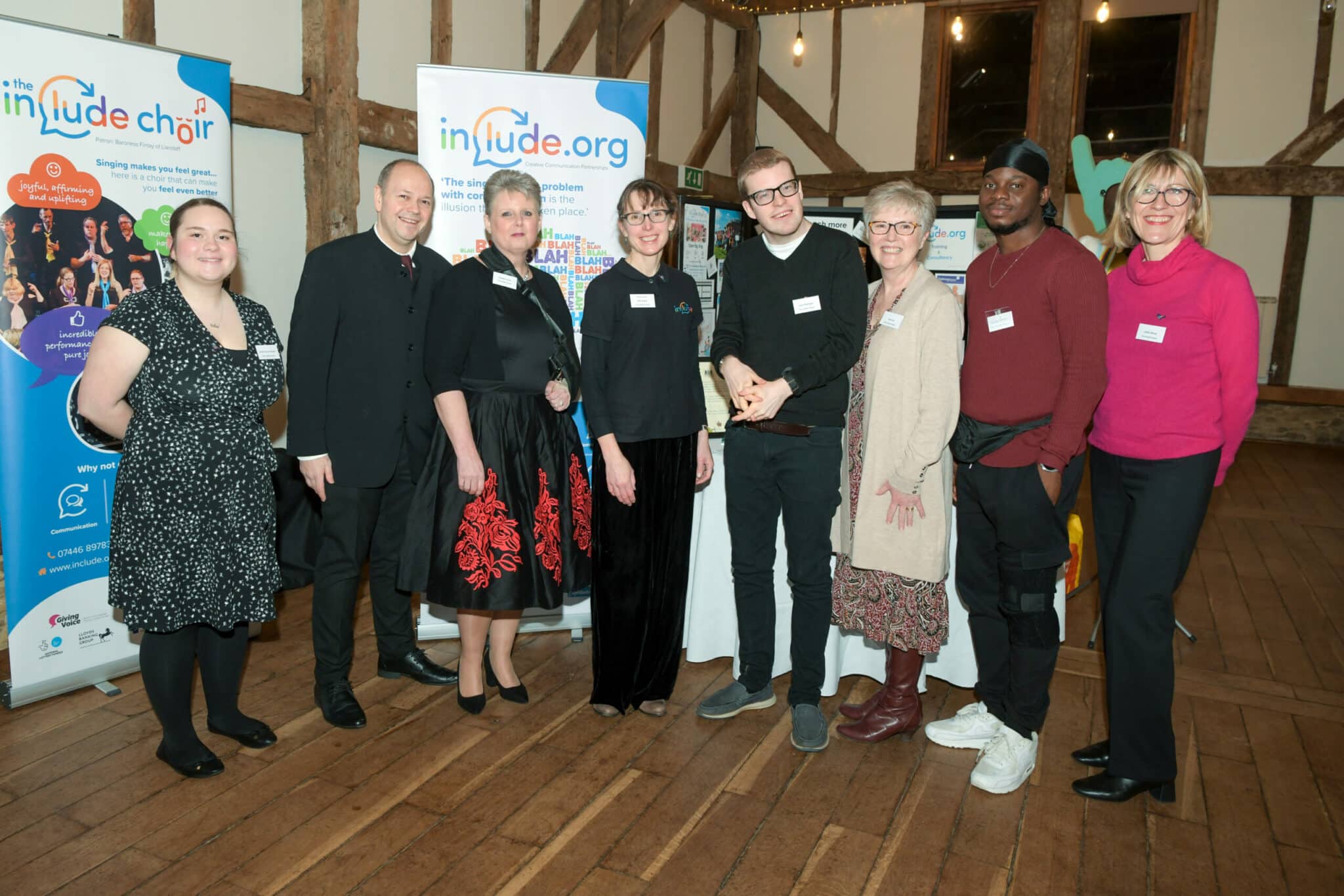 Inspiring Surrey volunteer groups nominated for 2022 Queen's Award for Voluntary Service
Volunteers from three Surrey groups, who dedicate their valuable time and experience to help individuals and communities across the county, have been nominated for the prestigious 2022 Queen's Award for Voluntary Service (QAVS). This is the equivalent of an MBE and is the highest honour given to UK volunteers.
Representatives from those voluntary groups received an official 'Thank You' from HM Lord-Lieutenant of Surrey, Mr Michael More-Molyneux, at a Reception on Thursday 24th February at The Tithe Barn, Loseley Park.
Congratulating them all on having reached this nomination stage in the QAVS process for 2022, the Lord-Lieutenant said:
"During Covid we have seen the need for volunteering made even more crucial to life in Surrey. Your determination to continue supplying your service, together with your commitment and caring, has been appreciated by countless thousands of people across Surrey. Over the last two years, your contribution has been even more significant and important. This annual celebration is uplifting, humbling, and inspiring: please know that we are deeply grateful for all that you contribute to the welfare of those in this county.
"We sincerely hope that your commitment and tireless work for the benefit of others in our local communities will be honoured with a Queen's Award in this Platinum Jubilee year."
The Lord-Lieutenant also thanked Surrey County Council for its sponsorship of the Reception (the Council's Chair, Mrs Helyn Clack was present), which highlighted the outstanding contribution made by volunteers of all ages, ethnicity and diversity.
This year, the nominated groups' diverse roles range from volunteering with:
Sight for Surrey, providing practical support for people who are blind, vision impaired, deaf, deafblind and hard of hearing, countywide; The Include Project based at Redhill, breaking down barriers for people with communication needs to promote their social inclusion; and The Lighthouse in Woking tackling deprivation and isolation, transforming lives towards well-being, independence and hope.
Details of which (if any) of these Surrey groups receive the Queen's Award for Voluntary Service in 2022 will be announced publicly on 2nd June 2022 and any successful groups will be invited to send two representatives to a Royal Garden Party in the summer. The Award itself – a certificate signed by HM The Queen and a domed crystal – will be presented by Surrey's Lord-Lieutenant to each winning group later in the year.
The Surrey Panel is made-up of experienced assessors, who visited each nominated group between November and December 2022 before sending their findings to the National Award Committee. The Chair of the assessors, the Vice Lord-Lieutenant, Sir Stephen Lamport GCVO DL, also congratulated the three nominated groups:
"You each represent in your different fields the priceless contribution voluntary organisations make to the needs, and quality of life, of people in the county. Being nominated for The Queen's Award, which is the most prestigious national recognition of the best of voluntary service, is itself a huge achievement and a reflection of the quality and importance of your work. All of us here this evening pay tribute to your tireless dedication and commitment."'
Nominate dedicated volunteers for 2023
Surrey residents across the county are actively encouraged to nominate groups of deserving volunteers for the Queen's Awards for Voluntary Service 2023. Nominations open online in April 2022 and nominators have until September 2022 to submit. Full details of how to proceed and a nomination form are available online at:The Queen's Award for Voluntary Service – official website (dcms.gov.uk)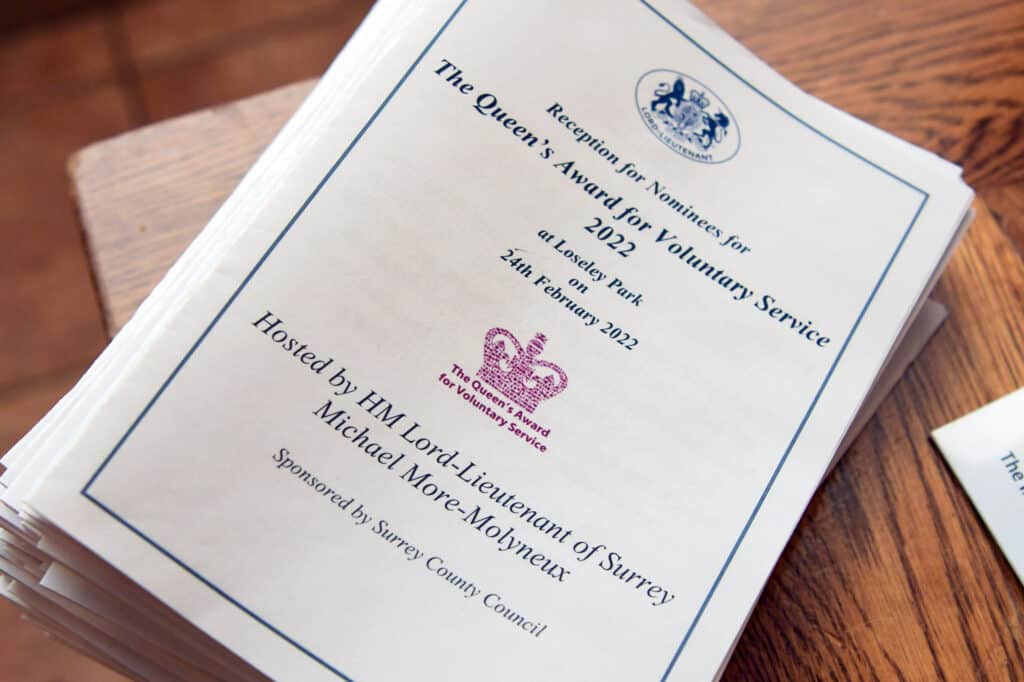 For more information contact:
Mrs Caroline Breckell MVO DL, Lieutenancy Office, Loseley Park, Guildford Surrey GU3 1HS or email caroline.breckell@surreycc.gov.uk
Picture credits: Andy Newbold