17th May 2022
| News in your area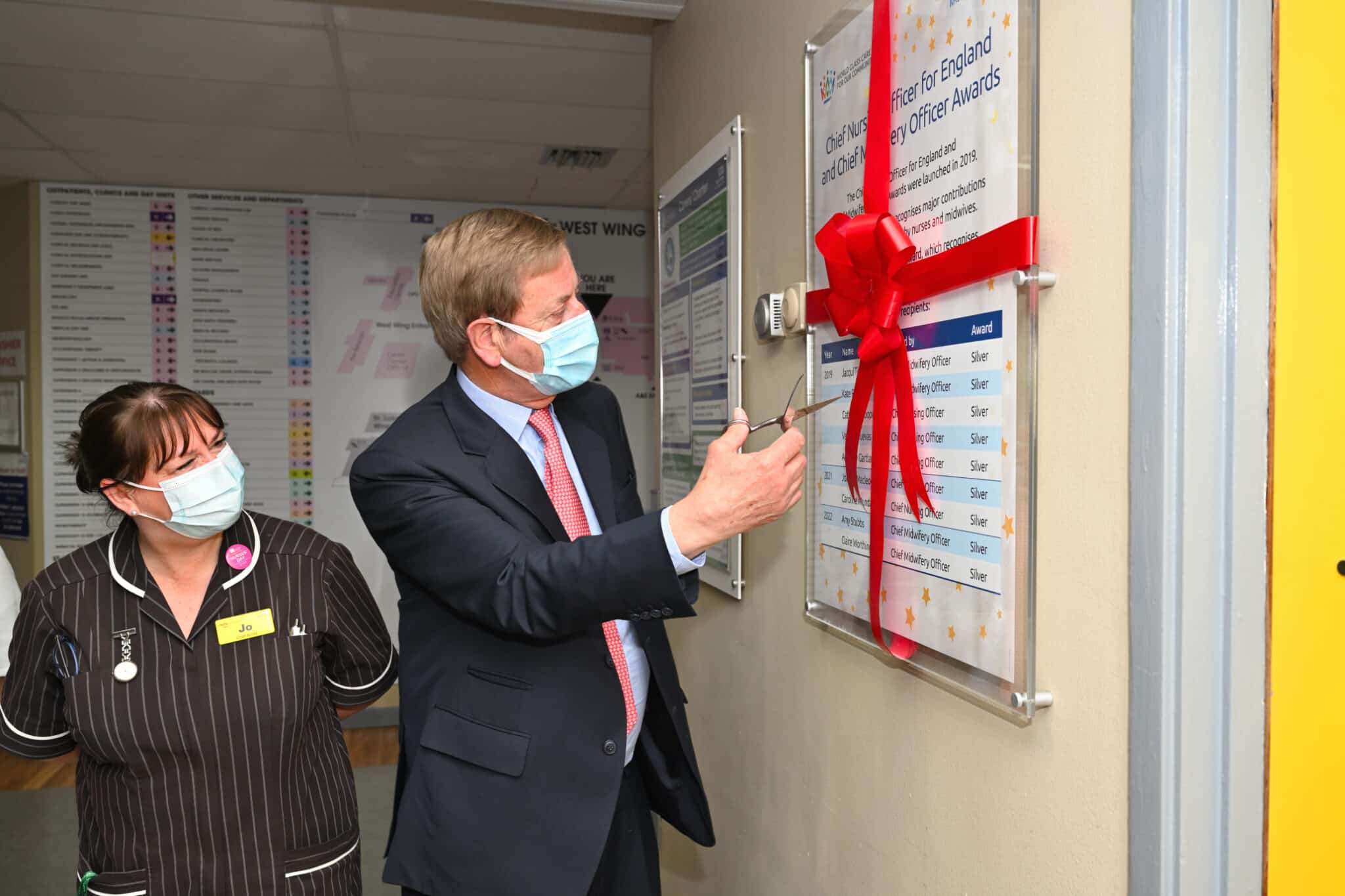 International Nurses Day
On Thursday 12th May the Lord Lieutenant was welcomed to The Royal Surrey in Guildford, to mark International Nurses Day.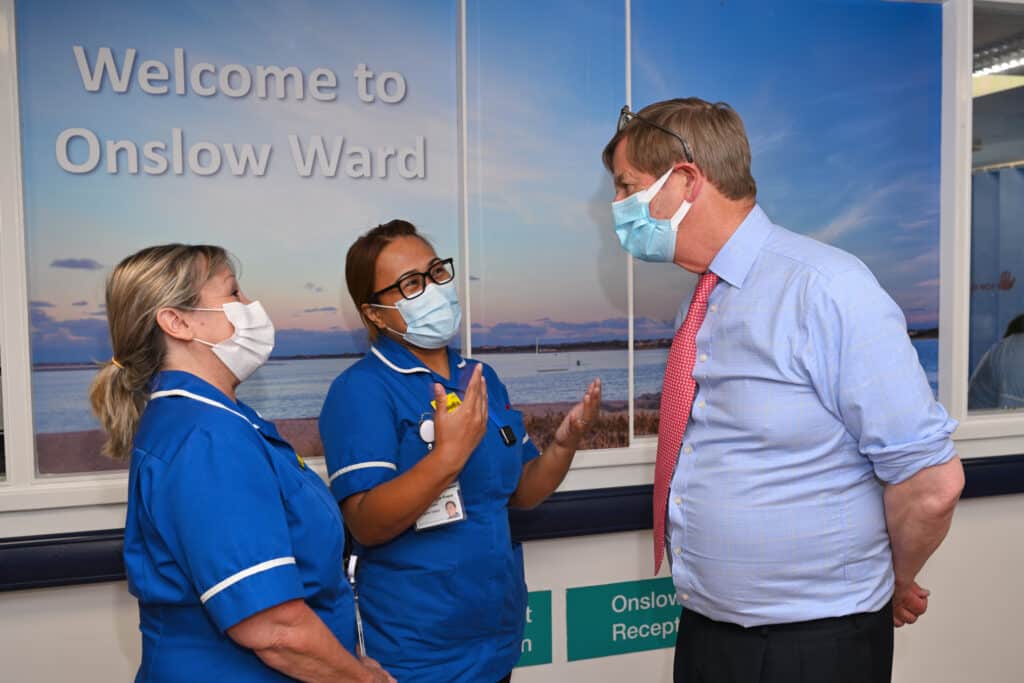 Organised annually by the International Council of Nurses, International Nurses Day celebrates the contribution that nurses make to societies around the world. The date has a very strong significance, being the birthday of perhaps the world's most famous nurse, Florence Nightingale.
Alongside the encouragement of a fully deserved congratulations owed to nurses, the organisation also produces an International Nurses Day Kit to educate and assist health workers around the world, with a different theme each year. Past publications have focused on working with the poor, fighting AIDS, equal access to care, and sustainable development.
The Lord Lieutenant cut the ribbon on a permanent display to recognise the nurses and midwives who have received their coveted silver award from the Chief Nursing Officer of England and the Chief Midwifery Officer.
He also joined Chief Nurse, Jo Mountjoy, to visit a number of wards and hand out thank you cards and cakes to the nurses on shift.