7th March 2023
| Lieutenancy News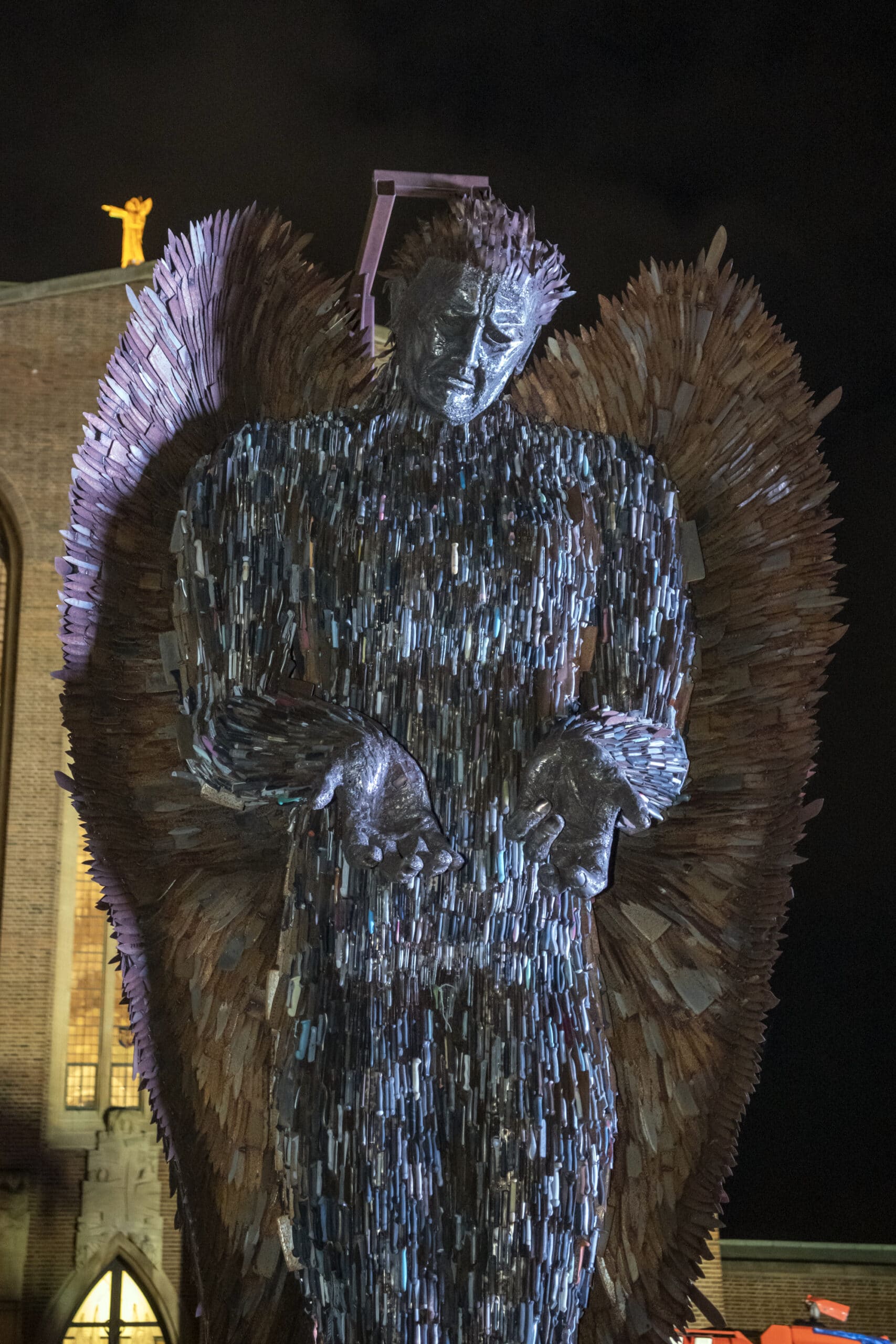 Knife Angel launch at Guildford Cathedral
On Wednesday 1st March The Knife Angel was launched at Guildford Cathedral. The anti-violence monument will stay at the Cathedral for the month of March as part of the UK National Youth Anti-Violence Tour and Programme.
The programme is taking place in various venues in and around Guildford with the central catalyst of conversation being the 27' 'Knife Angel' statue which is now outside Guildford Cathedral.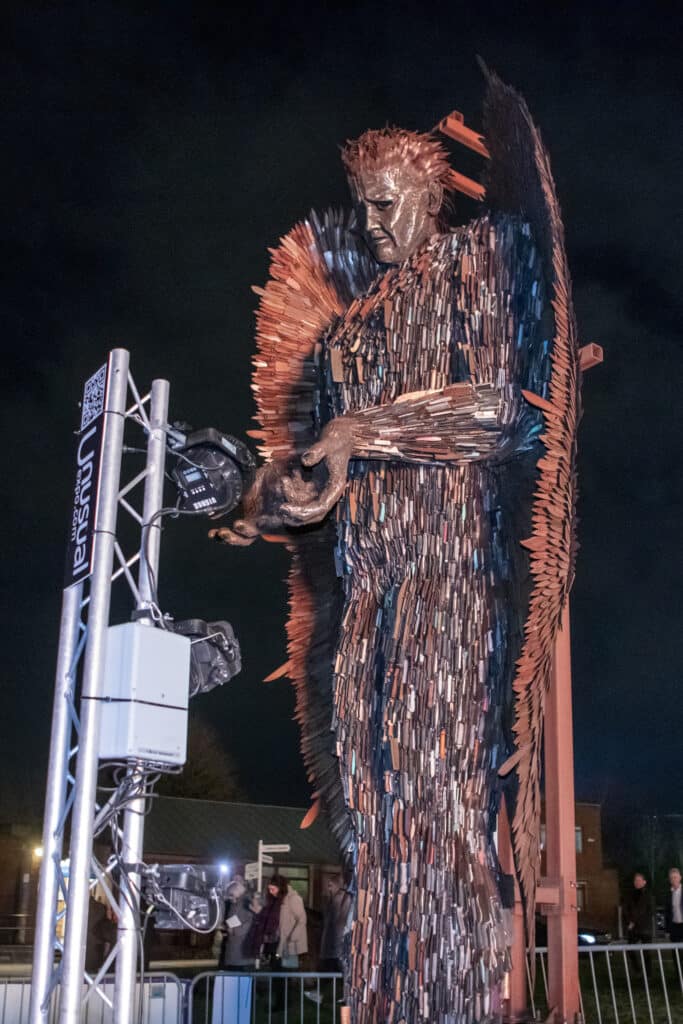 Created by the British Ironworks centre in collaboration with sculptor Alfie Bradley, it is made of 100,000 knives gathered throughout the UK during knife amnesties. The Angel will inspire and provoke reflection, education and resolve to work to make all communities places without aggression or violence.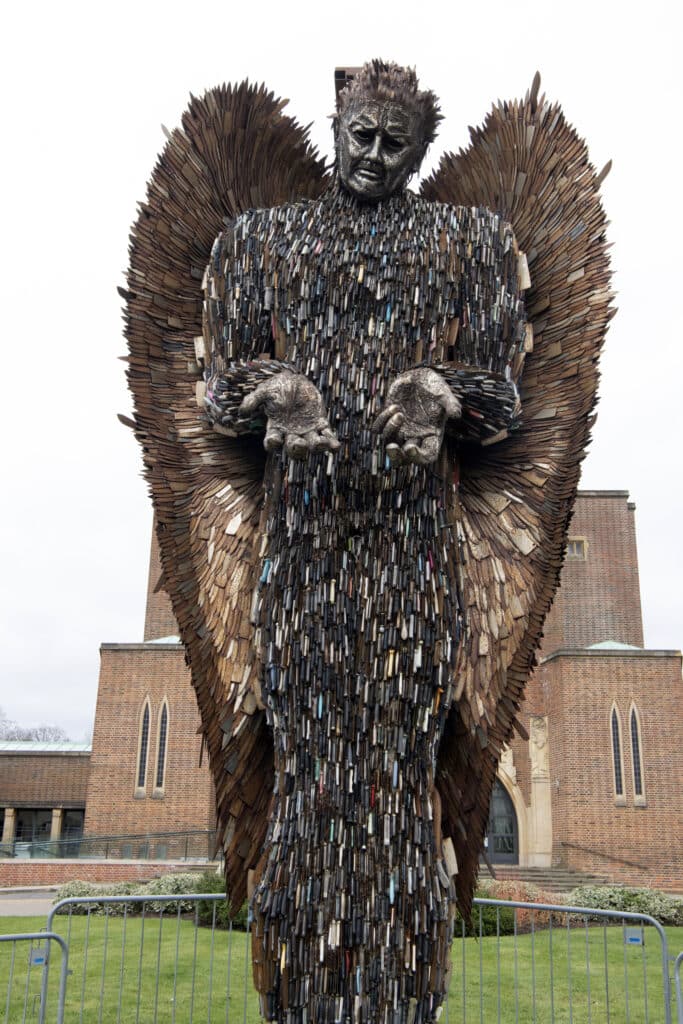 After the service, attended by The Lord-Lieutenant and The High Sheriff, Lord-Lieutenant Cadet Sergeant Leonor Nunes and fellow pipers led the congregation outside to see the lighting of the Knife Angel.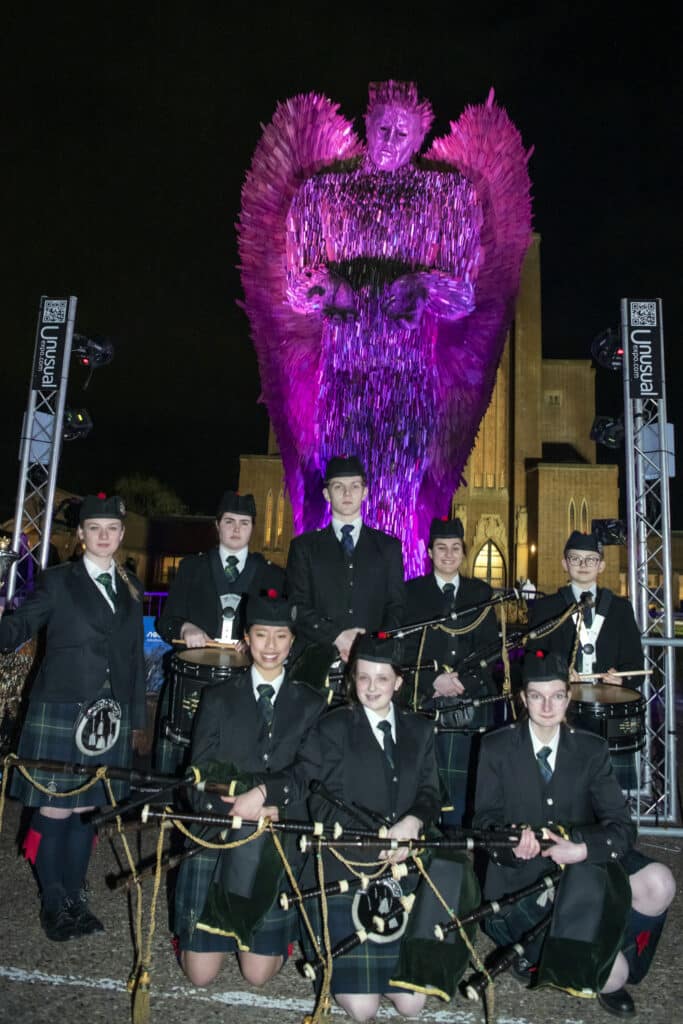 Please visit https://www.guildford-cathedral.org/events/knife-angel for details on all the events planned.