15th July 2021
| News in your area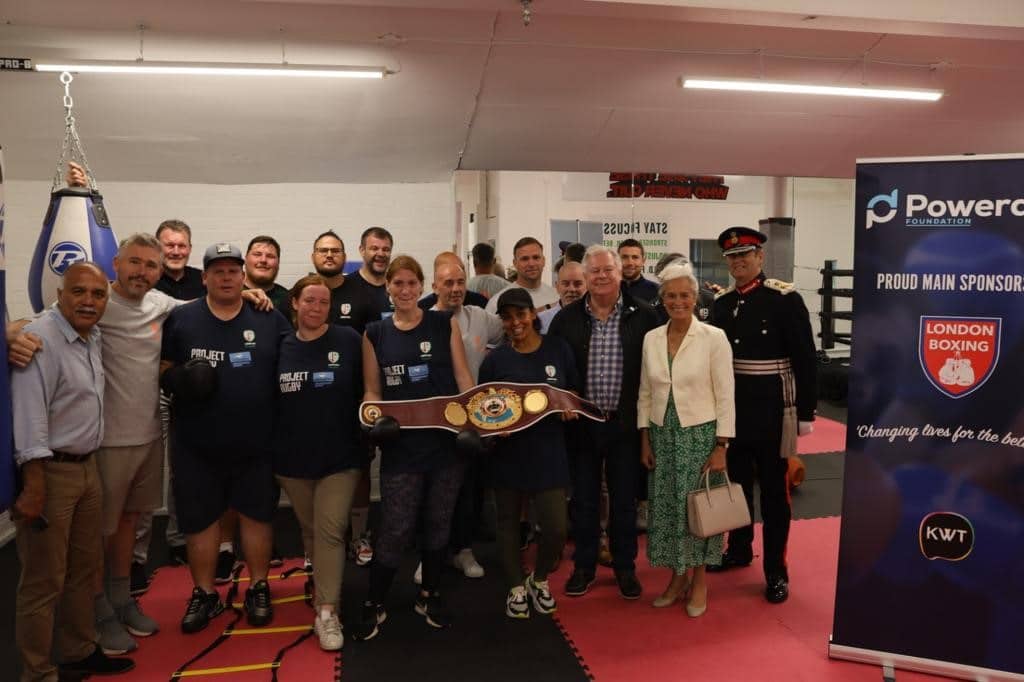 Launch of The London Irish Foundation Homeless Engagement Project
The London Irish Rugby Club Foundation and Powerday have announced a new partnership to support homeless people, by building a network of places for them to socialise, exercise and stay fit, free of charge.
On 15th July The Lord-Lieutenant visited the launch of the The London Irish Foundation Homeless Engagement Project. The project initially aims to help more than 50 people in the Spelthorne area and adjacent Boroughs who are forced to sleep rough for different reasons. The first 'Hub' is at Spelthorne Boxing Academy, which has opened its doors to homeless people in the areas, enabling them to use the gym and boxing equipment supported by Powerday free of charge.
According to the latest data from the Ministry of Housing, Communities and Local Government, there were 2,688 people estimated to be sleeping rough on a single night in autumn 2020. Nearly half (44%) are found in London and the South East. Highlighting the importance of supporting homeless people, the average life span for a homeless man is just 45 and a woman just 43, due to health problems, according to St Mungo's.
Sports clubs and organisations looking to support London Irish Homeless Engagement Project can do so by contacting Joseph Pegg at the London Irish Foundation at joseph.pegg@london-irish.com.