4th October 2021
| Covid-19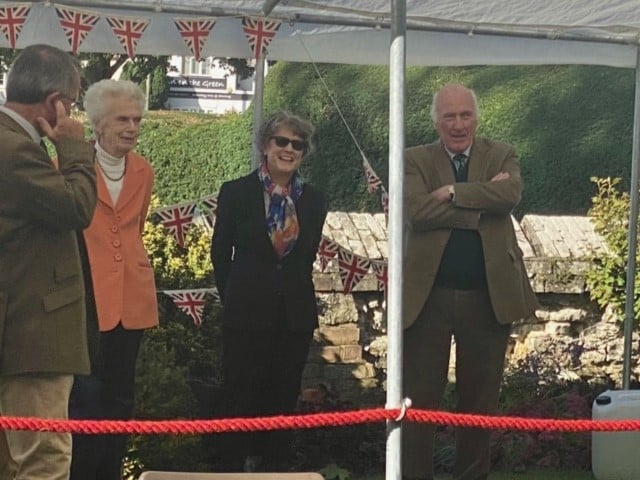 Lieutenancy Award
On Sunday 3rd October, Deputy Lieutenant's, Lady Corinna Hamilton and Lady Louise O'Connor presented Bob Bartlett with a Lieutenancy Award.
At the start of the Covid-19 crisis Bob, a founder member and Life Vice President of Brockham Emergency Response Team (BERT- initially formed to tackle severe flooding) developed and initiated a plan of action to support Brockham, especially vulnerable and shielding residents. 
Bob used his skills and experience in managing emergency situations, his reputation in implementation, and connections in Brockham to great effect. Bob was thrilled to accept the award and be formally recognised for all his committed work in the community.