19th January 2022
| News in your area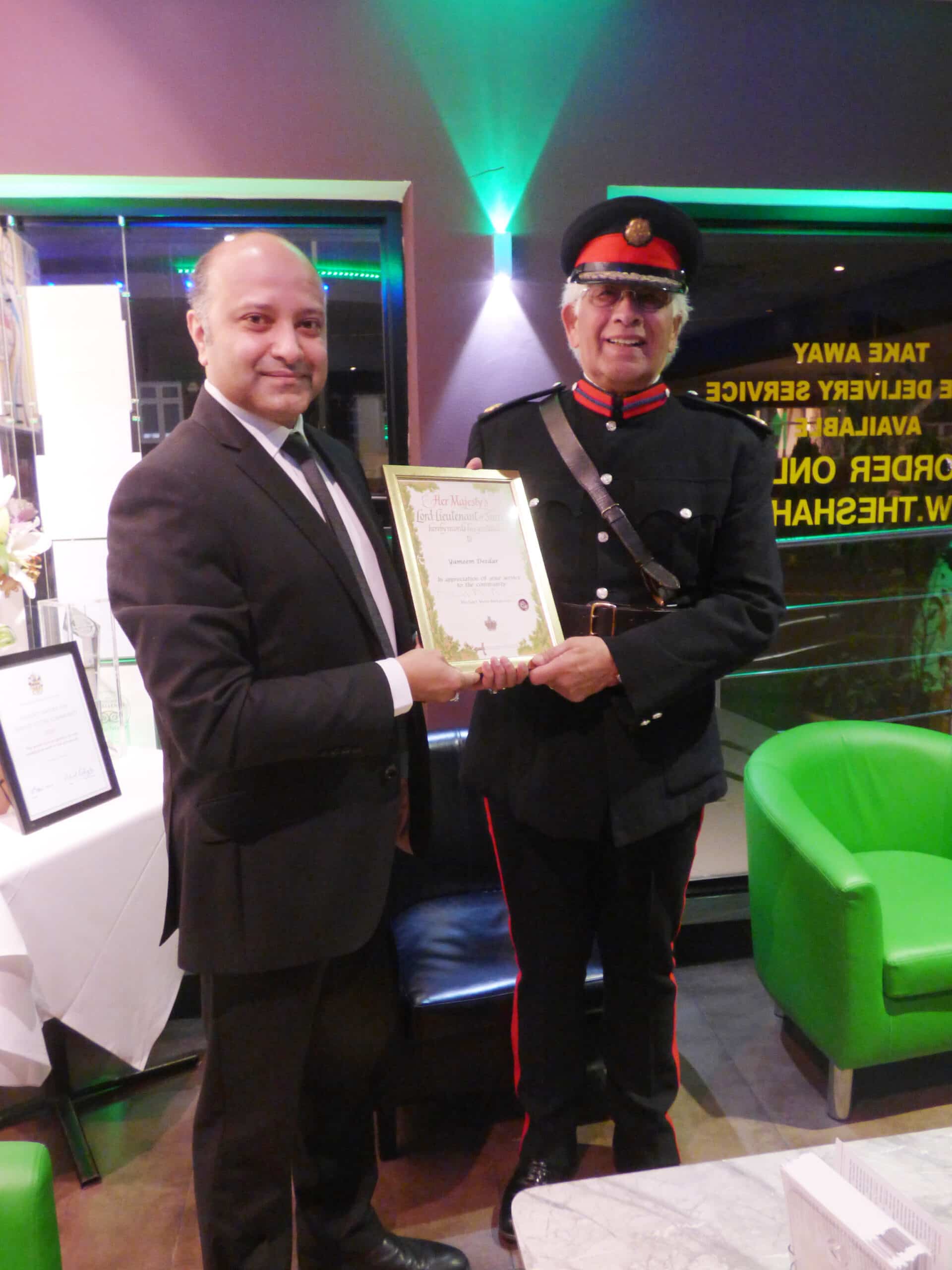 Lieutenancy Award presented to Yameem Deedar of the Shahin Tandoori
On Saturday 8th January on behalf of the Lord-Lieutenant, Deputy Lieutenant, David Hypher OBE presented Yameem Deedar with a Lieutenancy Award in appreciation of his services to the community. Deedar has been the owner of the popular Shahin Tandoori restaurant on Woodbridge Hill for over 30 years.
At last year's annual jazz festival on Wood Street Village green, Deedar supplied curries with the proceeds of £1,300 going towards overall funds to the chosen charity, the Guildford-based play scheme Challengers.
The Shahin has also hosted many curry evenings to raise funds for the Mayor of Guildford's Charities' fund. Deedar also gives support to the Guildford branch of a Bangladeshi society known as MECA, and well as supporting charities and good causes in Bangladesh itself.
Very proud to receive the award, it will be displayed in the restaurant alongside his Mayor of Guildford's Award for service to the community that he received in 2020.