8th September 2021
| Covid-19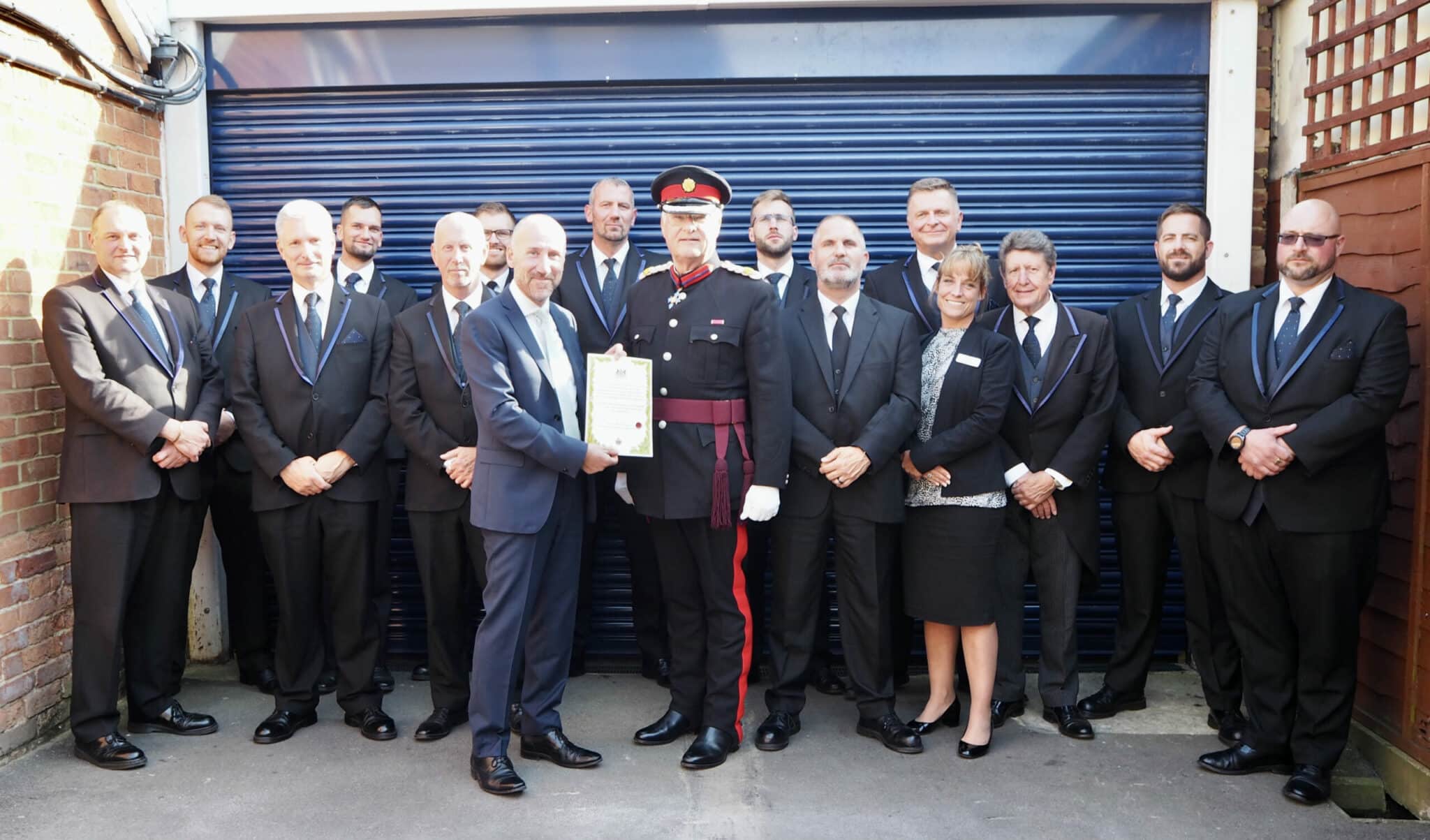 Lieutenancy Certificate of Appreciation
On the 3rd September, Lodge Brothers Funeral Directors in Byfleet received a Surrey Lieutenancy Certificate of Appreciation presented by Deputy Lieutenant, Rob Douglas CBE.
Lodge Brothers, a family run company with branches mainly in Surrey, have had a challenging time, particularly in the first wave of the pandemic when so little was known about the virus, and they were having to go into people's homes.
They feel that as an industry they receive little recognition for what they do, and it was special for them to receive this recognition.