14th August 2021
| Covid-19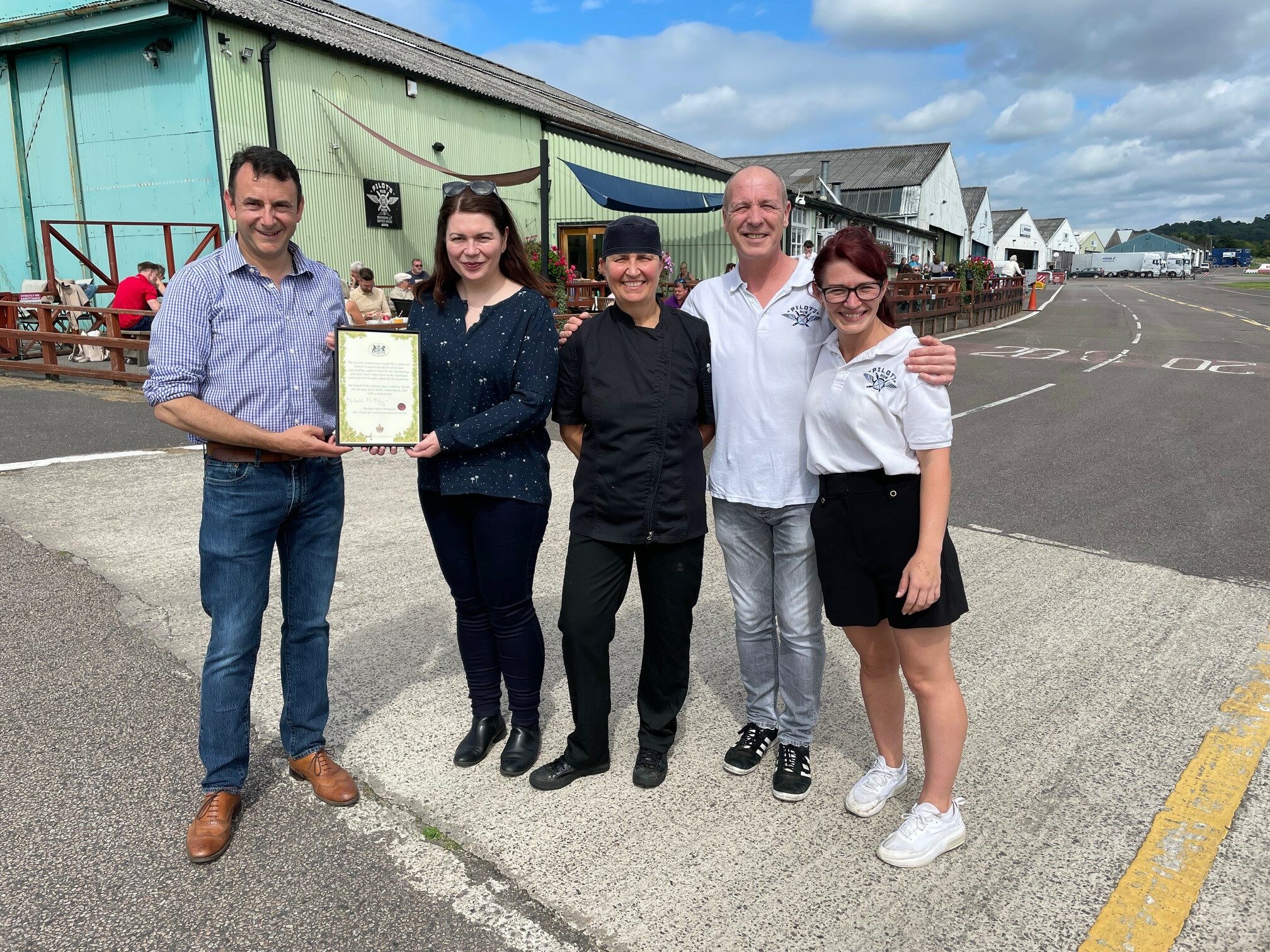 Lieutenancy Certificate of Appreciation
The Pilot's Hub Cafe at Redhill Aerodrome was pleased to welcome Nicola Dawes, a Deputy lieutenant of Surrey on 14 August 2021 to present to them with the Lieutenancy Certificate of Appreciation, to say thank you on behalf of the Lieutenancy.
During lockdown the Cafe adapted quickly to provide a reliable food delivery service for the local community that included fresh food as well as homecooked meals. The team talked of the notes and messages they received from grateful customers, many of whom were elderly and shielding.
The Cafe also offered an option for those placing a food order to sponsor a box for local NHS workers to help make their lives easier amongst the chaos. Not only was this appreciated by the NHS teams but it was welcomed by the community who now had a tangible way to make a difference and know that it would get directly to those who would most benefit.
A combination of donations from Pilots Hub, plus boxes sponsored by the community, meant that on a regular basis 2 tonnes of fresh fruit, vegetables and other produce were delivered to grateful staff at East Surrey Hospital each week.