13th September 2021
| News in your area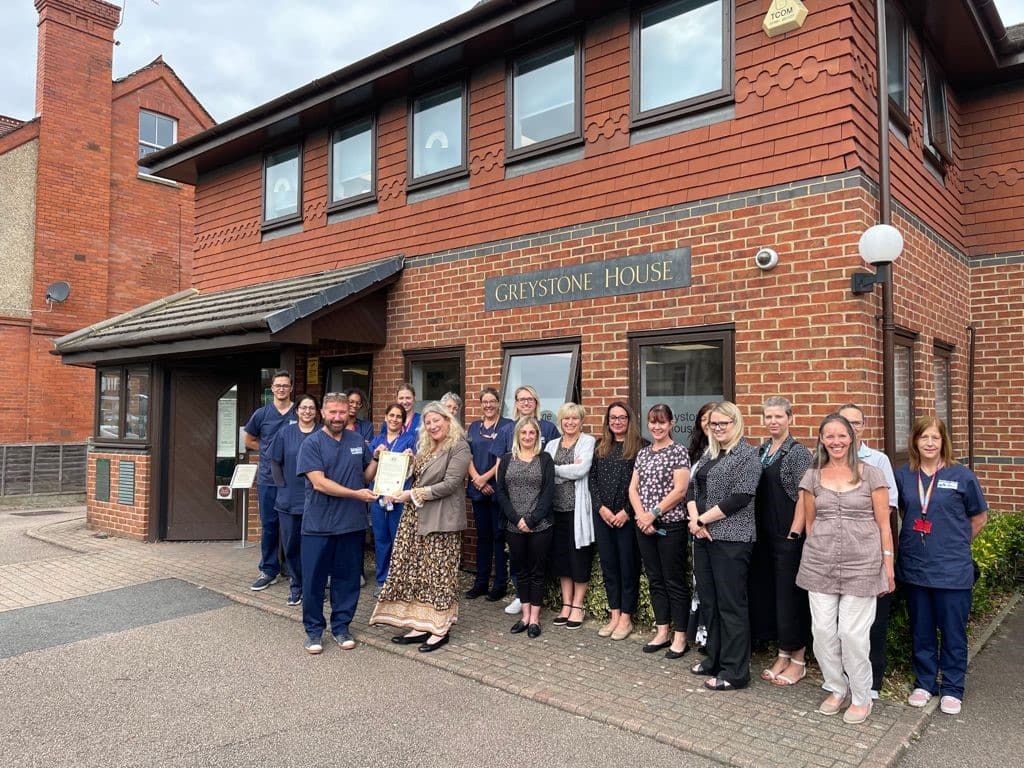 Lieutenancy Certificate of Appreciation
On the 13th September, Greystone House Surgery received a Surrey Lieutenancy Certificate of Appreciation from Deputy Lieutenant, Charlotte Kneer in recognition of all their hard work during the pandemic. Their Practice Manager Jacquie Clayson said:
'At the beginning of the pandemic we had to work so differently to continue caring and treating our patients as many didn't feel comfortable leaving their homes. We did as much remotely as possible but still saw those that needed to be seen. To encourage patients to contact us we text them to say we were still here for them, and made regular calls to those we knew were shielding, offering different support, as often their needs weren't purely medical, they may have needed food or were lonely. Since the pandemic there has been a surge in demand, but we have continued the personal support the vulnerable and homeless in the community need'
Greystone House also support many families living in refuge, fleeing domestic abuse. The staff at the surgery are sensitive and understanding to the needs of the vulnerable families at the Refuge. Every attempt is made to make them feel welcome and ensure access to the care and support they require is as easy as possible. There is a member of the reception team dedicated to championing their care, which has been heightened during the pandemic. The team at Greystone House feel strongly about supporting this particular group in their community and were delighted to receive the Certificate from the Lieutenancy.