21st September 2021
| News in your area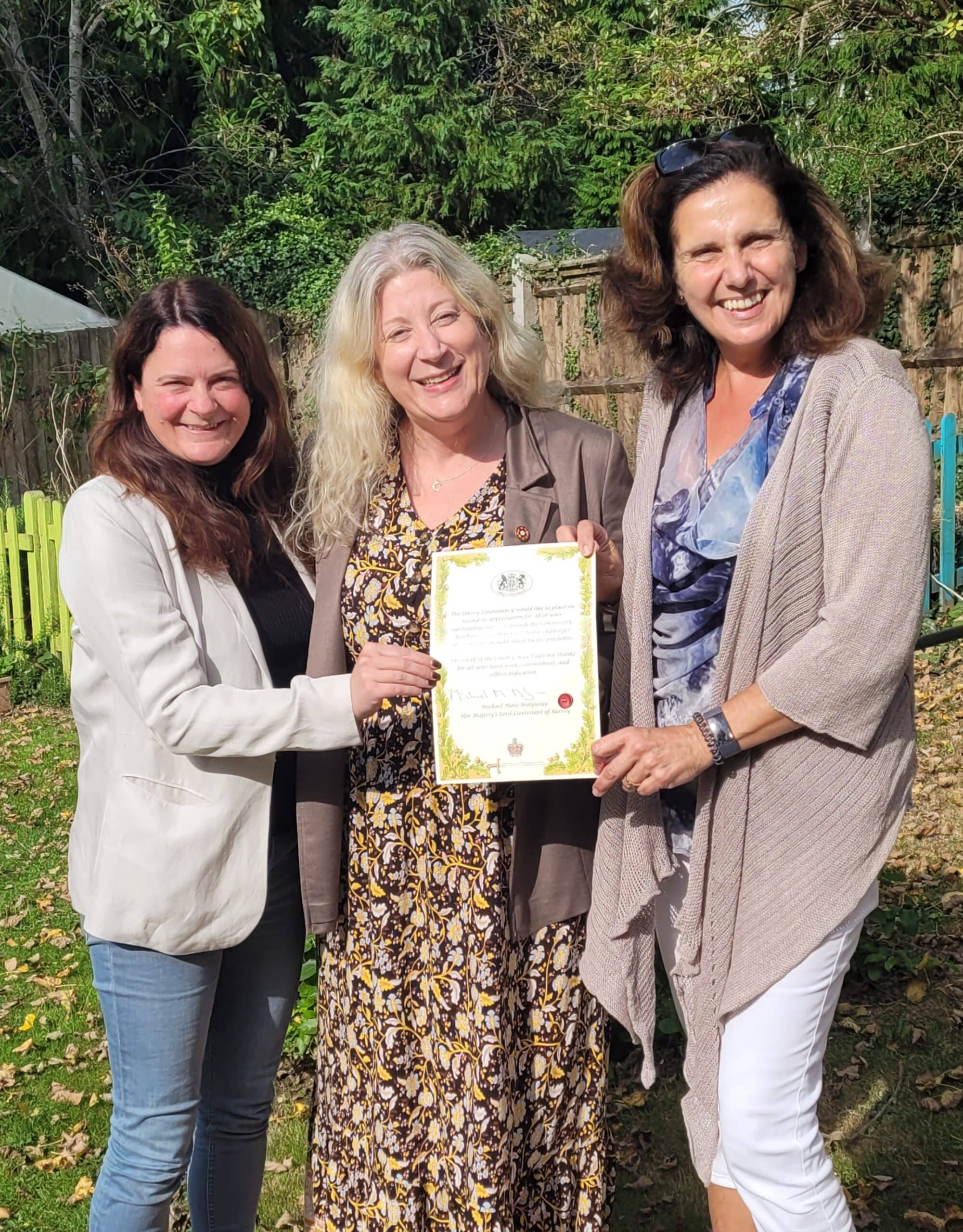 Lieutenancy Certificate of Appreciation
On behalf of the Surrey Lieutenancy, Deputy Lieutenant, Charlotte Kneer presented Caterham School Parents' Association with a Lieutenancy Certificate of Appreciation.
The certificate was presented this week when Emily Nichols and Sam Kensey, Chair of the PA, visited one of the shelters to meet Charlotte, who is also Chief Executive of RBWA, to see the life changing work that the charity does for women and their children escaping domestic violence.
Last year, when applications to the refuges increased by 150%, Caterham School Parents' Association were delighted to be able to provide funding to help the newly housed families settle into their new lives by providing them with the household basics including duvets, pillows, and personal hygiene items like toothpaste and soap. With the help of the school, they were also able to provide some reconditioned laptops and tablets to enable children in the shelters to continue with their education online through the 'Laptops for Lockdown' initiative.