21st September 2021
| News in your area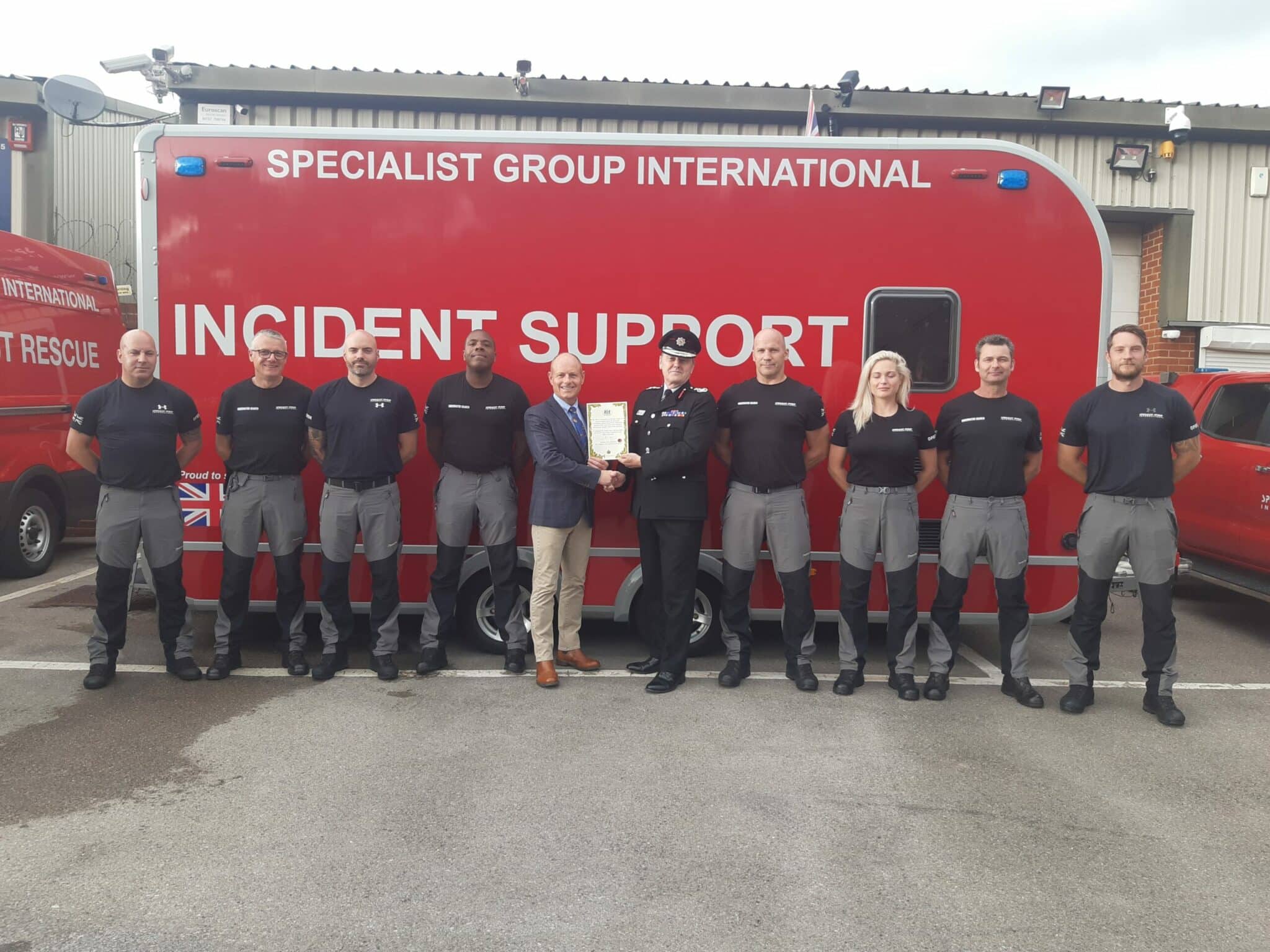 Lieutenancy Certificate of Appreciation
On behalf of the Surrey Lieutenancy, Deputy Lieutenant, Steve Owen-Hughes MBE, visited Specialist Group International in Dorking. Steve met with their Chief Executive, Peter Faulding, and his team and presented them with a Lieutenancy Certificate of Appreciation.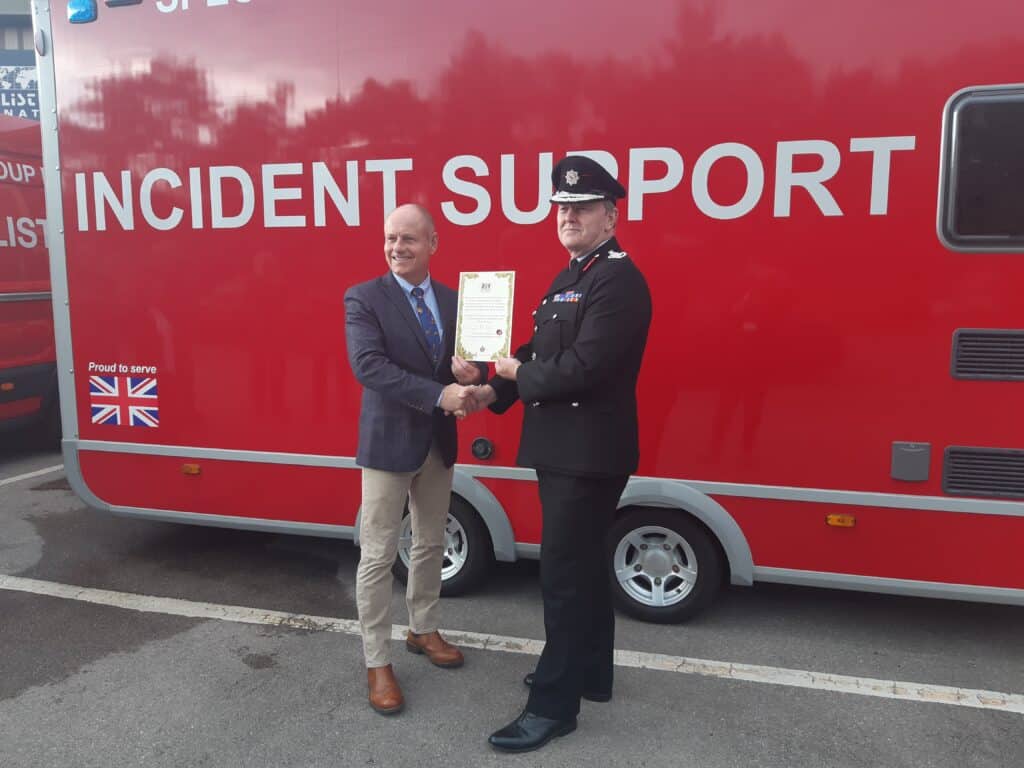 Specialist Group International are a world renowned provider of 24/7 specialist recue response to police, fire and other government agencies. During the pandemic SGI continued to undertake their specialist work, particularly underwater specialist work, in the most difficult and dangerous of circumstances, often bringing closure to families experiencing the most traumatic of loss.
Their hard work, commitment and dedication made them an obvious group to receive recognition from the Lieutenancy, and as Deputy Lieutenant, as well as Surrey's Chief Fire Officer, Steve was delighted to pass this on and spend time with their team. SGI were extremely honoured to receive this recognition.