27th September 2021
| Covid-19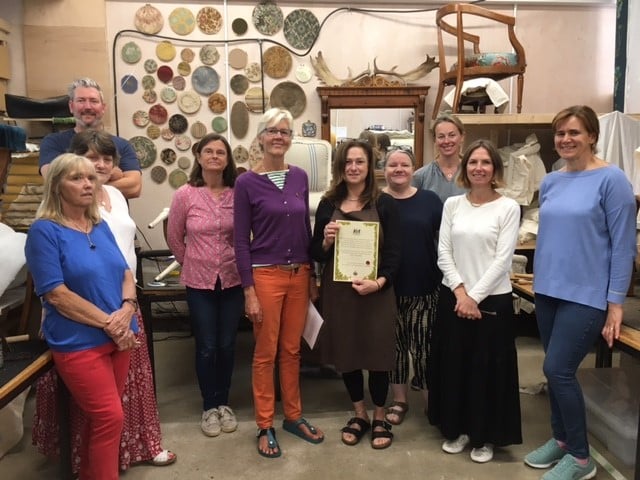 Lieutenancy Certificate of Appreciation
On Behalf of the Surrey Lieutenancy, Deputy Lieutenant, Perdita Hunt OBE, presented Sarah Louise Dix with a Lieutenancy Certificate of Appreciation.
Sarah Louise has brought a fresh and professional new service provision to Farncombe, occupying a former Chinese take-away. During the Covid pandemic, Sarah Louise Dix continued to provide her skills and advice in upholstery and furnishings to clients in their homes. She also started classes in upholstery. Despite the challenges of lock down, the shop window was maintained as a changing landscape of textiles, colours and furniture which provided distraction from the gloom of the virus and shared light and hope. Craft work by local makers who live in Farncombe are also displayed.
Through her commitment and determination, Sarah Louise Dix has enabled people in the community to learn a new skill, to make friends, and to offer a national standard of service in a local environment.