1st November 2021
| Covid-19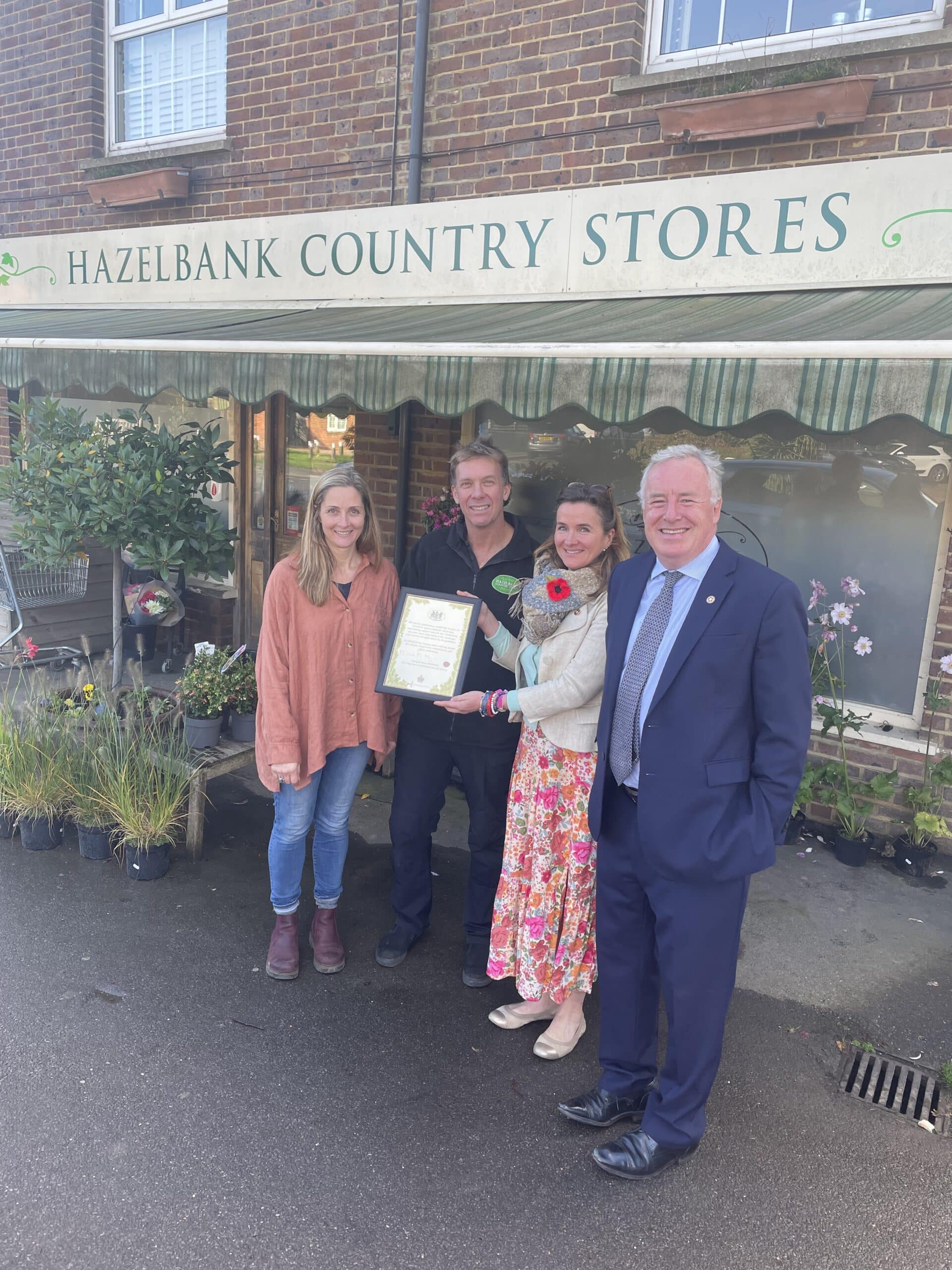 Lieutenancy Certificate of Appreciation
On behalf of the Lieutenancy, Deputy Lieutenant, Tim Wates presented three companies with Lieutenancy Certificates of Appreciation for all their outstanding work during the pandemic.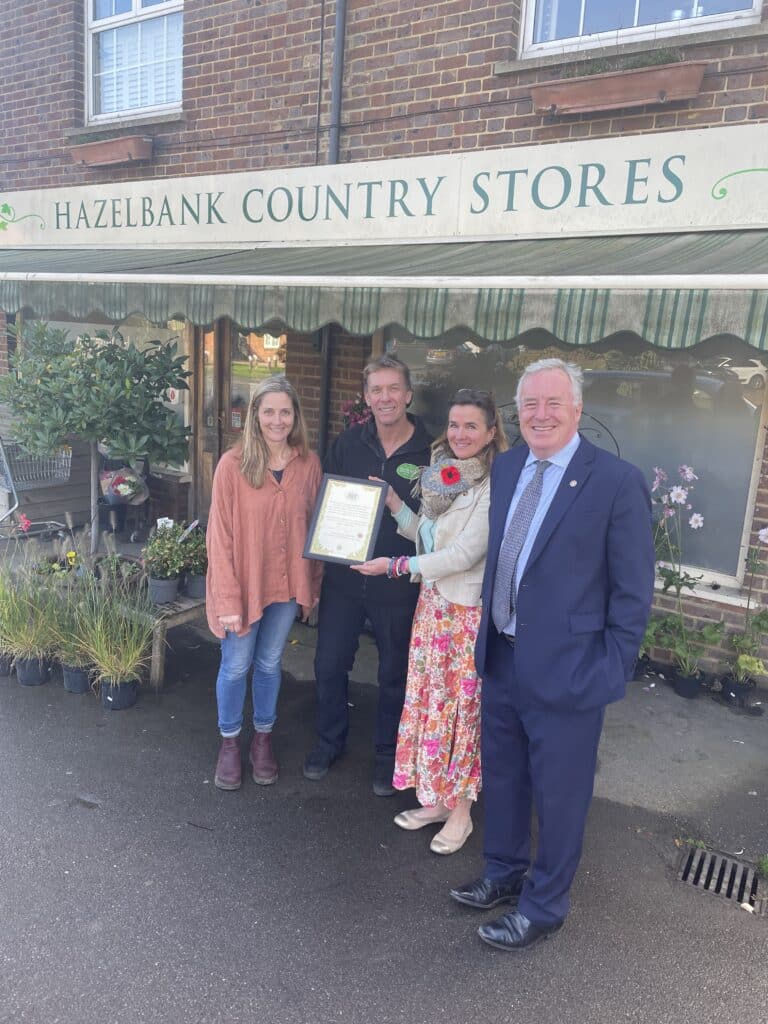 Hazelbank Country Stores in Ewhurst is a superb local shop which has given exemplary support to the community during the pandemic.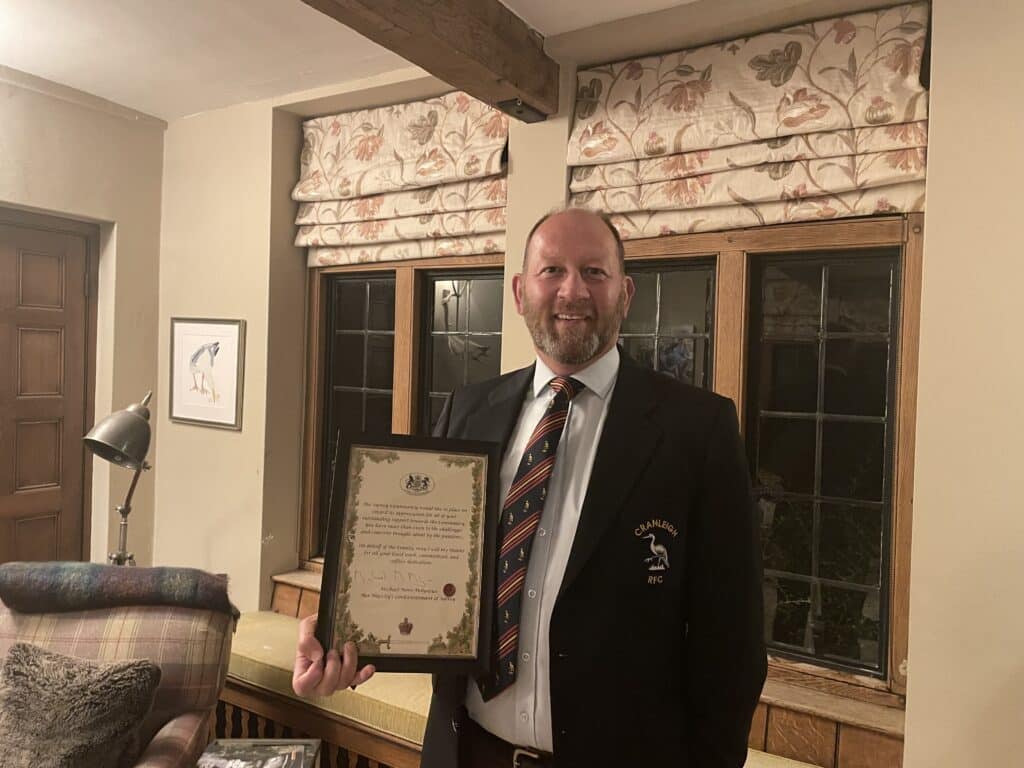 Cranleigh Rugby Club is a Community based Club which been a huge part of the community since 1967. Cranleigh RFC has kept connected through the pandemic. It provides training, matches and community for girls and boys from Under 6's – Under 17's as well as Adult Rugby.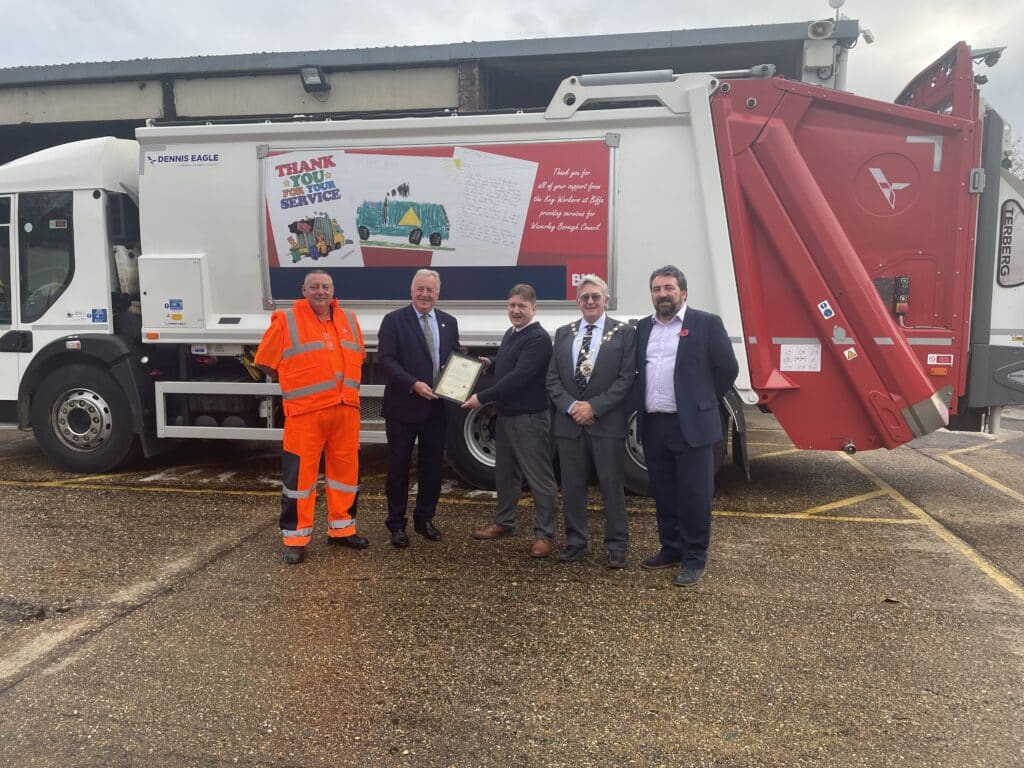 Waverley Bin & Recycling Collection Service. The refuse collectors have done a valiant job. Collecting rubbish has been difficult job during these months.