1st November 2021
| Covid-19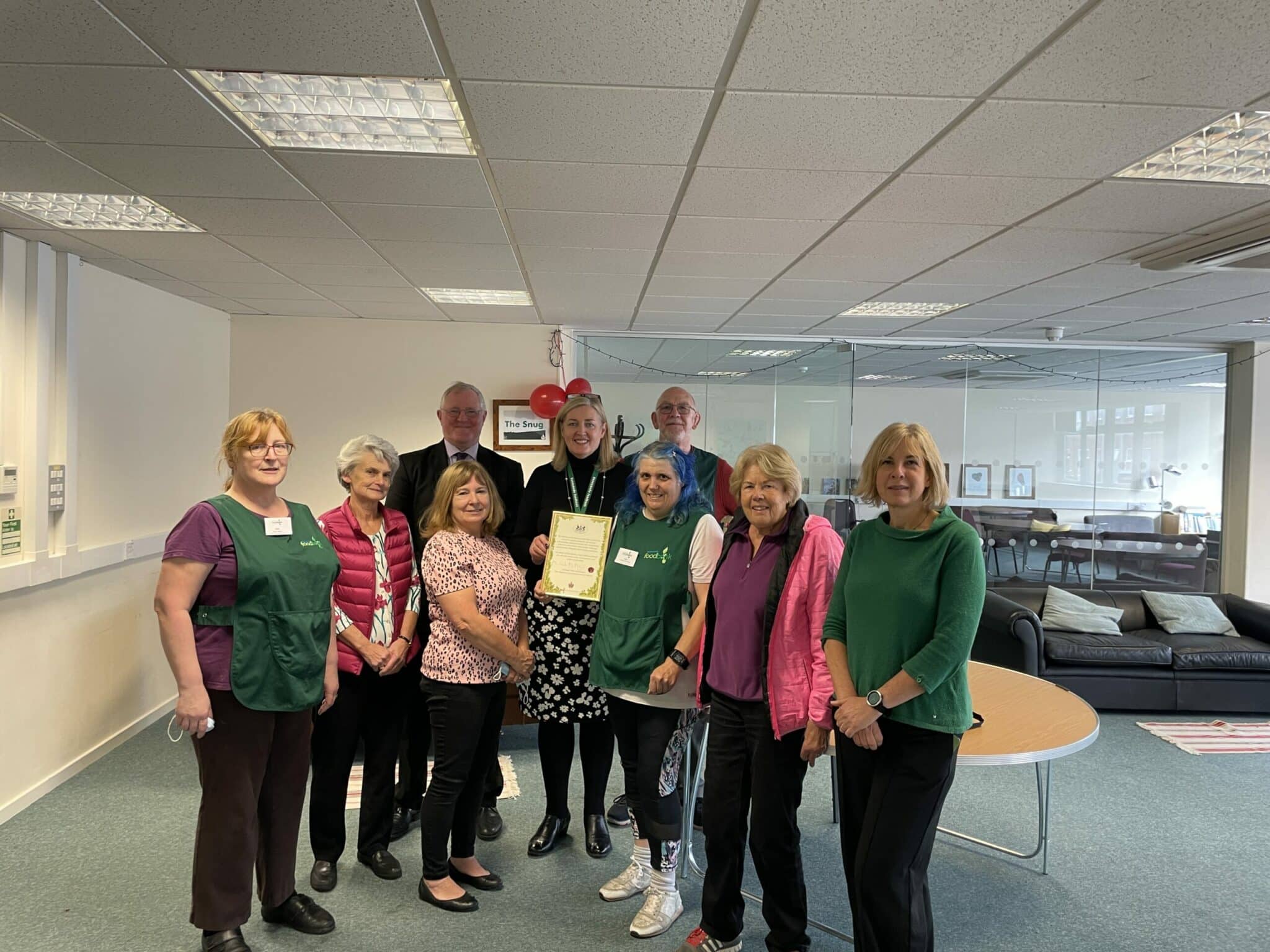 Lieutenancy Certificate of Appreciation
On behalf of the Lieutenancy, Deputy Lieutenant, Paul Layzell presented a Lieutenancy Certificate of Appreciation to Runnymede Foodbank.
Runnymede Foodbank's role during the pandemic was to continue to provide local people in crisis with three days of nutritionally balanced emergency food, as well as providing similar emergency food to the individuals and families who were shielding or locked down due to the Covid restrictions.
Due to the Covid restrictions, they had to develop a completely new way of working. A new electronic voucher system was introduced which allowed their referral agencies to issue electronic vouchers to clients which eliminated the need for clients to visit the agencies offices. As they were no longer able to open their Foodbank centres for clients to collect their emergency food, a new home delivery model was created and implemented. They partnered with Runnymede Borough Council to find suitable premises large and secure enough for the Foodbank to operate from.
In addition, the majority of our volunteers were not available to volunteer during the depths of the crisis. So they had to recruit a substantially new volunteer work force and train them. To speed this process us, we asked Voluntary Support North Surrey to help us recruit an additional 150 new volunteers.