19th October 2023
| Lieutenancy News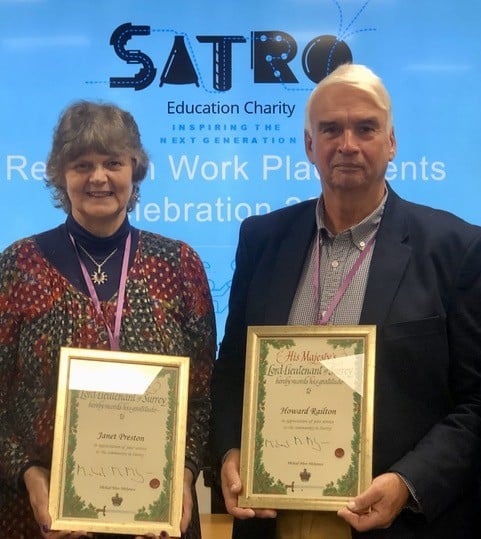 Lieutenancy Certificate of Appreciation presented at SATRO Awards
On 17th October, The Vice Lord-Lieutenant Sir Stephen Lamport, presented at SATRO's annual awards, Lieutenancy Certificates of Appreciation to two retiring Trustees of SATRO who have given long-standing service to the organisation.
Janet Preston has been a Trustee of SATRO since 2014, and Howard Railton its Chairman since 2015. Both have contributed exceptionally to the success of the organisation.
SATRO is an educational charity founded in 1983 which brings together business and young people and is dedicated to inspiring young people to explore and pursue careers in the STEM areas of science, technology, engineering and mathematics.