9th November 2021
| Covid-19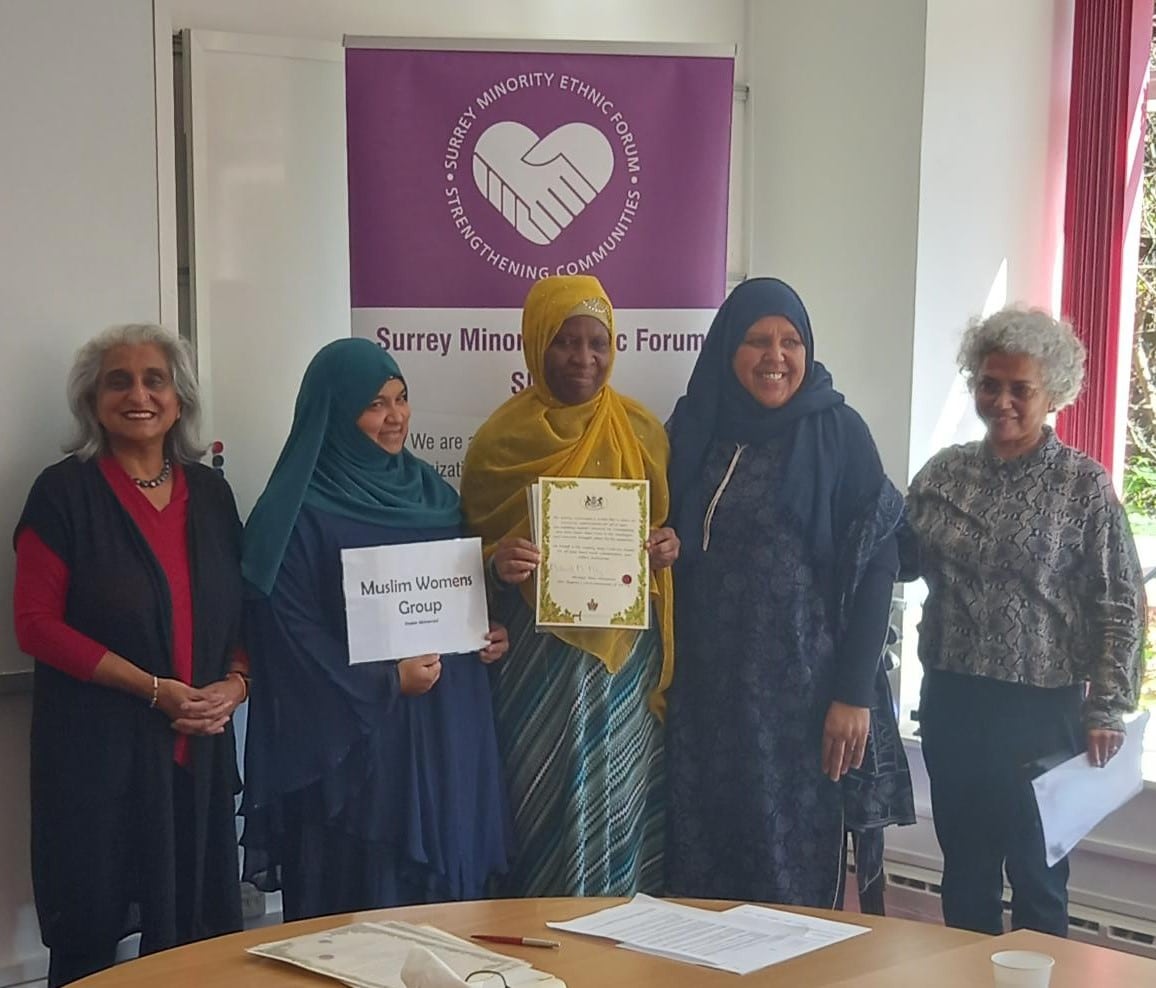 Lieutenancy Certificate of Appreciation presented to Muslim Women's Group
Deputy Lieutenant, Neelam Devesher presented a Lieutenancy Certificate of Appreciation to Shahin Mohamed, Shapna Begum, and Waliat Hammed of Muslim Women's Group.
During the pandemic, the women stitched scrubs for the NHS, made pouches for the breast cancer patients at Frimley Park Hospital, knitted woollen scarves for the homeless, donated food items to vulnerable people, and did embroidery for Amina Khayyam Dance Company based in London.
As well as helping others, the women have helped themselves by gaining confidence and being better able to articulate their views on issues that concern them and their families. Issues such as health, social care and education. They have also been active in encouraging the importance of having the covid vaccine. The Muslim Womens Group has helped the women to stay connected and participate on issues important to their well being.
The Muslim Womens Group is supported by SMEF and Neelam, Shahin, Shapna and Waliat were joined by Suzanne Akram Executive Director of SMEF.