3rd November 2021
| Covid-19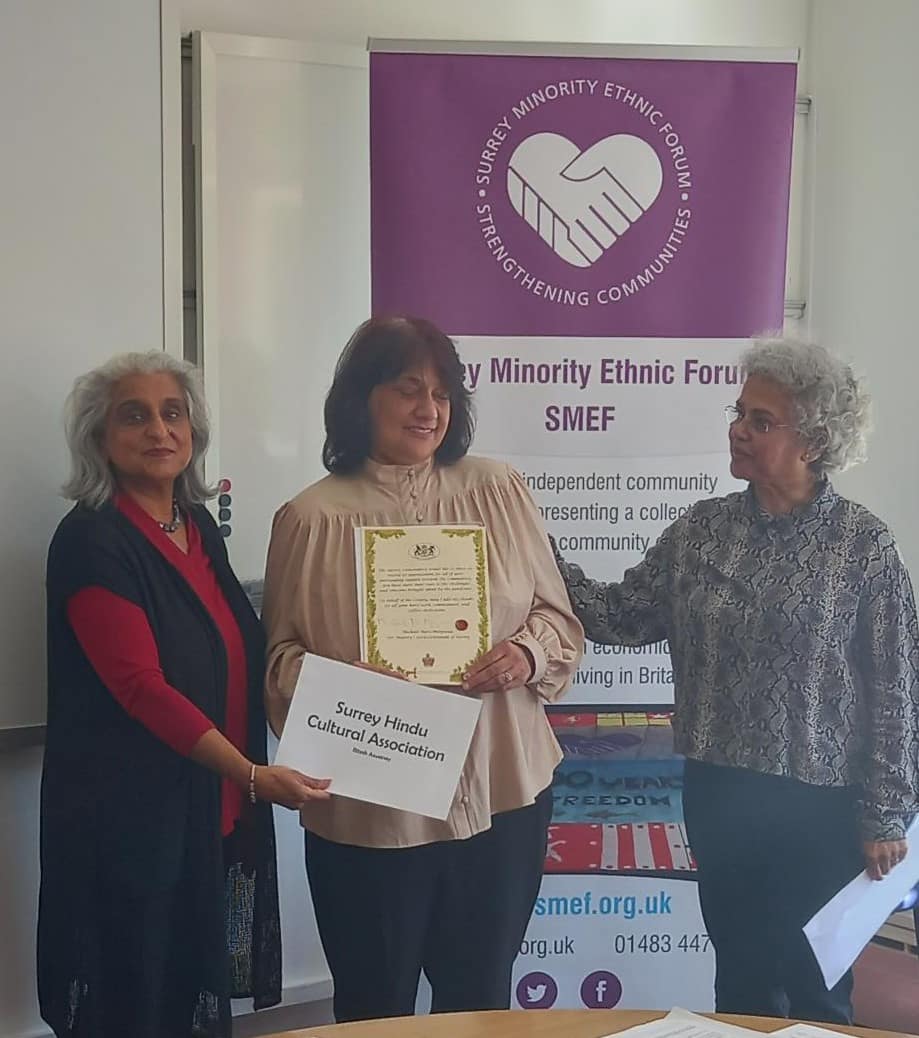 Lieutenancy Certificate of Appreciation presented to Surrey Hindu Cultural Association
Deputy Lieutenant Neelam Devesher presented a Lieutenancy Certificate of Appreciation to Surrey Hindu Cultural Association.
Presented to Jasmine Kapoor who was representing Ritesh Aswaney, the Chairman of Surrey Hindu Cultural Association, for their work during the pandemic in feeding hungry and displaced families, especially vulnerable children, who were impacted by the closure of schools, and for providing face masks to the vulnerable who were unable to afford them.
The Association bought five oxygen concentrators for patients in India with member donations. In addition, the Association conducted Zoom online kids activities, weekly prayers and also distributed meals made by members in their own kitchens for NHS staff, asylum seekers, homeless and International students who were stranded in Surrey with no food or money, and no means of getting back to their home countries.
Surrey Hindu Cultural Association is supported by SMEF and Neelam and Jasmine were joined by Suzanne Akram Executive Director of SMEF.