10th February 2022
| News in your area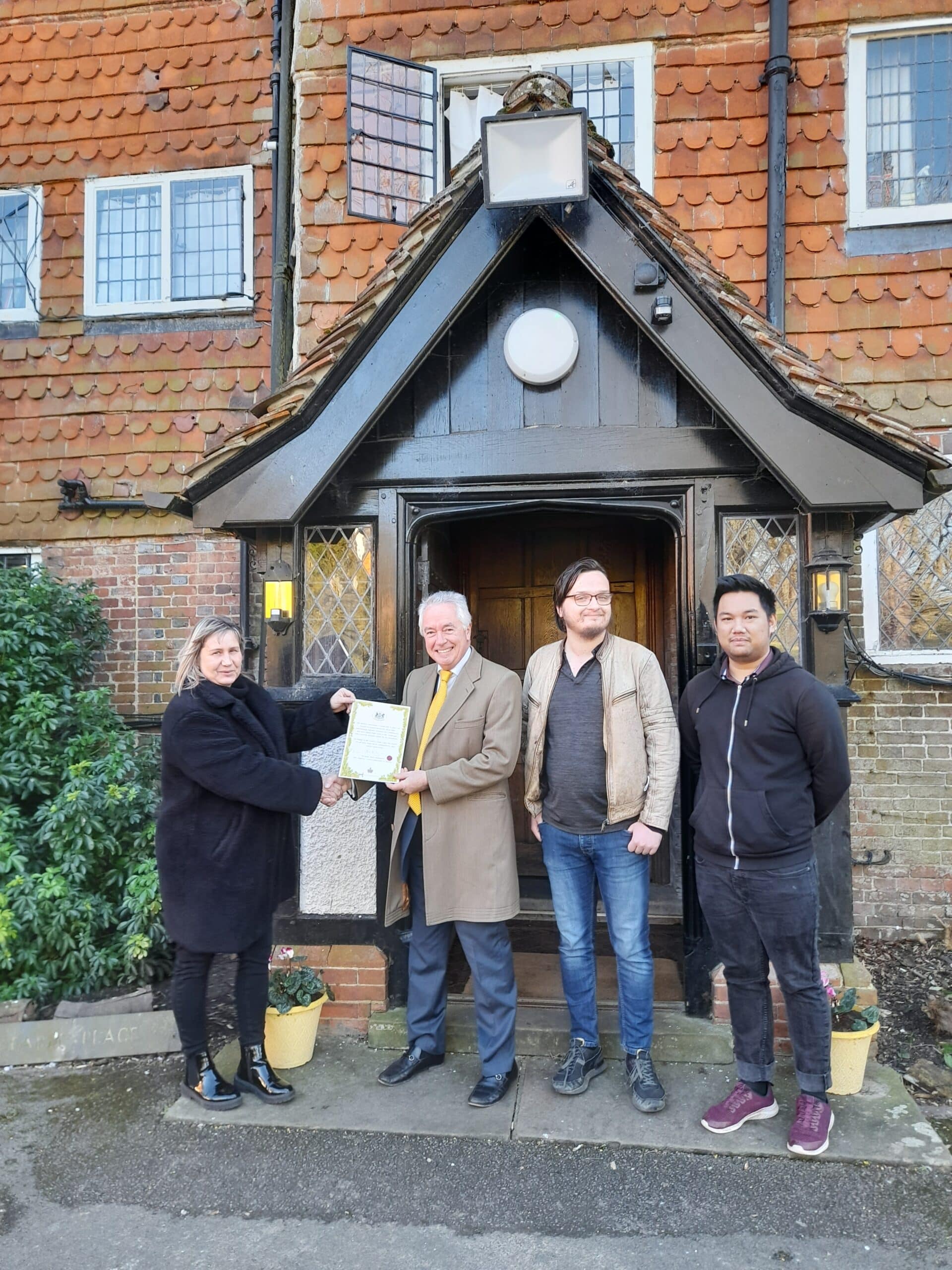 Lieutenancy Certificate of Appreciation presented to The Amber Foundation
To mark the invaluable support provided by The Amber Foundation here in Surrey to those who needed a home and support throughout the Covid pandemic, Linsay Prior has accepted a Lieutenancy Certificate of Appreciation on its behalf. His Honour Judge Robert Fraser DL presented the certificate to Linsay Prior after hearing about Amber's valuable work.
The Amber Foundation provides a vital support to vulnerable and disadvantaged young people, helping them transform their own lives by moving out of homelessness and unemployment into secure and exciting futures.
With up to 30 young people staying at the remarkable Farm Place, their Surrey base in Ockley, Amber has continued to provide a vital role throughout the pandemic when pressures on the young and vulnerable in our County have been particularly high. The many stories of lives turned around and young potential realised on Amber's Website www.amberweb.org tells its own story.