14th December 2021
| Lieutenancy News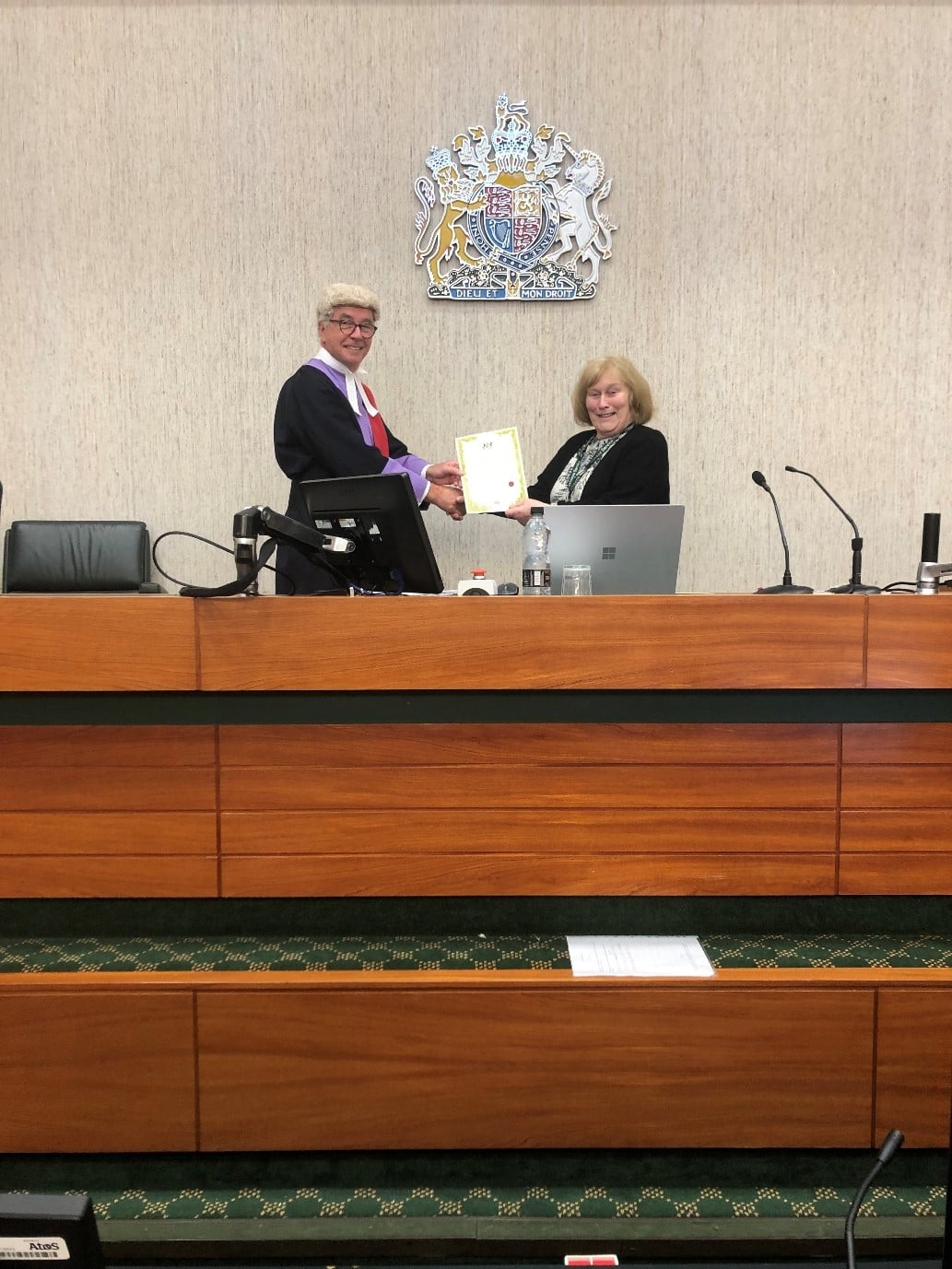 Lieutenancy Certificate of Appreciation presented to The Witness Service
To mark the invaluable support provided by the Witness Service here in Surrey to those who came to court to give evidence throughout the Covid pandemic, Lauren Rees, a volunteer with the Service, has accepted a Lieutenancy Certificate of Appreciation on its behalf.
Surrey Witness Service, which operates under the umbrella of Citizens Advice, provides a vital support to witnesses. Going to court and giving evidence can be a very daunting experience, not least for the most vulnerable in our society. That is especially true where it involves giving evidence about personal or sensitive matters.
The Witness Service volunteers help reduce anxiety and worry by explaining what will happen, organising court visits where appropriate and dealing with the many questions witnesses have. They are also invaluable to the many vulnerable witnesses who need greater support.
Outreach volunteers also play a key role in delivering the service to children and vulnerable adults over a longer period of time to manage complex needs.
Covid 19 meant jury trials had to pause for a short while at the beginning of the pandemic but as soon as they restarted, staff and volunteers restarted their vital work, increasing their use of telephone contact to meet the social distancing safeguards by then in place. Laureen Rees (pictured below) was the first of the volunteers to return to court.
Whilst telephone sessions were well placed to meet the social distancing restrictions imposed over the last 18 months, the fact that the whole team of volunteers have maintained the service in the face of all the difficulties, says much about their commitment, not just to the Witness Service, but to each and every witness who needs help.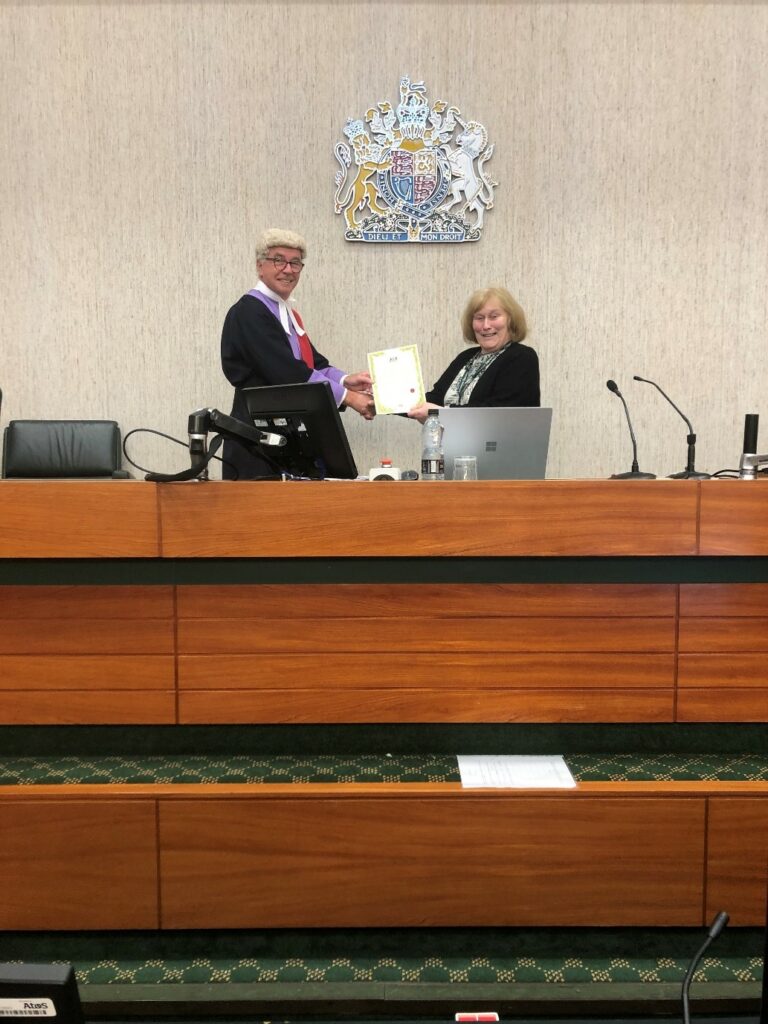 His Honour Judge Robert Fraser DL, presenting the award on behalf of the Lieutenancy, highlighted how vital the Witness Service is in ensuring witnesses remain engaged with the criminal justice system for the benefit of all in Surrey. He thanked the whole team for their incredible support to the community throughout such a trying period.