5th April 2022
| Lieutenancy News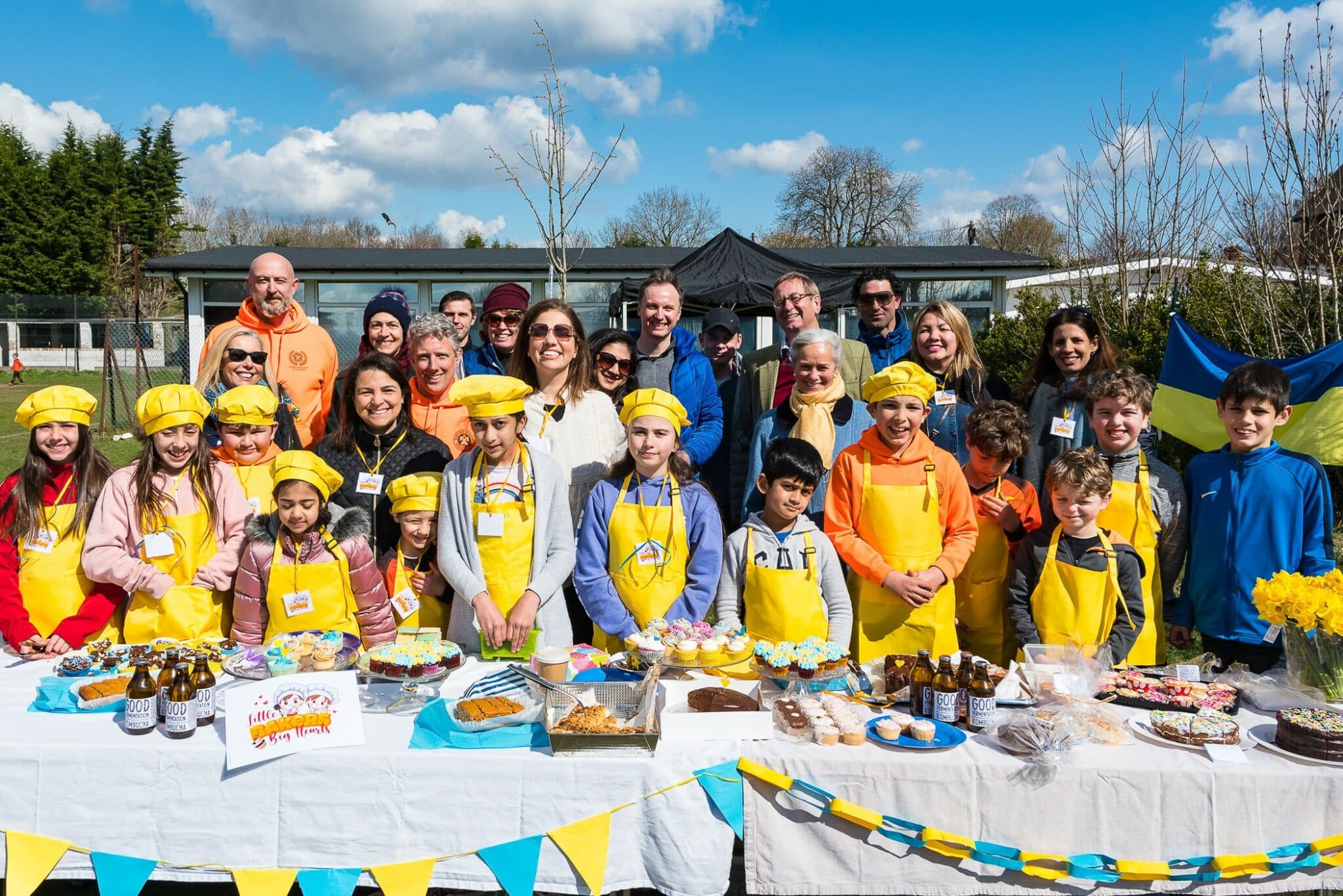 Little Bakers, Big Hearts for Ukraine
On Sunday 3rd April 2022 the Lord-Lieutenant was delighted to join the Little Bakers and their families. At this event they raised £1,041.02! Thank you all that donated at Mayford, at the Woking Park or via ther GoFundMe page.
The morning started with an amazing cake sale at Mayford Athletic Football Club! Dozens of wonderful people joined forces: some donating beautiful cakes, others helping with the organisation, sales and lots of generous people buying cakes.
After Mayford, some of the Team headed to Woking Park for another cake sale, the Lord-Lieutenant joined others and went to Morrisons supermarket to buy food with the funds raised. Everyone rolled up their sleeves and literally filled up trolleys with food and helped load the van.
The funds raised at the cake sale enabled the Team to purchase 9 trolleys of food and baby supplies which were then taken to Fairoaks airfield to donate to Souls4Good, who will take the food to Ukraine. The Lord – Lieutenant and his wife met lots of volunteers sorting out and packing the donations which will be going to Ukraine this week.
"What a brilliant day and unforgettable day it was! "
The Lord-Lieutenant said "Sarah and I spent an inspiring day with the Little Bakers. It was very special to see these young people wanting to contribute towards helping to support those suffering in Ukraine."