16th June 2023
| Lieutenancy News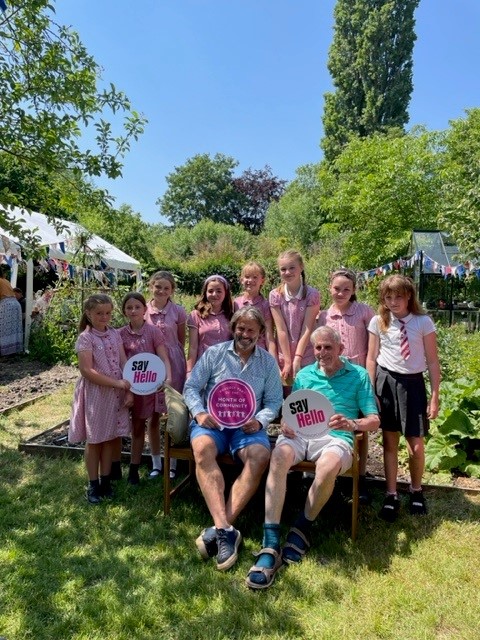 Loneliness Awareness Week 12-18 June
We can all feel lonely sometimes. It's an emotion that comes with being human, as we need social connection to survive.
The good news is that even short everyday exchanges with other people during our workday can allow us to make connections, which can help us feel happier and less lonely.
Whether it's grabbing a cup of tea with colleagues in the office, a virtual catch up over coffee, or volunteering, everyday moments of connection matter and can make a positive difference to our wellbeing.
Loneliness can affect us all, at any time of our lives – over half of us have felt lonely at some point. We might live in a busy city or rural location, on our own or with others and still feel isolated or lonely.
Every Mind Matters has more information on different types, sources, signs/symptoms, and tips on dealing with loneliness, which include:
Keep in touch with people (chats/texts with or meeting friends, family, colleagues neighbours)
Share your feelings
Do some things you enjoy
Connect with others who may be feeling lonely (send a text, call, invite them for a walk or cuppa)
Whatever your experience of loneliness is, there are always things you can do or support available to help you feel more connected. If you prefer online contact, the charity Mind has a safe, supportive community, Side by Side, where you can be yourself, listen share and be heard.
In Surrey there are several services that provide support and ways to meet and make connections with people, both online and in person:
Surrey Virtual Wellbeing Hub – online and in person sessions, groups and activities you can do with other people
Bereavement support
If you'd like to support people who are dealing with bereavement and may be lonely, join Cruse Bereavement Support for a webinar about bereavement and grief for people who work with or support older people. We will discuss how we can offer support and the ways that grief might experienced by older people in our community, including the themes and challenges you might commonly encounter.
This is second event in a series of bereavement focussed webinars from Cruse and is open to all professionals working in Surrey from the health and public sector, NHS, and charities.
The webinar is taking place on Wednesday 28 June 13:00-13:45. Please contact gina.rouse@cruse.org.uk to register for this event, attendance is free.