6th November 2023
| Lieutenancy News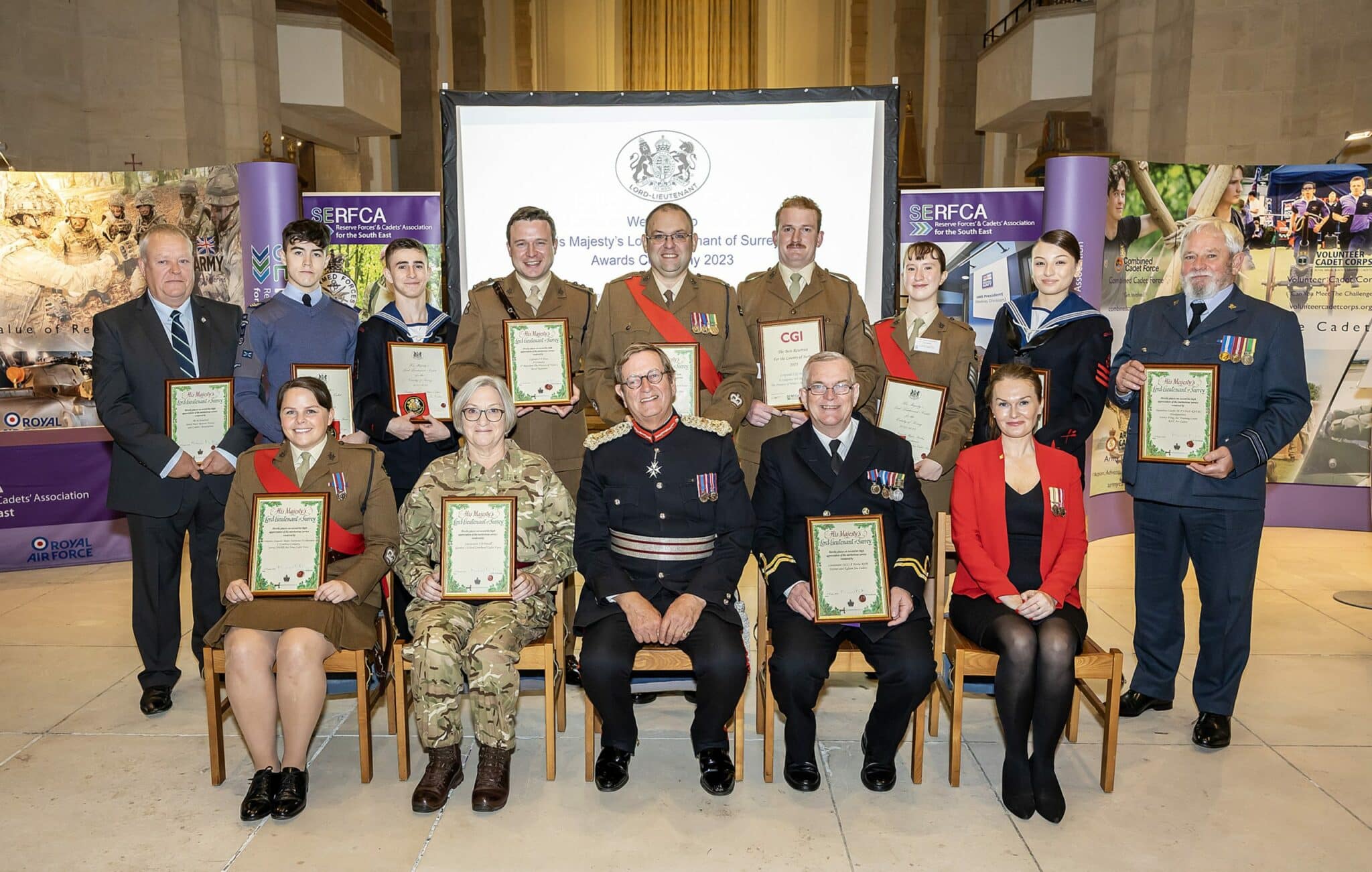 Lord-Lieutenant Awards Ceremony
On Thursday 19th October The Lord-Lieutenant presented the Surrey Lord-Lieutenant Awards at Guildford Cathedral.
The Lord-Lieutenant awarded seven Meritorious Service Certificates from across all three Services, and one Best Reservist Award.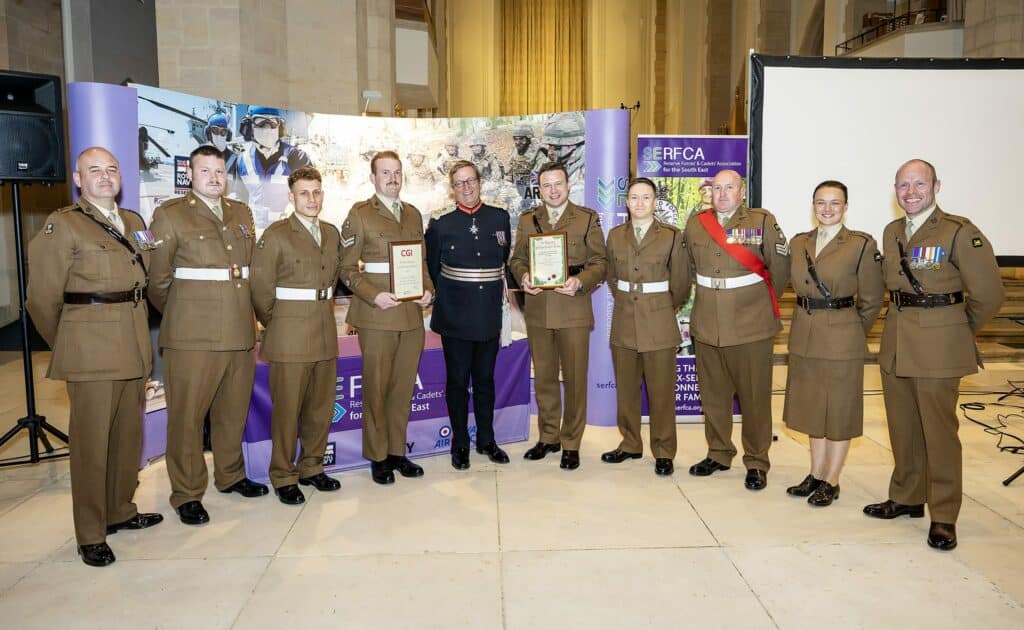 The Lord-Lieutenant also appointed four service cadets who will join two non service cadets, to support him on official engagements during the year that they are appointed. The appointment marks the achievement of outstanding service by an individual to their Cadet movement. A Certificate is awarded, together with a Lord-Lieutenant's Badge which the individual is entitled to wear when in uniform.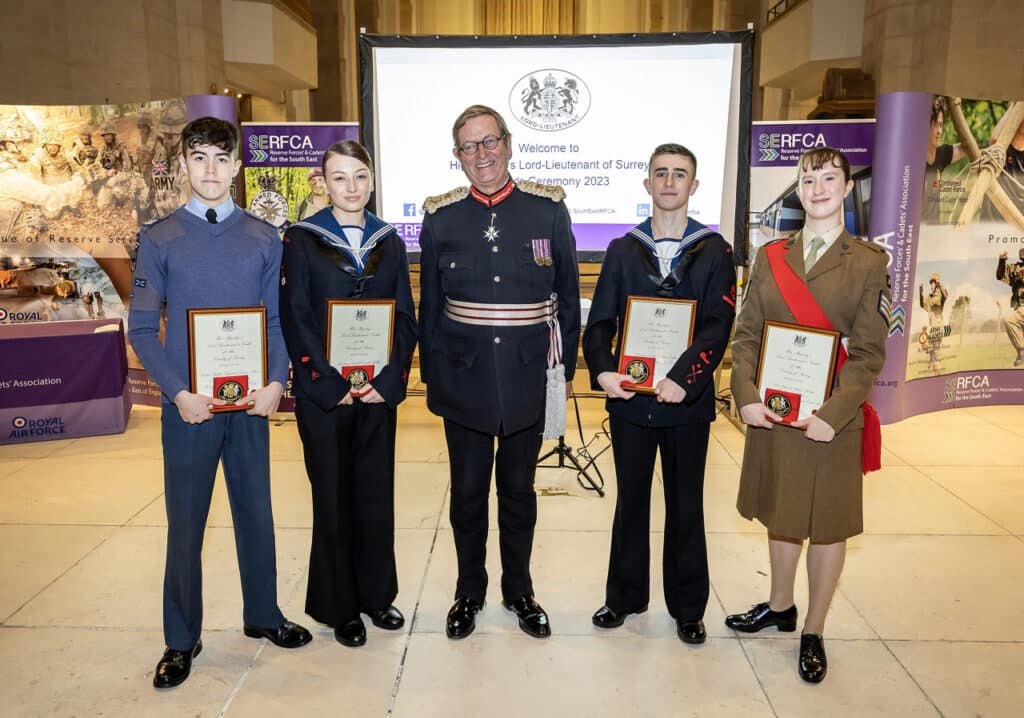 The Lord-Lieutenant's service cadets for 2023-2024 are :
Leading Cadet Crystal Walker – Camberley Sea Cadets – SCC
Leading Cadet Ashton Oakes – Staines and Egham Sea Cadets – SCC
ACF Cadet Sergeant Megan Ritchie – Farnham Detachment, Surrey (PWRR Bn) – ACF
ATC Cadet Flight Sergeant Lucas Reeve – 1349 (Woking) Squadron, Surrey Wing – ATC
Non Service cadets:
Explorer Scout James Richardson – 1st Normandy Explorer Scout Unit
Cadet Sergeant Lily Brown – Guildford St John Ambulance