4th September 2020
| Covid-19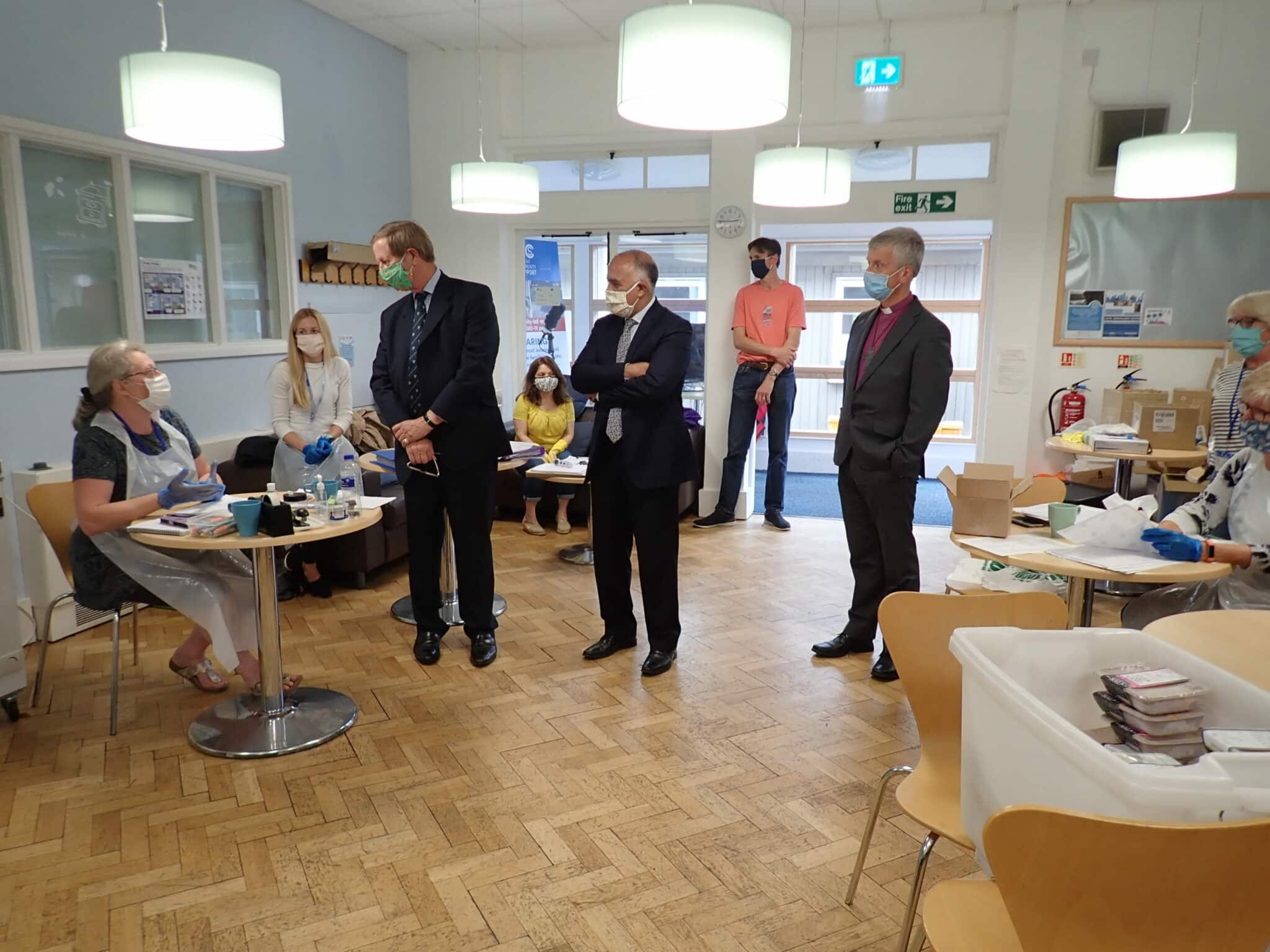 Lord-Lieutenant joins volunteers at the Stoke Community Support project.
The Lord-Lieutenant, the High Sheriff of Surrey, Mr Shahid Azeem DL and the Bishop of Guildford, Andrew Watson visited the Stoke Community Support (SCS) recently to see the project in action. SCS, led by St John's Church Stoke and St Peter's Church Stoke Hill, has been preparing, packing and distributing free cooked frozen meals to vulnerable families in the Stoke area and across Guildford since April. To date, over 16,000 meals have been distributed to over 180 families by a team of 80 volunteers. They met the volunteers volunteers who were preparing and packing meals and enjoyed meeting local families as deliveries were made. The Lord-Lieutenant thanked the volunteer team, commending their work, the organisation of the project, and the support it is providing to families facing difficulties during the pandemic. He said the project was a " shining example of community support by the churches and a powerful and practical demonstration of God's love in action."
* SCS is an Unincorporated Association led by St John's Church Stoke and St Peter's Church Stoke Hill, working in close collaboration with St Saviour's Church, FoodWise TLC and several local schools including Weyfield Primary Academy, Christ's College, and Guildford Nursery School and Family Centre.