30th November 2020
| Covid-19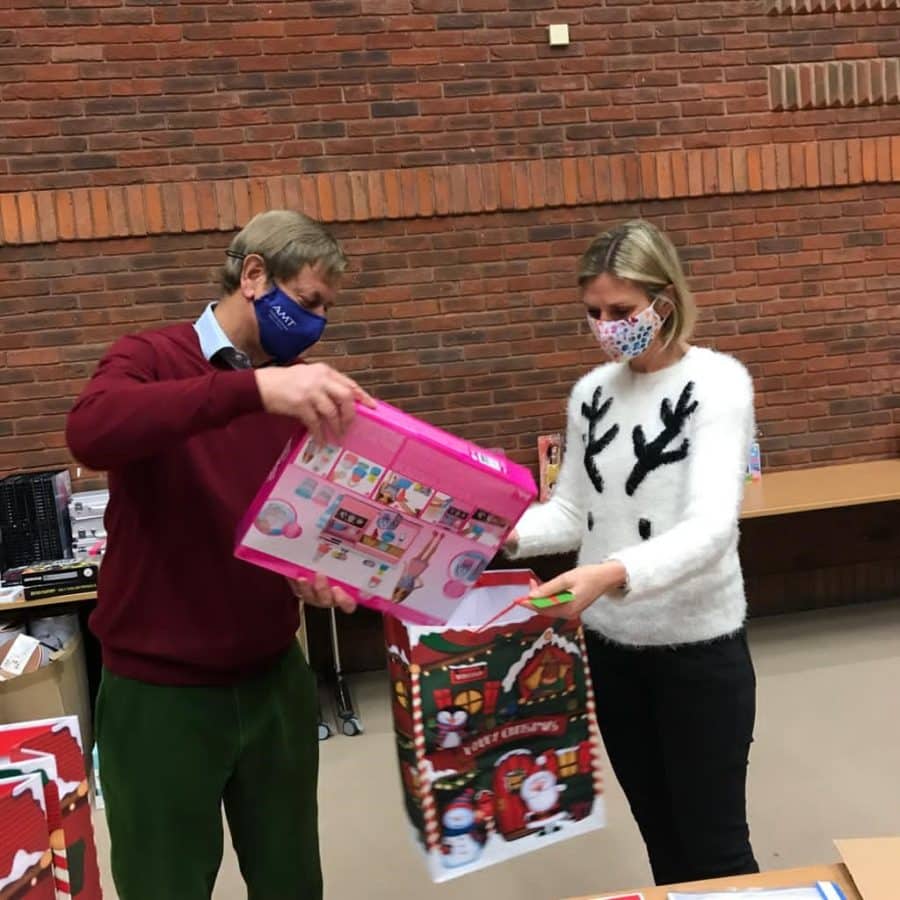 Lord-Lieutenant volunteers at Stripey Stork
The Lord-Lieutenant visited Stripey Stork last Friday to see their Christmas campaign in action at the Harlequin Theatre, Redhill. The aim of the 'Santa Stork' campaign is to provide gifts for those who really need a helping hand at this difficult time of year, in some cases these will be the only present the children will receive this Christmas. In a recent survey sent to the Stripey Stork referral partners, 50% said they expect to be making requests for more families as a direct result of the COVID-19 pandemic. With this in mind the team are scaling-up to respond to 2,500 children and 1,250 parents/carers gift requests this year.
Keen to get involved with the volunteer team, the Lord-Lieutenant was kept busy making up gift bags for a number of families being supported by one particular referral. He also met Jane Bellenger who was collecting gifts on behalf of the YMCA Pre-School in Merstham. She explained what a life-line the project was for families who have had a particularly difficult year, and what a relief it would be for the parents to be able to ensure their children experienced the joy of Christmas just like their peers.
Not until he saw the project in action did the Lord- Lieutenant fully appreciate the scale of what the Santa Stork team are trying to achieve. As big as the operation is, he was particularly struck by the care which goes into each gift bundle and how personal we still try and make this for each child.
More details of the campaign and how to help can be found here: