19th February 2021
| Covid-19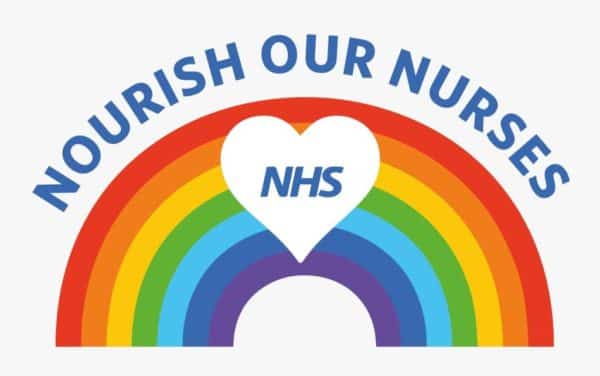 Nourish our Nurses
Nourish our Nurses was set up on 20th March 2020 in response to the Covid-19 Pandemic, the supermarket shelves being empty and the NHS under pressure. Its aim to supply "care packages" of fresh fruit, vegetables and pasta to the NHS frontline nursing staff at Ashford and St Peter's, CSH Community Nurses throughout Surrey and SECAmbulance staff. – To make life easier after a 12 hour shift by being able to take home a box of fresh produce, enough to feed a family for about a week. – To keep the Nurses nourished with vitamins and to boost morale.
How has this been possible? The general public donate to a GoFundMe page (link can be found here) with the current amount raised £69,000. However, £67,000 of this has already been spent on supplying the Hospital with 7,000 boxes of produce. The large boxes filled with fresh fruit and veg work out to about £8-10 a box bought direct from wholesaler so every penny raised benefits the NHS community. Continuous fundraising is needed in order to keep the supply chain going as you can see they only have enough funds to keep them going for one more week.  They would love to be able to continue to the end of March 2021 which would make it a year.  They have an amazing team of about 20 volunteers that help them make it happen.
They have received amazing feedback that has been truly heart-warming to read since they started this project in March. Here is an email from the Matron of A & E.  
"To you all I would like to thank you all so much for thinking of us, but most of all bringing some excitement, smiles and happiness into this tough time for everyone. I am humbled to think that we should be gifted with this when I am only doing my job. You all deserve a reward yourselves, although giving to others is rewarding in itself which I guess is why we all do this job and keeps us going. Thank you again you lovely, kind people".
Please see attached video about Nourish our Nurses.