19th July 2023
| Lieutenancy News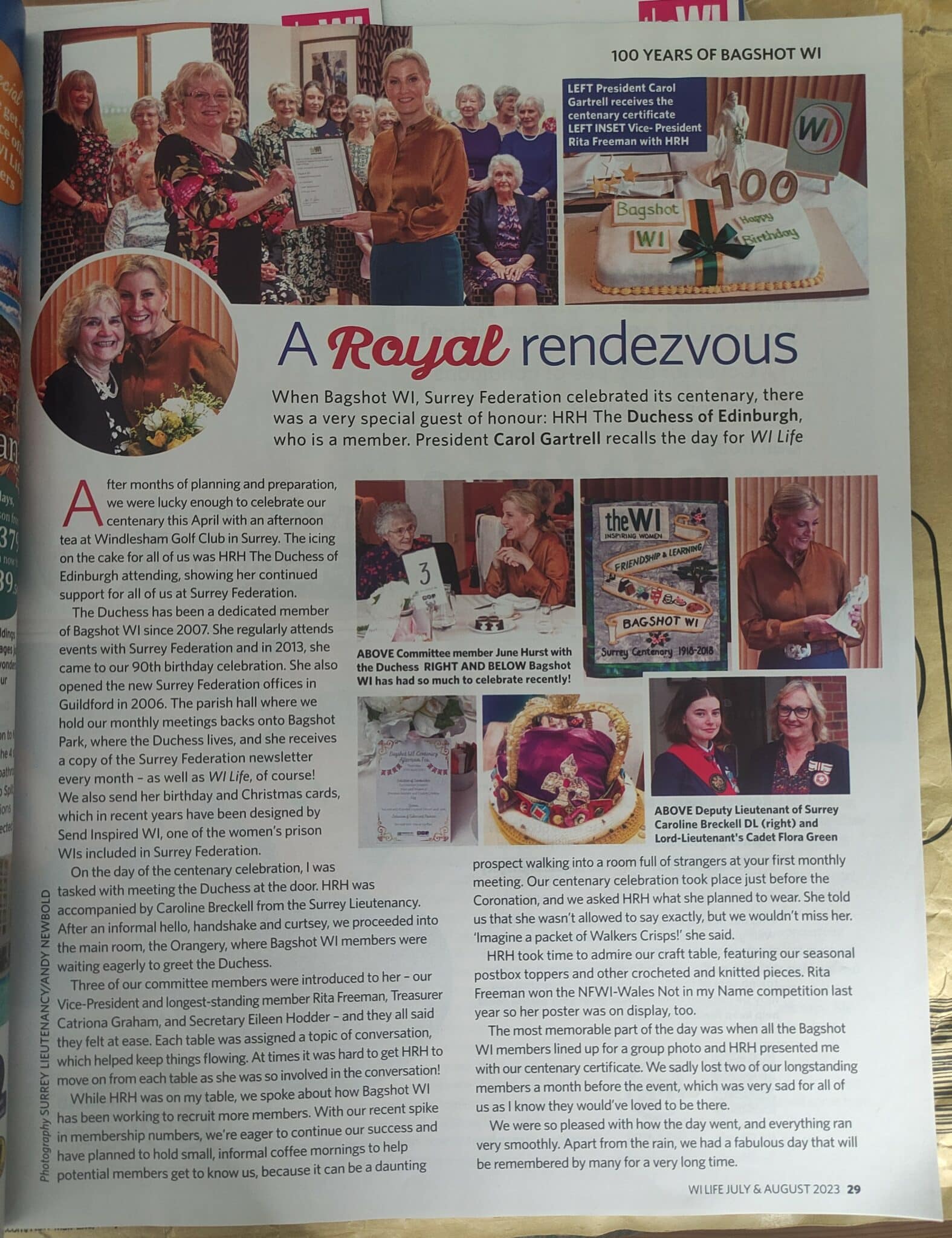 On being a Lord- Lieutenant's Cadet
Serving as the Lord-Lieutenant of Surrey's Cadet has been a truly eye-opening experience. I believe it is fair to say that we have all visited parts of Surrey we weren't even aware existed before November!
No two outings are the same, which is reflective of the diversity we have across Surrey. We have each had the honour of meeting such an exceptional array of individuals, for example recipients of the BEMs.
Perhaps the most striking event we have attended was the Coronation Concert; the illumination of the beautiful grounds of Windsor Castle is a memory that will stay with me forever. It was a truly unique experience, which the BBC broadcast could never completely capture!
An event I will look back on fondly is the Bagshot Women's Institute Centenary. The community of women were incredibly welcoming and were keenly interested by the lives of their visitors. And of course, the afternoon tea and cakes provided were delightful. The entry written for the WI magazine summarised the event perfectly – most prevalently how HRH Sophie, Duchess of Edinburgh, so naturally integrated into the environment.
We are all enthused to see what the next few months have in store for us before the next set of cadets take up the mantle, and are of course still immensely thankful that this opportunity has been extended to us.
Flora Green