20th June 2022
| News in your area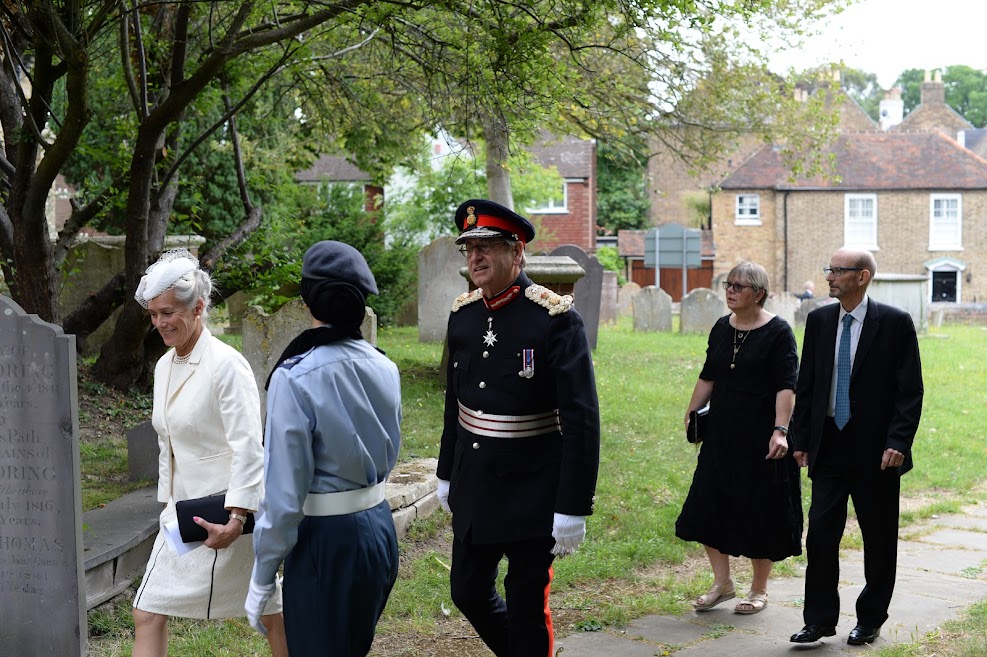 Papa India 50th Anniversary Commemorations
On Saturday 18th June, The Lord-Lieutenant attended the Papa India 50th Anniversary Commemorations at St Mary's Church and at the Memorial in Moormede Park.
The service was to remember all those who lost their lives on the afternoon of Sunday 18th June 1972 when a Trident Aircraft of BEA – G-ARPI, took off from Heathrow bound for Brussels. As it crossed Staines Moor, it stalled and fell out of the sky onto land near the A30. All 118 lives aboard were lost.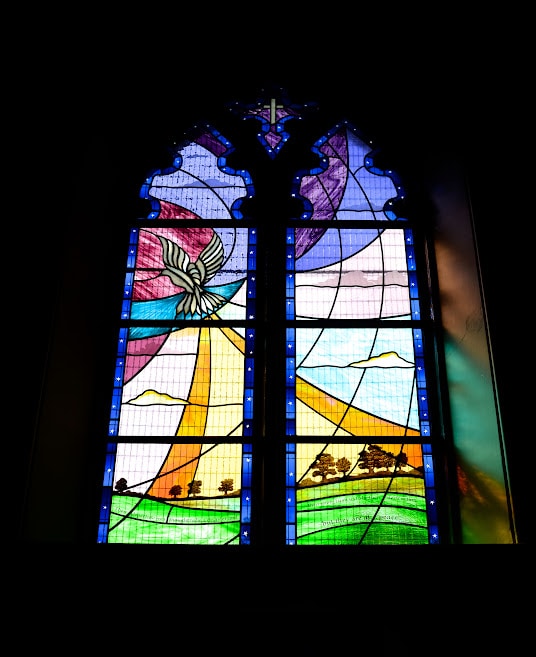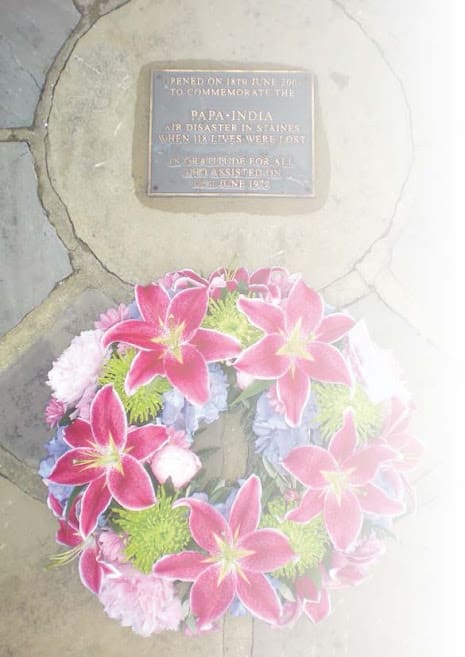 All of those associated with that dreadful event, have their own memories, but Staines long lacked a memorial to the tragedy, so that those who wish to reflect, may do so with dignity.
In 2004 the window which we see today, and the memorial garden at Moormede were dedicated. Each year a service is held on the Sunday nearest to the 18th of June in memory of the lives lost in that disaster.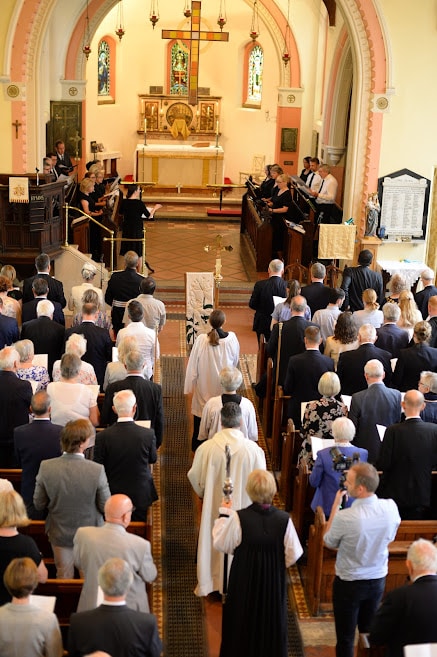 The "Papa-India" disaster was the worst aircraft accident in British history, and with the exception of the Lockerbie outrage, that remains so today.