18th March 2022
| News in your area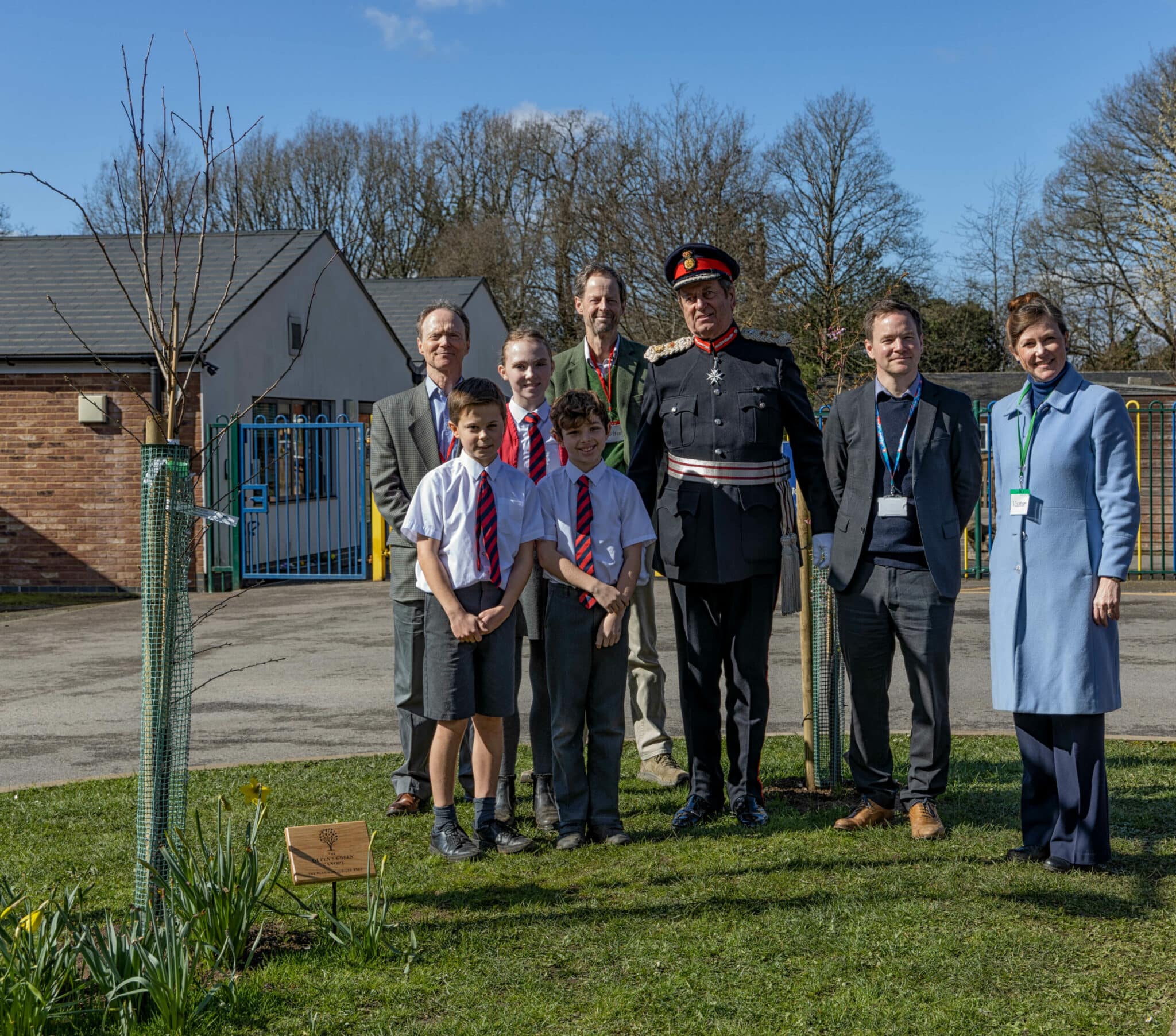 Platinum Jubilee & Queens Green Canopy visits to Wonersh and Shamley Green villages
On Thursday 17th March, The Lord-Lieutenant made a Platinum Jubilee visit to Wonersh. First stop was Wonersh & Shamley Green School to look at their environmental projects and tree planting project for the Queen's Canopy Initiative. He was met by the Headmaster, Mr Tim Cheesman who then brought him to the outside classroom to talk to pupils on the Environment Council. Then it was on to the forest school to meet the children and be shown the new tree planting.
The Lord-Lieutenant then visited Long Acre School in Shamley Green, and met with the Headteacher, Matthew Bryan, and children involved in the Environment Group. Followed by a walk in the grounds to the animal viewing platform and wildlife area, and The Queen's Green Canopy planting project, where he planted a tree. They have planted 130 trees in a project with the Woodland Trust.
The next visit was to meet Shamley Green & Wonersh Environment Groups, where The Lord-Lieutenant viewed presentations over lunch by Wonersh Parish Council on their Climate Change strategy – created by young Parish Councillor, Ben Knight and the two environment groups. He also met with the Chair of volunteers who took over the running of the Arts and Crafts Village Hall last year. They hope to renovate it to its former glory in partnership with Surrey Arts & Crafts Society.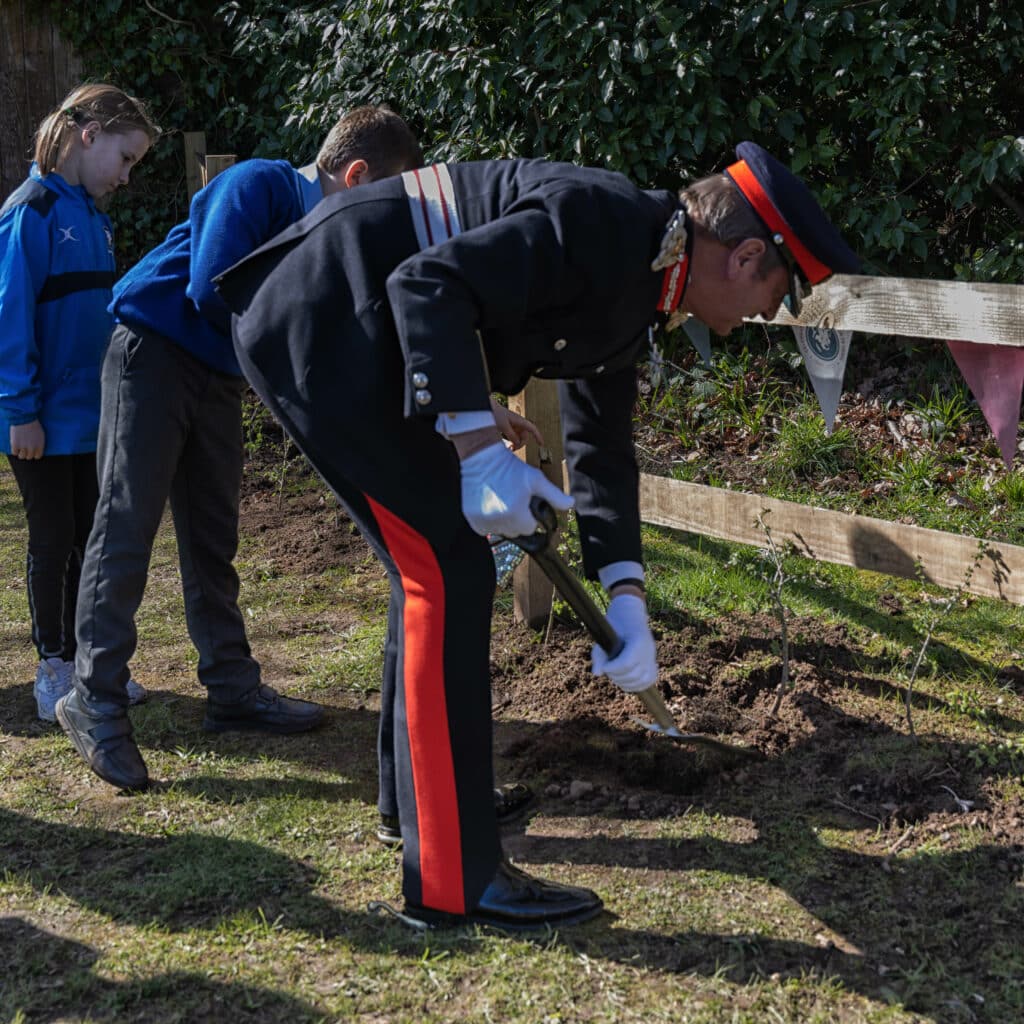 A walking tour around the common followed to view restoration of the village ponds project, to meet Toad Patrol group members, tree, litter pick and speed watch volunteers, to plant another tree at Hullmead and to put in a plaque.
Last but one stop was a tour around projects on Wonersh Common and to view the wildflower planting and the unveiling of new Jubilee benches.
The last stop of the day was to visit Wonersh Village Stores, who did an amazing job supporting the community during the pandemic.
The Lord-Lieutenant said of the visits:
"A very uplifting day spent in the Parishes of Shamley Green and Wonersh visiting environmental schemes, including plantings for the Queen's Green Canopy and visiting two very impressive schools, where the dedication of the children to the environment was very impressive to see. It was a joy to meet members of the community who had contributed so much through covid to their neighbours"