6th June 2023
| Lieutenancy News
Princess of Wales Royal Regiment Football Match
On Friday 26th May, The Lord-Lieutenant attended Meadowbank Stadium in Dorking to present three rose plants to Canterbury 3PWRR for The Memorial Wall at the PWRR garden.
The Memorial was built in 2014 at the Canterbury Base for soldiers names that have died since WW11.
Usually, a Golf Day is held every year for PWRR and Veterans, but this year it was a football match 'The Oldest Regiment Vs The Newest Regiment' (1PWRR vs 2RANGER) Refereed by Ray Lewis, who was a former referee in the Football League, Premier League and at FIFA level, and is currently the Chairman of FA League Committee.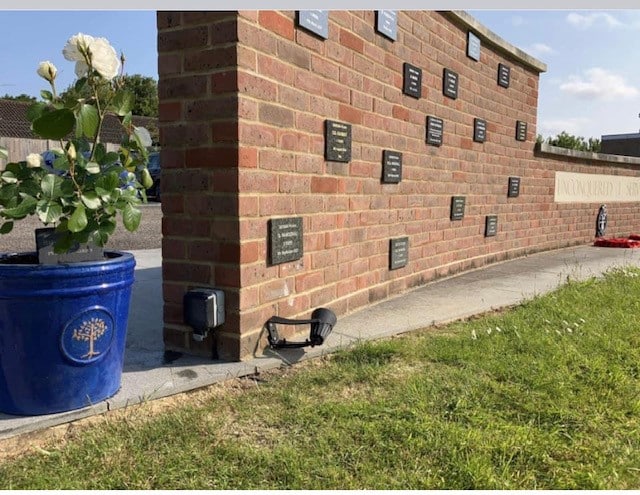 After the match, which was won by 1PWRR 6-0, The Lord-Lieutenant presented the roses (Queen Elizabeth ll, Diana Princes of Wales, and The Queen of Denmark) to 3PWRR Captain Ossie Osborne from Canterbury for the Tigers Memorial Wall Garden.