1st October 2021
| Lieutenancy News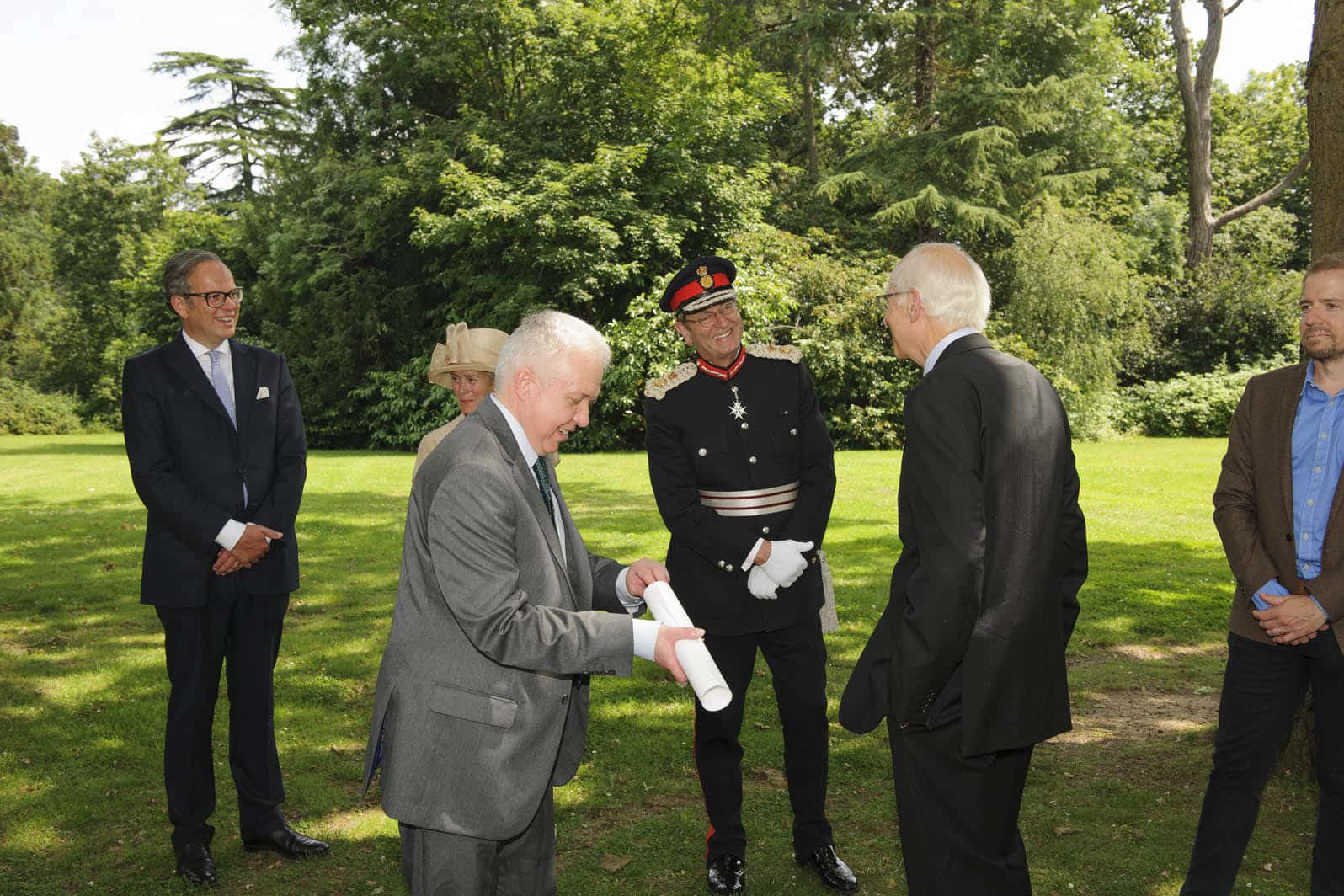 Queen's Award for Enterprise presented to Synchro Arts Ltd
On 20th July, The Lord-Lieutenant presented Synchro Arts Limited with two Queen's Award for Enterprise, one for International Trade and one for Innovation.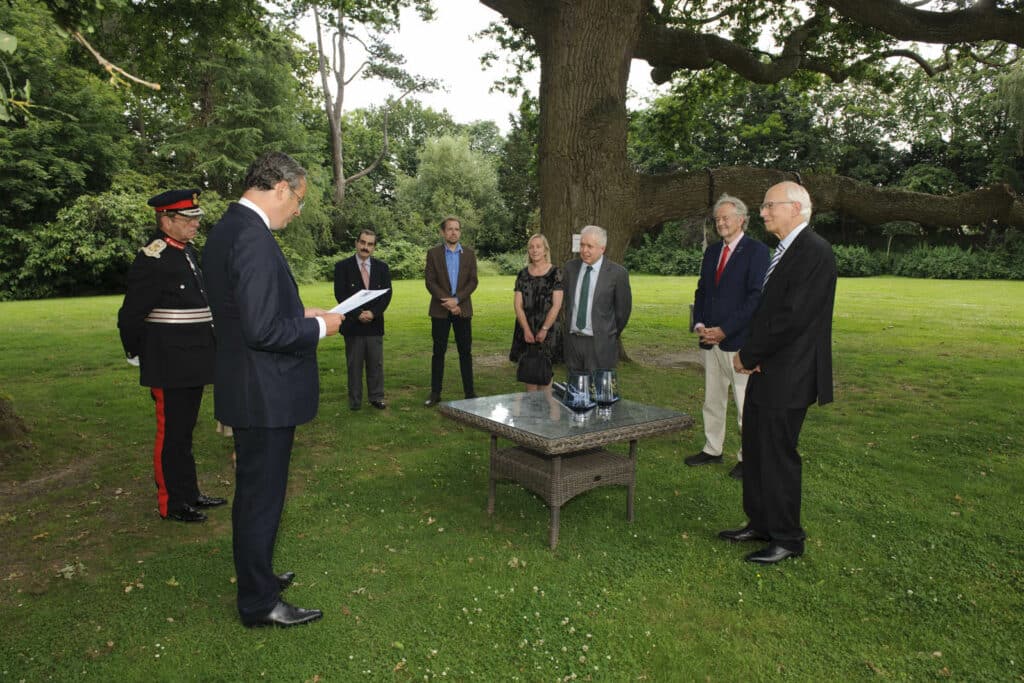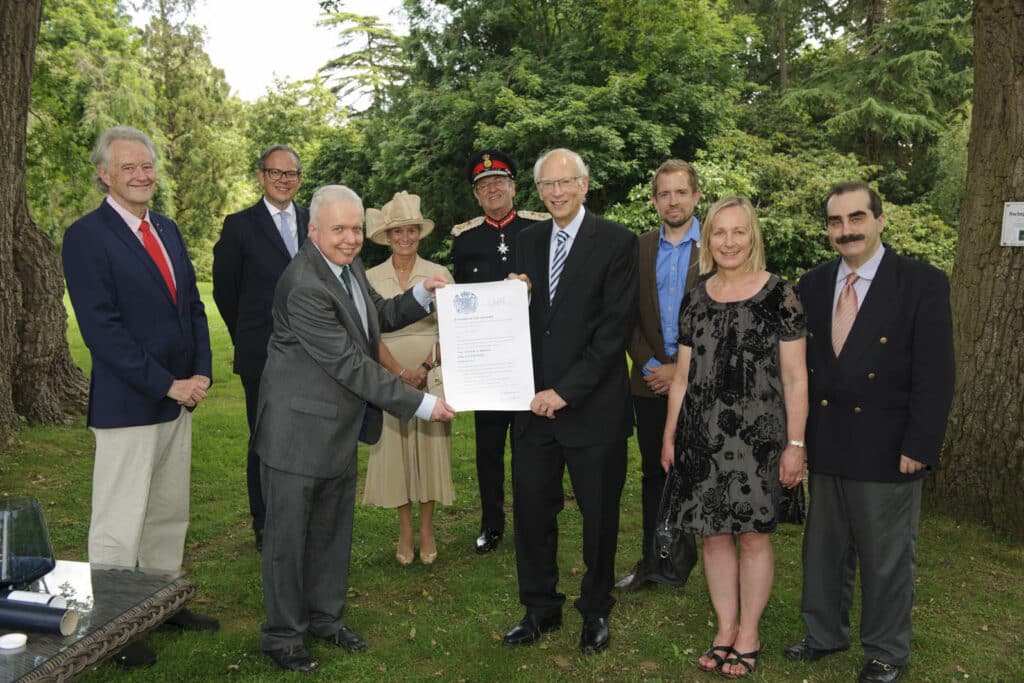 Synchro Arts Ltd are a Surrey-based developer of audio processing technologies.
The company has developed innovative, patented, audio processing algorithms and software for transferring time-aligned features from one audio signal to another. The software is capable of instantly transferring timing and other performance features from one signal to another with a resolution of 10 millisecond intervals and with a high level of audio quality. This provides the industry efficiencies of time-savings, and production improvements, delivering superior quality results previously impossible. Synchro Arts Ltd are the only company in Surrey this year to receive two awards.