2nd February 2022
| News in your area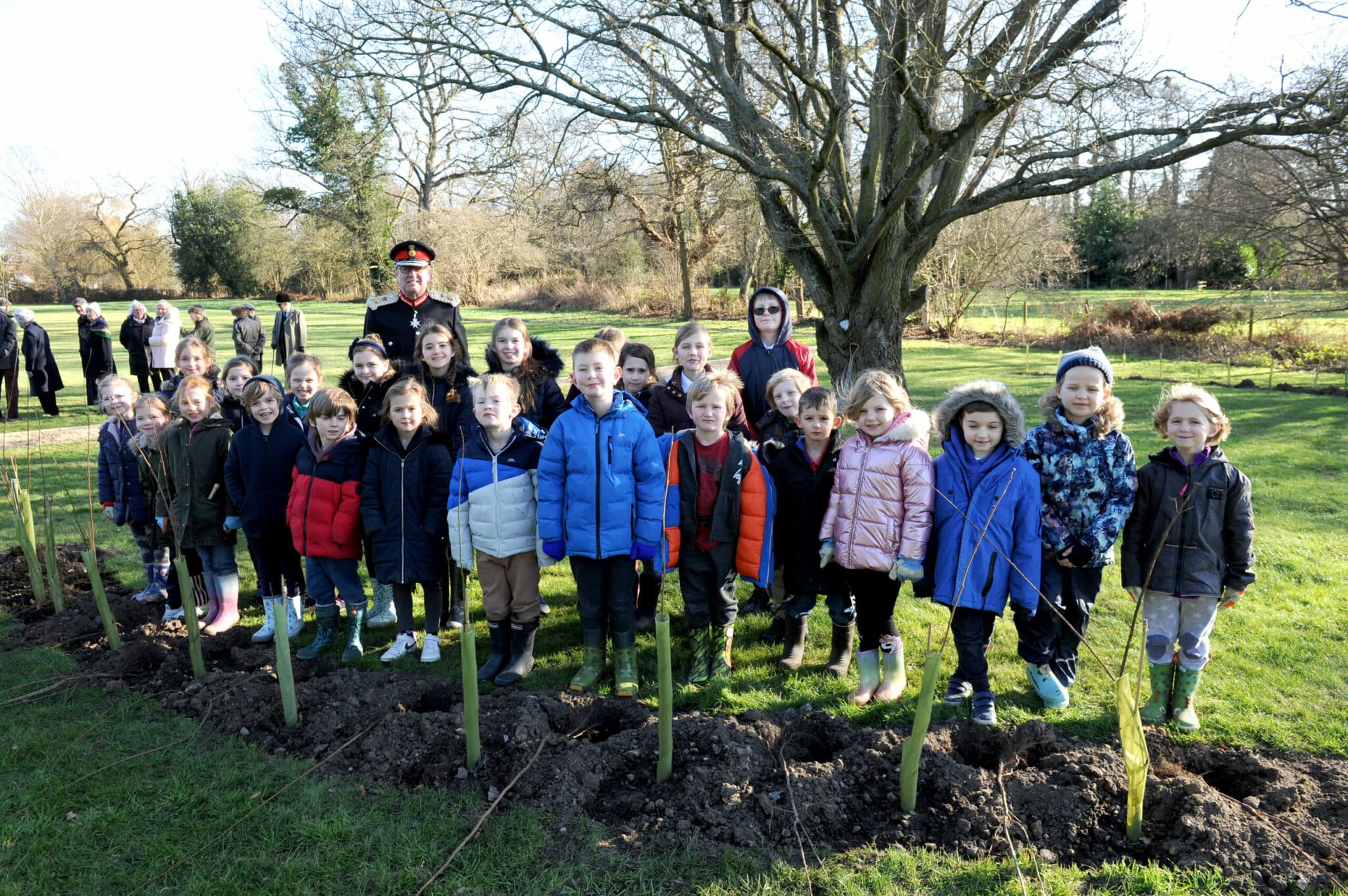 Queen's Green Canopy Tree planting – National Tree Planting Day Friday 11th March
National Tree Planting Day is to be held on Friday 11th March and we are hoping that as many civic leaders and communities as possible will all, on the same day, plant a tree to mark The Queen's Platinum Jubilee. Friday 11th March is the seventieth day of the year in which The Queen marks the seventieth anniversary of her accession.
The Queen's Green Canopy is an inclusive national initiative, meaning that everyone from across the United Kingdom can get involved. Whether you're an individual hoping to plant a single sapling in your garden, a scout group planting a large tree or a City Council intending to plant a whole avenue of trees to mark The Queen's Platinum Jubilee, the https://queensgreencanopy.org/ website will provide the information you need to plan and deliver your project.
On Monday 31st January the Lord-Lieutenant visited Chobham Churchyard where he was met by the Parish Council and the village children to plant a tree for The Queen's Green Canopy.
Fifty whips of blackthorn, hawthorn, hazel & English maple were planted to form a semi-circular hedge which will form a focal point at the end of the Cemetery. Eventually an oak seat will be placed there, will become a place to sit and reflect and to enjoy the view of the village and ancient church the distance.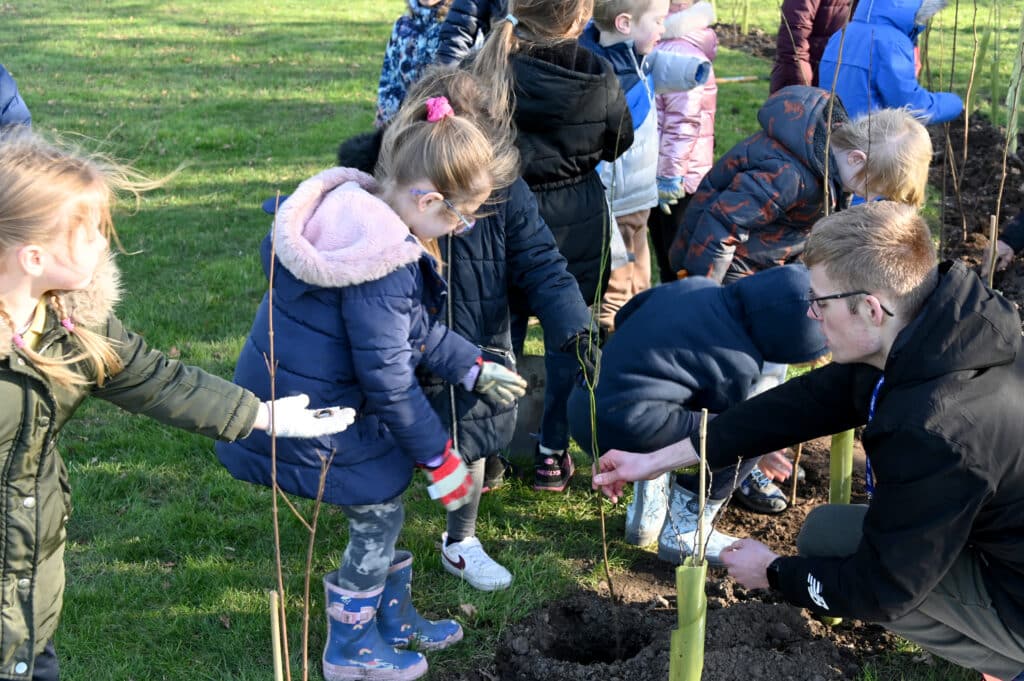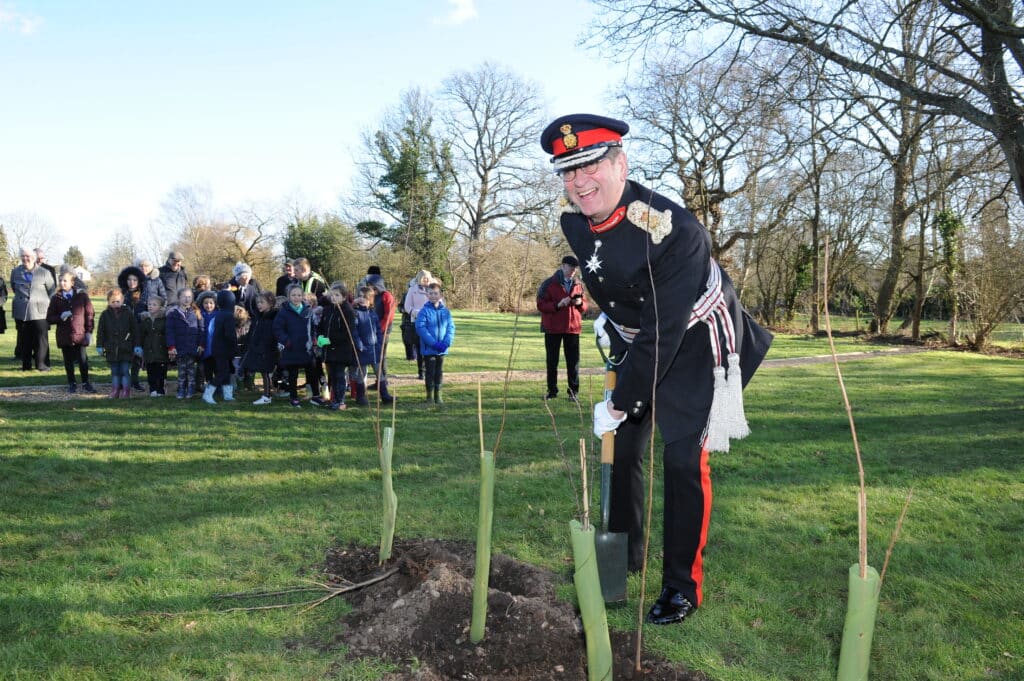 The Parish Council wanted to remember The Queen's Coronation in 1953, but also wanted the next generation of village children to plant a Platinum Jubilee tree to be able to tell future generations and hopefully in the future be able to identify the tree they had planted.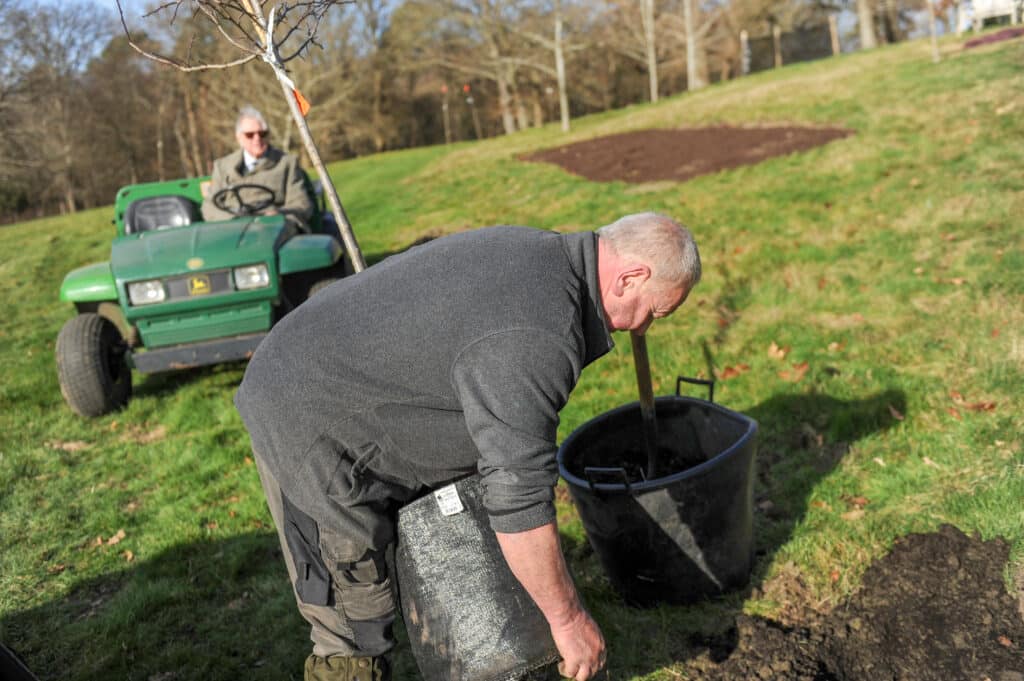 On the same day, Deputy Lieutenant Lavinia Sealy and her husband Nick, planted seven hawthorns at their home – one for each decade of Her Majesty's Reign.