22nd June 2023
| Lieutenancy News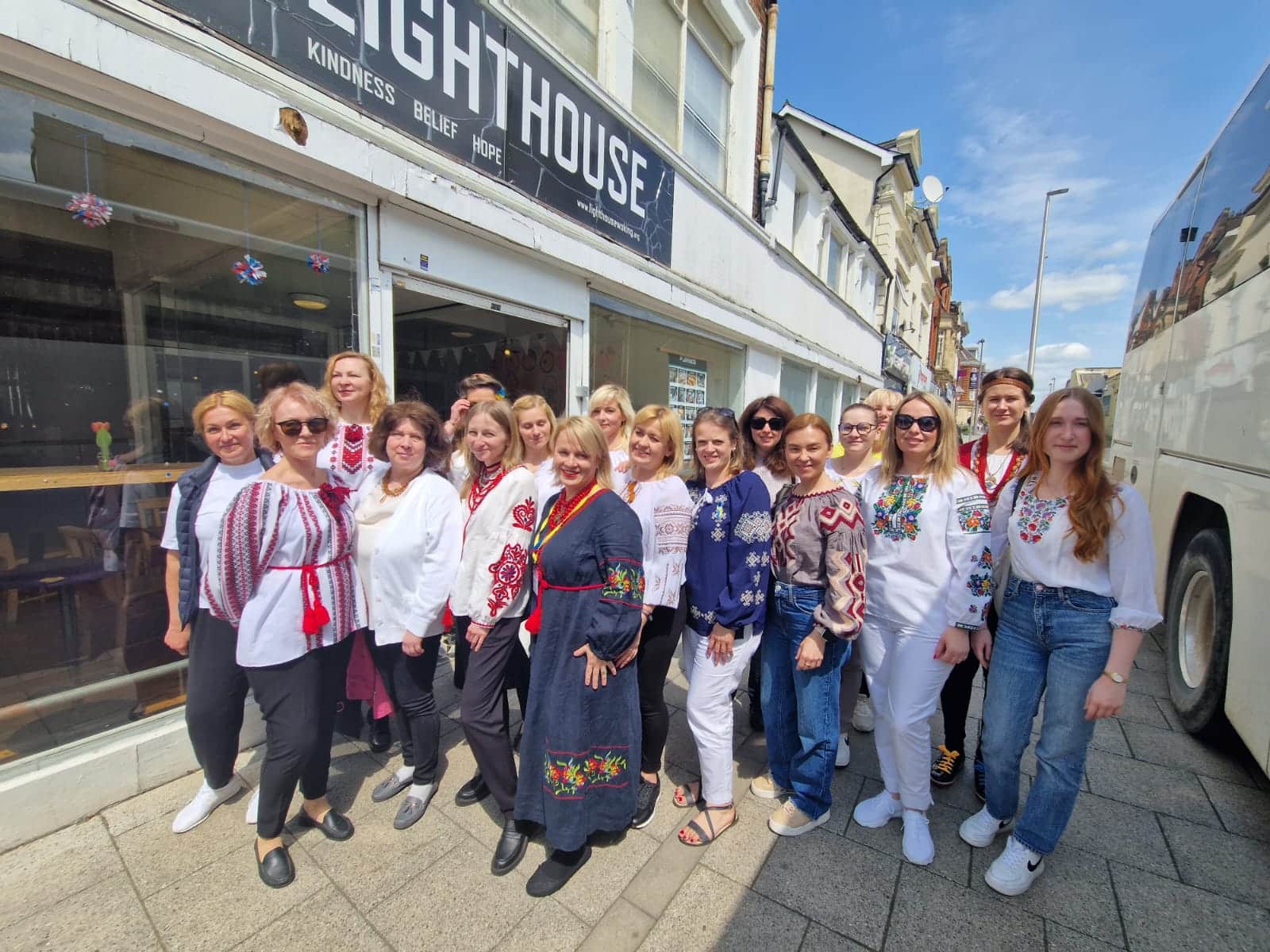 Refugee Week 19-25 June
Refugee Week is a time to highlight and think about those from around the world who have been displaced by crisis, seeking refuge on safer shores. In Surrey, we have seen remarkable demonstrations of compassion, dignity and welcome to refugees seeking a home in our communities. One such example is the Ukrainian refugee hub run by volunteers at The Lighthouse charity in Woking, supporting hundreds of people, young and old, as they are displaced by war. Every week, local volunteers offer cooked meals, crafts, language lessons, practical support and much more. They've even formed a choir that is performing at venues around the county. (Visit www.lighthousewoking.org to learn more.)
This is just one example of many creative responses by local residents, who have opened homes, set up support groups, created micro-enterprises, and organised sporting events to support refugees from many nations who currently find themselves seeking refuge in Surrey.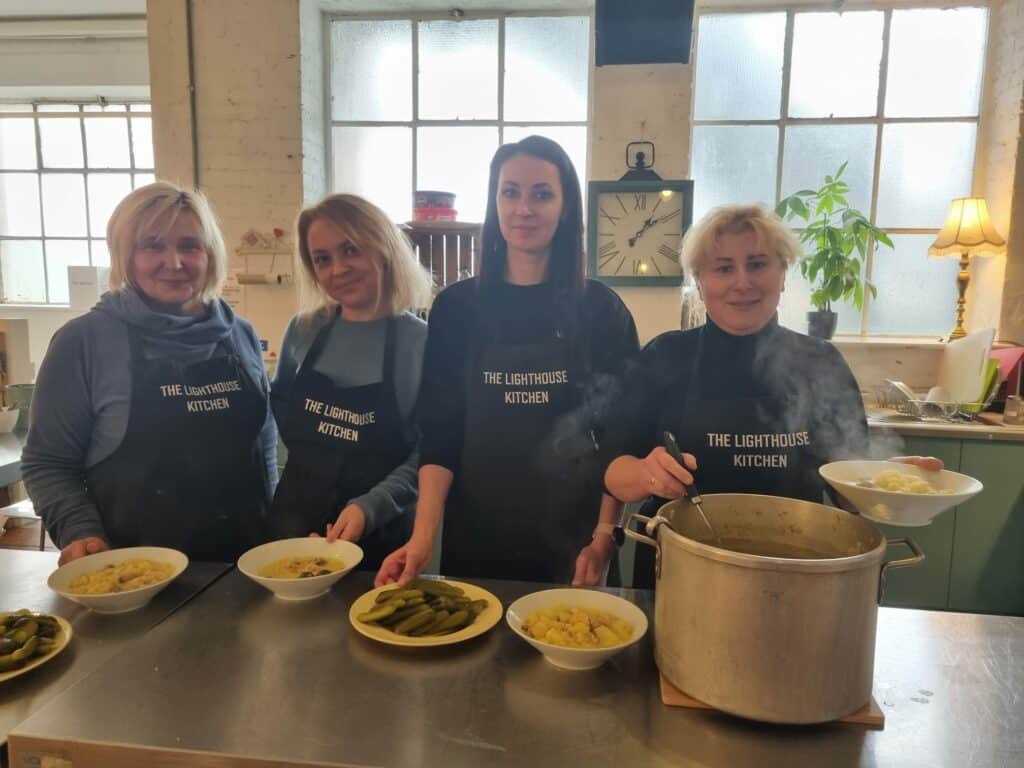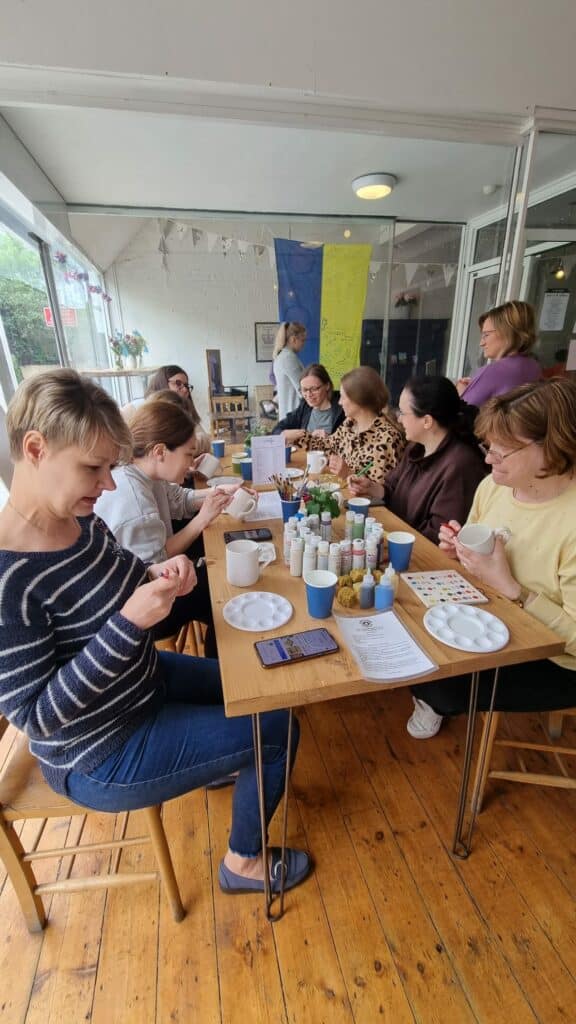 Farnham Stands with Ukraine
Refugee Week (19 to 25 June) is a festival celebrating the contributions, creativity and resilience of refugees and people seeking sanctuary.
In 2002, the people of Farnham showed outstanding kindness and hospitality when they opened their homes and hearts to the people of Ukraine, those fleeing war and looking for asylum.
The community initiative that helped make this possible was started by Rowledge resident Kate Larmer and Tatyana Moskalenko.
By the end of 2022, over 150 Ukrainian families had arrived in Farnham and surrounding areas with that number still increasing.
Throughout the year, local authorities and volunteers worked together to create a safe and welcoming environment for the Ukrainian community. In August 2022, Ukrainian guests living in Farnham hosted a family-friendly community event to thank the people of Farnham for their hospitality.
This year, Farnham Town Council hosted a walk for Ukrainians at the Farnham Walking Festival. The walk was led by a Ukrainian guest who shared her favourite hidden green spaces in Farnham. For the second year running, local Ukrainians have also been invited to take part in this year's Farnham Carnival.
Several volunteer organisations continue to provide ongoing support for families living in the area. These include Farnham Homes for Ukraine which created a website for hosting families and their guests at www.fhfu.org and Farnham Stands with Ukraine which arranges events for members of the Ukrainian community. Contact farnhamswu@gmail.com.
With the conflict continuing, some Ukrainian families are moving into their own accommodation. Whilst Waverley Borough Council is providing help to Ukrainian families with finding accommodation, suitable places to stay are in short supply so new offers of accommodation are being sought.
If you would like to continue to support the Ukrainian community and have a property or space you could rent out to Ukrainian families, please visit www.farnham.gov.uk to register your details.